Time flies, we are entering the last month of the year. The holiday season is near and everybody is busy with present shopping. Don't forget that there's this special someone in your life who was born in December. She deserves a little celebration with a separate December birthday gift.
We know everybody is kind of broke this month with all the Christmas shopping. But, hey, people born in December have waited so many months and finally, it's their birthday month. I am sure they want to celebrate their birthday like people in any other month do and get a special present for their birthday.
In the previous months, we have come up with personalized gifts for each birth month. We won't skip December because it's the holiday season. Don't let Santa steal all the limelight. Get a December-inspired gift for your December-born friends, daughter, mom, aunt, or sister.
In this article, we have brought together 20 best gifts for December birthdays. These ideas are inspired by their zodiac sign (Sagittarius/ Capricorn), birth month flower (the holly and narcissus), and birthstone (turquoise).
Read on to find out our favorite December birthday gifts for her.
Best Birthday Gifts for People Who Were Born in December
1. Birthstone Pearl Pendant Necklace
Let's start our list with a gift related to December birthstone — turquoise. This dainty necklace features a lustrous turquoise pearl and small beads set with sparkly cubic zirconia. It symbolizes peace, rejuvenation, and stability. It is a meaningful gift perfect for the December-born women.
The birth flower of this month is holly. Holly symbolizes hope, joy, and protection. This mug is a perfect present for people who were born in December.
3. Birthday Cake Tea by Par Avion Tea
If your birthday girl is a tea lover, she will enjoy having this special tea blend infused with calendula, sunflower, and safflower petals. It elicits the happy moments of birthday celebration. It tastes sweet, flavorful, and delicious. This tea steeps joy and happiness in every cup.
You can get a piece of winter-themed jewelry for the December-born ladies. She will adore these snowflake earrings. It looks simple, elegant, and really sparkly. A great pair to wear this season.
This pair of earrings also makes a great Christmas gift for her.
5. Fujifilm Instax Mini 11 Instant Camera
If you are willing to spend more or you want to get a 2 in1 Christmas + birthday gift. This instant camera is a wonderful choice. It is mini, cute, and functional. Snap and print out good-quality photos instantly. Your girl will thank you for this awesome prezzie.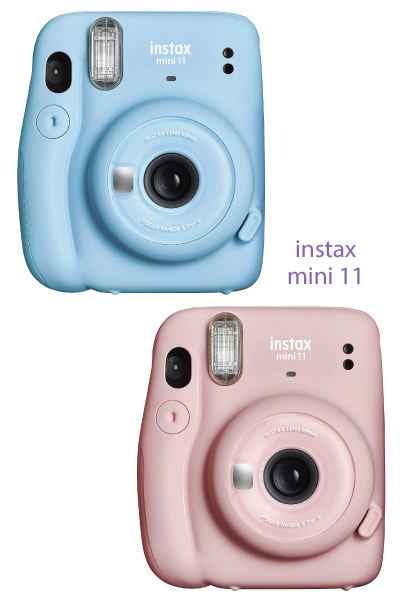 6. Best B*tches Morse Code Bracelet
Sassy gift your girlfriend will cherish — a minimalist bracelet that she can pair with a watch or other bracelets.
(Here's more friendship bracelets for your BFF.)
7. Motivational Insulated Tumbler
A motivational gift to inspire her every day. It is double-walled and sweatproof perfect for both warm/ cold beverages.
(Here are 15 inspirational mugs that give a little motivation to keep us going.)
8. Happy Socks Birthday Cake Socks
A real birthday cake is fattening and I bet we don't have any room for it this month (we all have been stuffing ourselves with so much food). Surprise her with this slice of cake instead. Each box contains three pairs of birthday-themed socks. Get rid of her old boring socks and add more colors to the days.
9. December Birth Sign Necklace
Two signs are associated with the month of December. They are the Sagittarius and the Capricorn.
9a. Sagittarius Constellation Necklace
For the girls who were born from December 1st to December 21st. This stylish Sagittarius Constellation Necklace will brighten her look. Features her zodiac constellation with stars made of sparkly diamonds. This necklace definitely looks cool and stylish.
9b. Lucky Feather Capricorn Zodiac Necklace
If she is a member of Capricorn sign (born from December 22nd to December 31st), this necklace is perfect for her to show off the Capricorn pride. The gold disc depicts the celestial embodiment of her astrological sign, with two crystal stones recreating the sparkling display that the stars put on for us each night.
10. Personalized Monogram Jewelry Dish
A small sentimental gift for your best friend's birthday. Express your love to your BFF with this marble heart jewelry dish.
11. Nine West Ombre Dial Strap Watch
We love everything about this watch. It looks so pretty in different colors. The dial is simple and modern. The band is made of vegan leather. What's more? The price is totally affordable. The only thing you should keep in mind: buy extra or just be careful not to keep it for yourself.
12. Handmade Solid Gold Turquoise Bracelet
Another birthstone gift for her. This minimalist bracelet features vibrant turquoise stones and the chain is made of 14K solid gold. It looks simple and dainty perfect for girls of all ages.
An inexpensive gift for girls born in December. This cute planter pot is great for housing your succulent plant.
14. Sagittarius Sign Coffee Mug
If she's into astrology, why not get a gift that is inspired by their zodiac sign? And, this mug lists out the good traits of her sign to keep her motivated.
15. Vera Bradley Cotton Turnlock Wallet
Replace her old wallet with this lightweight cotton wallet by Vera Bradley. Features a sophisticated floral vines design in greenish-blue (the birth month color of December). This wallet has roomy compartments, multiple card slots, and zip pockets. It is a good-looking and versatile wallet that received 5-stars reviews on Amazon.
16. December Birthday Angel Figurine
This December birthday angel is bringing love, warmth, and good blessing to those who were born in December. She is beautifully crafted with a sweet expression. She is also decorated with a turquoise stone and holding a big heart to show how much you care.
17. Zodax Jardin de Rochelle Narcissus Diffuser
The winter-growing paperwhite narcissus is December's birth flower. The secret meaning of this birth flower is "you want your beloved to stay just the way they are". Narcissus gift is a romantic gift to give to your loved one.
18. Turquoise Mermaid Tail Blanket
A cozy gift loved by women. Whether she is a mermaid lover or not, this crocheted mermaid tail blanket will make her happy. It is comfy, warm, and the color is in attractive turquoise — the birth month color of December!
19. Falari Zodiac Charm Bracelet
Another zodiac gift for your friend who is obsessed with astrology. This lovely charm bracelet will leave her star-struck. It is added with more than ten beads and charms. The unique centaur charm will definitely catch her attention.
Get this fun suit for her to combat the cold winter nights. It is made of soft flannel to keep her warm and cozy at home. Wear it and have a magical dream of rainbows and unicorns.
19. Capricorn: The Art of Living Well and Finding Happiness According to Your Star Sign
For the December-born woman who is into astrology. This insightful book guides you to discover more about your star sign and unique traits. You will learn the ancient art of astrology; how to live well and enhance every aspect of your life from relationship to compatibility, career to finance.
21. Capricorn The Zodiac Bitch Candle
Capricorn girls need some snarks in their lives. This candle is infused with woody notes and some profanities. A birthday gift to make them LOL.
That concludes our list of 20 December birthday gifts for her. Thanks for reading.
Follow us on Pinterest!
Personalized birthday gifts for each month:
See our list here for January – December birth month gifts.