It's the official start of the warm season, May is here. If you are looking for personalized birthday gifts for people who were born in May, see here for our favorite picks for the month. Celebrate her special day with these gifts inspired by their birth month flower, birthstone, and zodiac sign.
In the Northern Hemisphere, May is the last month of the season of spring. It is bright and joyful. Just like the springtime, it should be all fun and stress-free when it comes to picking prezzie for the May babies. Just a small tip here: You won't go wrong by gifting them something as cheerful as the month itself. Read on for 17 unique May birthday gifts.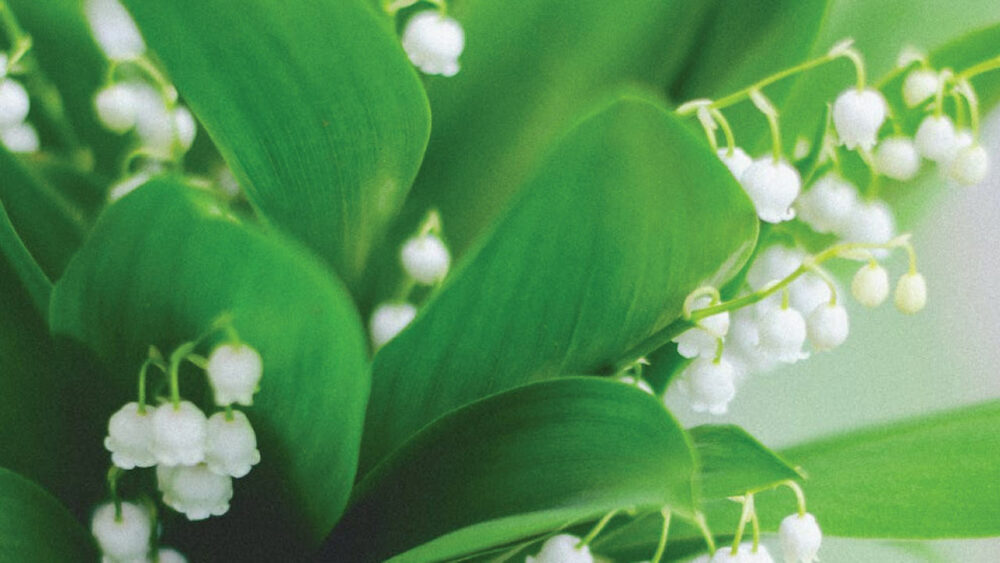 May Birthday Gifts
Zodiac Sign Gifts for May Birthdays
People who were born between May 1 and 20 are Taurus, and those who celebrate their birthdays from May 21 onwards are Gemini.
1. Taurus Sign Adjustable Bracelet
Get this rose gold bracelet for the Tauruses in your life. It has a pretty disc charm with a Taurus symbol on it. We also love the adorable heart charms at the side.
2. Constellation Marble Coffee Mug
If your May-born friends are into stylish marble accessories, this white marble mug set will make her happy.
3. May Zodiac Sign Necklace
3a. Lucky Feather 14K Gold-Dipped Constellation Necklace
A minimalist necklace featuring her astrological sign. There are two crystal accent stones on the pendant mimicking the heavenly sparkle in the night sky.
Let the birthday girl shows off her Gemini pride with this set of two matching necklaces. Features a horoscope sign charm and a special zodiac stone to bring luck and positive energy for the wearer.
A cute birthday gift for the Gemini girls. This mini trinket dish is perfect for her gems and accessories.
If she is into astrology, why not get her a personalized birthday gift with May birth sign? Don't miss out on this stellar coffee mug for women whose birthday falls between May 21 – June 20.
An inexpensive May birth month gift for friends. This keyring has a Taurus medallion that looks unique and cool.
May Birth Flower Gifts
The birth month flower of May is lily of the valley. This flower carries the meaning of sweetness, love, and appreciation.
7. Lily of the Valley Eau de Parfum
Get this perfume for that girl who adores floral scent. Lily of the Valley Perfume by L'Erbolario offers the scent of spring that is fresh, sweet, and energizing. The pleasing notes of lily of the valley, damask rose, and lilac comforts the souls. It is a fragrance perfect for the May babies.
8. Lily of the Valley May Birth Month Flower Bag
Another lovely birthday present personalized with her birth flower. This tote bag is light, foldable, and washable.
9. Lily of the Valley Ceramic Mug
This beautiful mug makes one of the best birthday gifts for girls who were born in May. It has a lovely floral green graphic that brings a fresh Spring vibe.
10. Sweet Romance Lily of The Valley Bracelet
A fantastic May birthday gift for women. This classy lily of the valley bracelet is finely crafted with delicate details. It has that vintage, art nouveau style that looks great with any dress.
11. Woods Of Windsor Lily Of The Valley Body Dusting Powder
Dust this lovely powder when you want to smell good. It has a gentle floral scent that's feminine. We definitely love how fluffy and soft the powder puff glides on the skin.
Emerald Gifts for People Who Were Born in May
The birthstone of May is emerald. Emerald is the rare gemstone that radiates a vivid green color of Spring. It is considered as a symbol of love and rebirth.
12. Anne Klein Diamond Dial Bracelet Watch
A timeless yet sensual timepiece perfect for women born in May. Features a stunning emerald face with a diamond accent at 12 o' clock. The hands and hour markers are in the same color as the rose gold-tone metal band. This watch has a minimalist design that looks sleek and modern.
13. Marbled Chic Emerald PopSockets
This is a small tech gift that is trendy and useful. Many of us can't survive without our phones in everyday life. For a more comfy experience, attach this accessory to the back of your phone. It offers a more secure grip when you are holding the phone. You can also use it as a stand for hands-free viewing or an earbud cord storage. This is a practical birthday gift that she will appreciate.
14. Samsonite Winfield 3 DLX Hardside Luggage
Rock your May birth color wherever you go, even when you are traveling to the end of the world. Pack your travel essentials in this 20″ spinner luggage by Samsonite. Tough built, light-body, four multidirectional wheels. This luggage lets you carry your belongings to the overhead bin without extra bulk.
15. Gallery Leather Large Desk Journal
A journal in classic emerald green for people who love writing and taking notes. This is a large notebook with a premium leather cover. It has 192 cream white pages with gold gilded edges.
16. Heart Emerald Birthstone Stud Earrings
Shower her with extra love. Give this pair of chic emerald earrings as her birthday present. Cute heart-shaped gemstones set on white gold. These earrings are dainty and shiny. It is a great gift for girls of all ages.
17. DELUXITY Crossbody Bag with Tassel
She will be thrilled to receive this good-looking bag in emerald color. This purse is small but mighty. It has a roomy compartment with one zipper pocket and an open pocket inside. The gold-tone front zipper is another functional pocket for you to keep your small items.
That concludes our list of 17 Best Gifts for May Birthdays.
More personalized ideas for another birthday month:
Our popular birthday gift guides: