Spread the holiday cheer with these totally cool Christmas gifts for your girlfriends. Because your gal pals are important people in your life, don't get a lame gift to embarrass you both. Read here for 16 unique and awesome Christmas gifts for girlfriends. From fashion items, room decorations to accessories and more. Excite her this holiday and make her scream in joy!
Scroll down to discover now!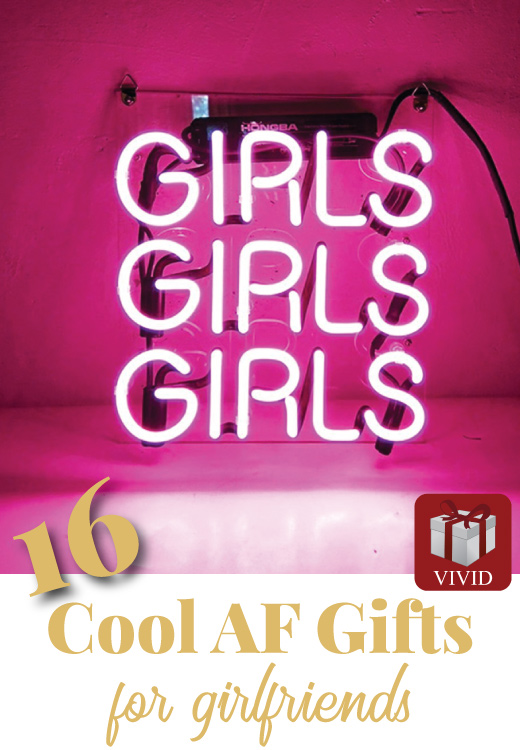 Cool Christmas Gifts For Girl Best Friends
1. Rainbow Motivational Tote Bag
Because your girlfriend is awesome AF she deserves to get this cool tote. It features an eye-catching graphic of rainbow stripes with a motivational quote that reads "You are awesome. Keep that shit up".
2. Happier Than A Turtle Box Sign
"Today I will be happier than a turtle on an escalator". Is there anything happier than a turtle on an escalator? Get this cute sign for your girlfriend this Christmas. Remind her to stay happy every day.
This sign is made with high-quality wood, painted in a distressed style. It is designed to freely stand on its own or hang on the wall.
Another cool Christmas gift for your gal pal because she is the best BFF you have ever had.
The not-so-subtle accessory for her jacket, backpack, hat, and more. Black and white design. It looks super cool and stylish.
(For the friends with potty mouth, read this post for more gift ideas for people who love to swear.)
For her woman cave, femme den, she shed, whatever you girls call it. This neon sign will make her room looks really awesome. Lightweight, pretty color, bright. It is a unique gift for girlfriends this holiday.
6. I Only Have Time for ONE Glass of Wine Bottle Glass
Cheers, ladies! One serving of wine from this funny wine glass is enough for the day.
This wine bottle glass has extra large capacity. It is another cool gift approved by girlfriends.
For the fashionista and frequent beachgoer. She is going to love this retro-inspired one-piece swimsuit. High leg, low back design, with a gold statement. It definitely looks sassy AF.
Classy with a bit of badass-y — this is the coolest necklace for your girlfriends this Christmas.
9. Christmas Theme Paper Clips
Another cool little gift for your girlfriends — a pack of 20 pieces holiday themed paper clips in gold.
Bring peacefulness to any room with this unique Buddha poster. Features a powerful quote that reads "Let that sh*t go". Hang it on the wall to feel the Zen effect.
11. I Woke Up Like This Beanie
Stay warm and looking cool this winter with this beanie hat. It is made of soft, stretchable fabric to fit all head sizes.
12. Pop Bubble Sensory Fidget Pouch Case 
A multifunctional storage case made of soft silicone. Features vibrant colors and pop bubbles. She can use it as pencil case or cosmetic organizer.
Also, this colorful pouch can be doubled as a sensory fidget toy for adults.
(If you think your friend constantly work under pressure, try gifting her with these stress-relieving gifts.)
Another cute mug to remind your favorite girl to stay sassy AF.
Look no further if you are looking for a hilarious and cool Christmas gift for your best friends. This doormat is an excellent choice. Get the fun way to greet the bitches who pay a visit. She will definitely love it!
A beautiful charm featuring hamsa hand and evil eye. Amazing design, vibrant colors. Made of sterling silver, it is finely crafted to fit both necklace and bracelet.
16.   Tea and Happy Things Teapot
For the tea lovers — a beautiful teapot made of white ceramic with a bamboo handle. Clean Danish style design with a nice message. It reads "Come, let us have tea and talk about happy things".
That concludes our list of 16 cool gifts for girlfriends. Thanks for reading and have a happy Christmas!
Follow my Christmas gifts board and gifts for friends board on Pinterest.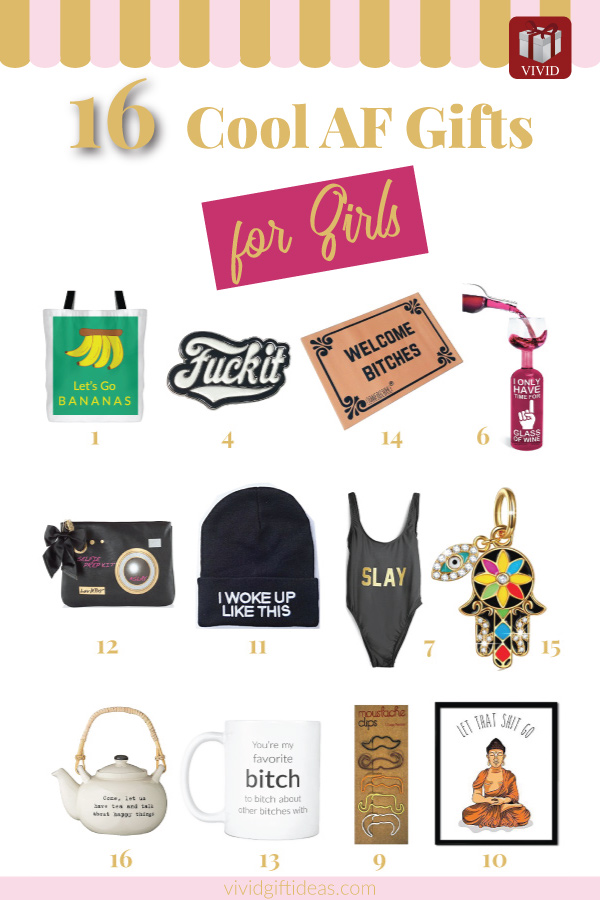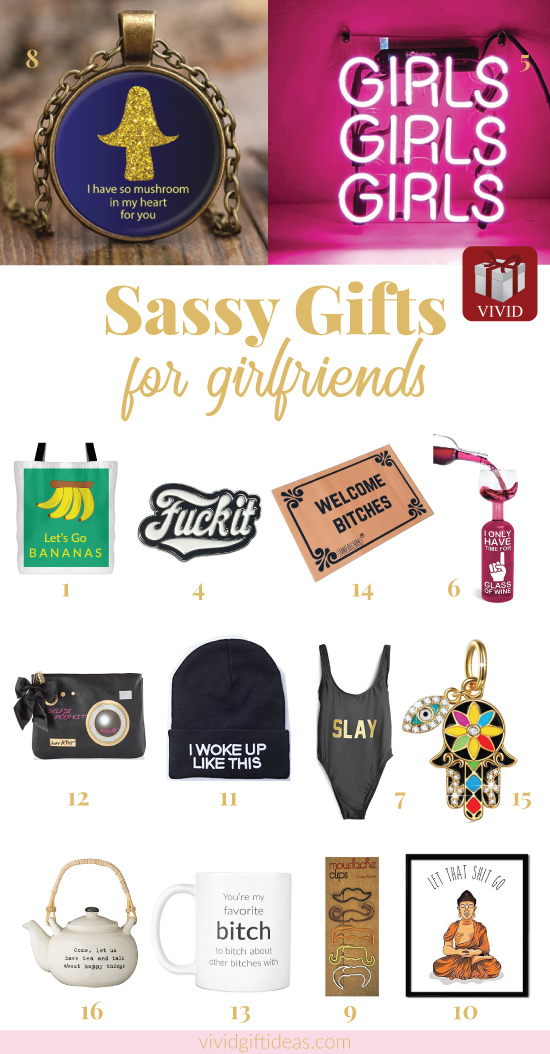 Related Christmas best friend gift ideas
Best Friend (Woman) Gift Guides