Pick an awesome gift to surprise your mother-in-law this Mother's Day. Mother's Day is an important day to show how much you care for your partner's mom. Because she is also your family, getting her gifts to celebrate Mother's Day is a nice thing to do. We have rounded up 25 thoughtful and impressive gifts for mother-in-law to earn your major points. From stylish fashion accessories, cute kitchen appliances, skincare, and more. These fail-proof gifts are perfect to make your MIL smile.
Read on to find out our favorite mother-in-law gifts.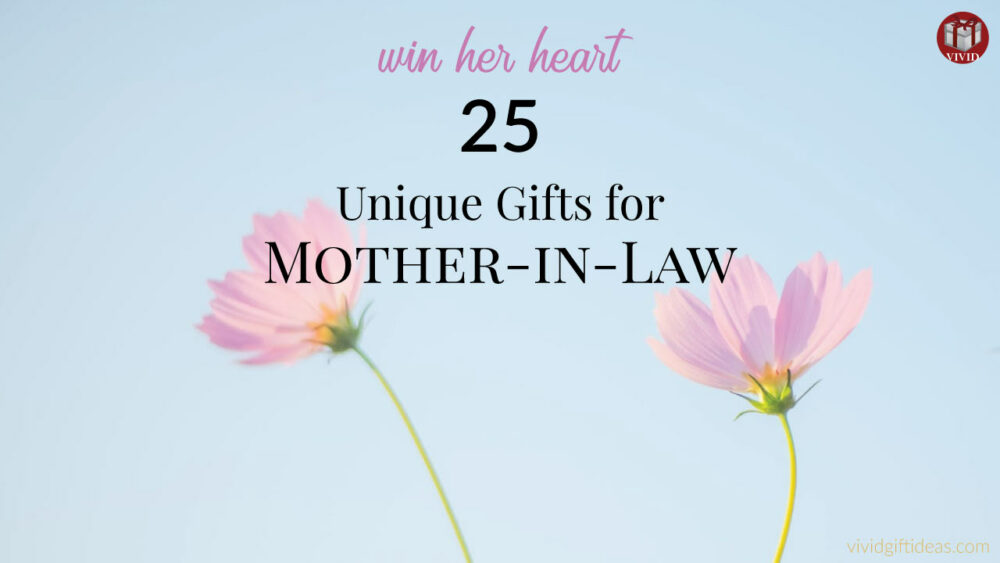 Mother's Day Gift Ideas For Mother-In-Law 2023
1. Tea World Tour by Atlas Tea Club
If you're in search of the perfect gift for your mother in law, look no further. Atlas Tea Club offers 3, 6, and 12 month Tea World Tour gifts that'll send her beautifully packaged, premium teas from a new country each month.
She'll explore the world of tea from Kenya to Nepal, Colombia to Laos, discovering amazing, delicious teas while learning about the rich tea history and culture of each destination through tasting notes, a country information card, and a postcard to commemorate her journey.
2. Mother-In-Law Gift Necklace
This Mother's Day, why not surprise your mother-in-law with this gorgeous necklace. Features interlocking circles design that symbolizes the close relationship between you. It is like how your life and MIL's life are linked together.
3. Mother In Law Engraved Bamboo Cutting Board
This bamboo board makes the perfect gift for your mother-in-law when she is "A" cut above the rest. This beautifully engraved bamboo board perfectly describes how great she is.
Be sure to get a unique vase for your MIL if she loves having live plants around the house. This quirky ceramic pot will become her new favorite.
5. Sentiment Heart Keyring by Katie Loxton
Give your mother-in-law a sentimental Mother's Day gift in the form of a beautiful keyring made from vegan leather. It is engraved with "Wonderful Mom".
6. Best Mother In Law Ever Coffee Mug
Show her your love, let her know she is the best mother-in-law ever. This cute mug is a simple and affordable Mother's Day gift to win her heart over.
7. Rainbow Mat
Make your MIL happy this Mother's Day by bringing a rainbow to her room.
8. Happiness Blooms Daisy Tote Bag
Another thoughtful gift approved by mother-in-law. This tote is filled with beautiful daisies on the front and back. It is roomy and foldable. A pretty bag great for carrying groceries, books, and more.
Even when your mom says she wants nothing, a small gift like this sleep mask will make her happy. This sleep mask feels luxe without the hefty price tag. We love how silky smooth and gentle it feels on our skin.
A touchy, heart-stirring poem to impress your mother-in-law. This poem is written by Genie Graveline. It is nicely worded and enhanced with delicate watercolor graphics. It expresses gratitude to the mom who raises up the wonderful husband like yours, and how blessed you are to have a mother-in-law like her.
A magical tea for better sleep perfect for the busy mother-in-law. She will happily sip it to unwind after a long day.
(Related article: Best Gifts for Mothers: 11 Gift Ideas For The Working Moms)
If your mother-in-law is a person who loves to drink tea, this beautiful kettle makes boiling water easier. It heats up faster than a microwave and it looks stunning on any kitchen counter.
13. Feline Good Rainbow Cat Mug
This mug is so adorbs! If your mom-in-law is a cat lady, these colorful kitties will definitely make her "feline good".
(For the cat lovers, don't miss out on this collection of 19 Cute Cat Mugs.)
14. iHome Zenergy Salt Rock Lamp 
What's better than creating a peaceful atmosphere for a good night's sleep? Let this Himalayan salt lamp freshen up your room by reducing the harmful ions in the air. It has 8 built-in sound therapy music modes designed to calm your mind and prepare your body for sleep. You can also adjust the brightness setting and set a sunrise timer for a gentle waking.
15. REVIX Microwave Heating Pad for Neck Shoulders
Another thoughtful Mother's Day gift for mother-in-law. This heating pad with contouring shape is good at alleviating muscle soreness and arthritis pain. It is filled with 100% natural herbs to soothe your body. Just heat it up in the microwave to use whenever you need.
16. Escalier Women's Silk Satin Pajamas Set
A simple gift loved by every mom — this super soft and silky pajama set will make sure your MIL has a restful sleep.
Inexpensive and useful gift for mother-in-law that she really wants. Make her coffee stays warm for hours.
18. Vera Bradley Signature Cotton Hipster Cross Body Bag
A pretty purse to make your MIL smile this Mother's Day. Features Vera Bradley's sophisticated Charcoal Medallion print design. This cotton bag is lightweight, roomy, and fun to carry your daily essentials.
19. 3-in-1 50s Style Breakfast Station
This retro-style kitchen appliance is versatile and functional. It combines toaster, nonstick griddle, and coffee maker into one machine. Compact in size to fit any kitchen, well built, and convenient. You can bring it along to picnic, camping, road trip and more!
20. PUR Botanicals Ice and Amethyst Roller for Face 2-in-1 Set
When your mom-in-law is a beauty queen, you can't go wrong gifting this set of facial rollers. The ice roller is great for reducing inflammation, puffy eyes, dark circles, and pores. And, the amethyst roller helps improve blood circulation, detox, and tone the skin.
21. Wallaroo Sydney Summer Hat
You can also shop for fashion accessories like sunglasses, bracelet, bag, or hat. We recommend this practical hat perfect for the summer. It is well crafted with poly-ribbon braids with internal drawstring. This lovely hat provides good sun protection and it can be rolled up for easy storing.
Whether she is a yoga lover or not, this unique wine glass will make her laugh. It is etched with a funny statement that reads "I do yoga. Just kidding, I drink wine in yoga pants".
23. Love You MOM Coloring Book
Give her the gift of relaxation. This beautiful coloring book makes a fantastic choice. It is filled with detailed illustrations and captivating quotes celebrating motherhood. With more than 50 individual drawings, take your mother-in-law to a journey of de-stressing art therapy.
24. Camille Beckman Oriental Spice Glycerin Hand Therapy
Skincare is another fail-proof gift for mother in law. This Mother's Day, pamper her with this tub of luxurious Camille Beckman hand cream. It is made from natural ingredients with an exotic blend of mandarin, clove, sandalwood, and other botanical extracts. It is a rich, restorative treatment for hands that smells wonderful.
If your mother-in-law loves to do home exercises, she will love this smart yoga mat. It has excellent grip, comfy cushioning, and larger size to fit all shapes and sizes. Also, the practical alignment markers provide a helpful visual aid to ensure proper alignment in every pose.
(Related article: 10 Best Gifts For Health And Fitness Enthusiasts)
That concludes our list of best gifts for mother-in-law. Thanks for reading.
Follow us on Pinterest!
More Mother's Day Gift Ideas:
More Gifts for Your In-Laws: