Look at best gift guide for yogis here containing a collection of 8 unique gifts for yoga lovers. These ideas are fabulous, cool and comforting. They are the perfect present for any yoga teacher, yoga practitioner, or yoga enthusiast.
Scroll down to discover now!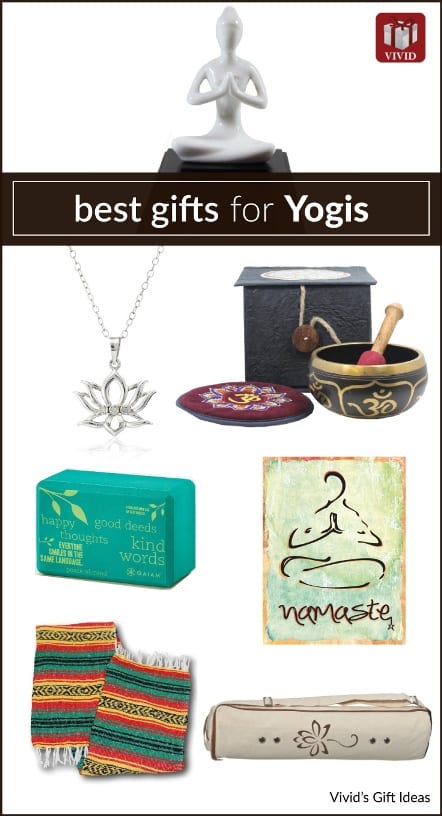 Let's start the list of gifts for yoga lovers with this beautiful metal sign. Hand-made in America with thick metal. Fine details, rich colors, large size. It looks simple, peaceful and attractive.
It is great for hanging at yoga studio, hallway, room and office.
Gorgeous necklace for the yogis. Design of lotus flower that represents purity of the mind and soul. Wear it, feel the harmony and enlightenment this magical flower brings.
Made of sterling silver, accented with three sparkling diamonds at the center. This necklace looks lovely and dainty.
Unique meditation bowl set handcrafted with devotion in Nepal. This singing bowl is hand etched with the word "Om" at the inside, outside and bottom of the bowl. It creates soothing sound when played. This set also includes a embroidered cushion and rosewood mallet. It makes one of the best yoga lover gifts.
4.   Yoga Wear
Yoga wear is always welcomed. We recommend this supportive bra top by Lululemon. Pretty twist design and open neckline allows yogis to bend and stretch. Made from sweat-wicking, four-way stretch fabric. It is a pretty and comfortable top to wear while practicing yoga.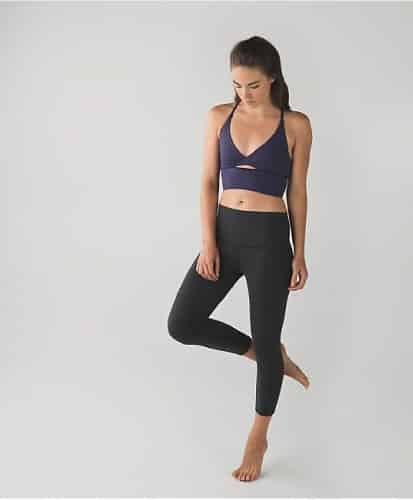 See more yoga gears from Lululemon website.
Yogis will also love this incense burner featuring Buddha sitting in prayer pose. White ceramic Buddha with black wooden tray. The minimalist style looks great for any home.
A smart designed bag to keep all your yoga gear in one bag. Full zipper, large capacity to fit any yoga mat. Made of 100% cotton. This bag has 3 multi-functional pockets for yogis to keep their water bottle, towel, cash, keys and more.
Also features odor-free dual airflow system and comfy carrying strap. Stylish, easy storing, convenient. Makes a functional gift for yoga lovers.
Soft yoga blanket that works well as support in various yoga postures. Handmade by native Indians. The colors of this blanket are earthy and relaxing. It is light weight and easy to carry around. Perfect for exercising, lounging, camping and more.
This blanket can doubled as hippie style home decoration. 
Quality yoga block with stunning design by Gaiam. Turquoise color, printed with inspirational words. A great yoga block with soft surface, solid construction, and nice edges.
That's the Top 8 Yoga Lover Gifts handpicked by Vivid's Gift Ideas. Thanks for reading!
Follow us on Pinterest!