Discover inexpensive Mother's Day gifts that have excellent value. The best Mother's Day gifts don't have to cost an arm and a leg; they can be cheap and thoughtful. Not sure what to get? Here is a super useful list to help you select the best Mother's Day gifts under $20. Mother's Day is such an important day. Take this opportunity to say thanks to your mom who raised you well. We don't have to sacrifice quality when we opt for budget-friendly Mother's Day gifts. Show your mom the love she deserves by getting these thoughtful pressies.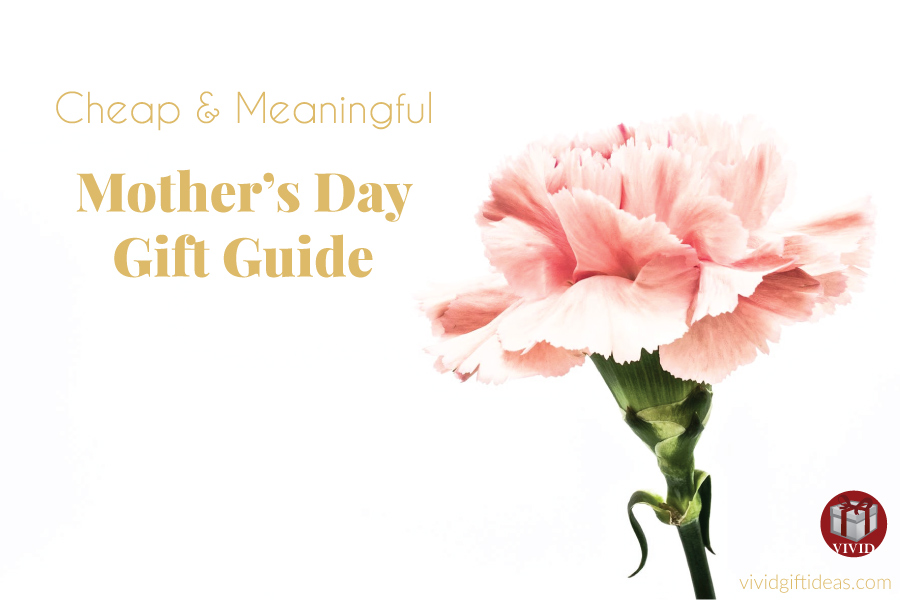 If you have slightly more budget, read this article:  20 Top Mother's Day Gifts Under $30
Affordable Gifts For Mom Under $20
Below are some affordable (cheap!) gift ideas for Mother's Day you should check out.
1. Mom is My Sunshine Tote Bag
Be sure to get a special gift for your mom even when you have a limited $20 budget. This multipurpose fabric tote bag is an excellent choice. It is lightweight, washable, and reusable. Your mom can use it as a book bag, grocery bag, or a commute bag.
We love mom's baked goods but we all know that baking is fun and cleaning is no fun. Let's make mom's life easier by getting her a YRYM HT Non-stick Grill/Baking Mat. It is a multipurpose high heat resistant cooking mat that can be used as a barbecue grill mat, oven liner, or baking mat. This mat is reusable, easy to clean, and can be trimmed to fit your oven size. No more scrubbing hard to get rid of the greasy residue, only pleasurable baking experience from now on.
3. Cute Cat Measuring Spoons – Cheap kitchen accessory under $20
When your mom is also a cat mom. These ceramic measuring spoons are the purr-fect addition to her kitchen.
A hardcover notebook is another good gift for mom that costs less than $20. This beautiful floral notebook with lined page is perfect for every mom. It is great for busy working moms to write down their schedules, it is also an amazing gift for older moms to pen down their thoughts.
5. Personalized Mom Wine Glass
If you are looking for inexpensive Mother's Day gift and doesn't want to sacrifice on uniqueness. Get mom a personalized gift like this beautiful floral wine glass that you can add names. She will be happily using it to unwind after a long day. And yes, a little wine definitely makes mom's life much better.
This cactus is an ideal place to display her gems and accessories. If she loves succulents and small plants, you can't go wrong with this decorative piece that's functional.
7. Copper Spade Gardening Tool Set – For the mom who loves gardening
Not the ordinary boring gardening tools. This gorgeous 3-piece set is a must-have for any gardening enthusiast. The floral print is so chic and its heavy-duty built is great for any indoor/ outdoor gardening.
And why the shell not get her a tee with cool graphic?
If your mom loves adorning herself with accessories, this pair of paper crane earrings will become her new favorite. It is handmade using cotton with a colorful pattern. It looks dainty and quirky. Your mom is going to love it!
Mom will always appreciate a good cookbook. It is one of the best gifts for mom that are affordable and useful. This book teaches Sous Vide cooking with delicious recipes for beginners and the pros. It has detailed instructions that are easy to follow and also vegan recipes for those who are vegans.
11. Interlocking Circles Necklace 
We love the minimalist design of this necklace. It features a silver circle interlocks with a gold circle that symbolizes the close bond between a mother and her daughter. This necklace makes one of the best sentimental gifts for mom from daughter.
For the mom who loves to workout. Replace her old workout pants with this charming piece. She will love the pretty botanical print and the pockets.
13. Amazing Mom Mug 
Mom needs her own special mug to enjoy her morning coffee because she is nothing short of amazing.
A functional and good-looking duffel bag for mom's short getaways. This bag is light and spacious. The chic marble design really caught our attention.
(See also: 28 Best Weekender Bags for Women)
15. Daroma Essential Oil Diffuser
Level up the Zen level of the space, make mom feels peaceful as soon as she enters the room. This ultrasonic mist diffuser brings a relaxing scent to create a tranquil environment. It diffuses smooth mist to humidify and refresh your space. It also gives a warm glow to make your room cozier.
16. Embroidered Floppy Sun Hat
You know she is going to be out in the sun a lot this spring and summer, so why not get her this fashionable straw hat to greet the sunny days.
That concludes our list of best Mother's Day gifts under $20. Thanks for reading.
More Unique Gift Ideas for Mom: