Looking for 30th birthday gift ideas for your female best friend? You won't want to miss this article. We'll help you find the right gift. Below we have selected some really sweet presents that will make her thirtieth birthday extra special. She'll definitely fall in love with these gifts. Is your best friend a guy? Check out this birthday gift guide for guys.
Best Birthday Gift Ideas for Your Female Best Friend's 30th Birthday
Check it out now.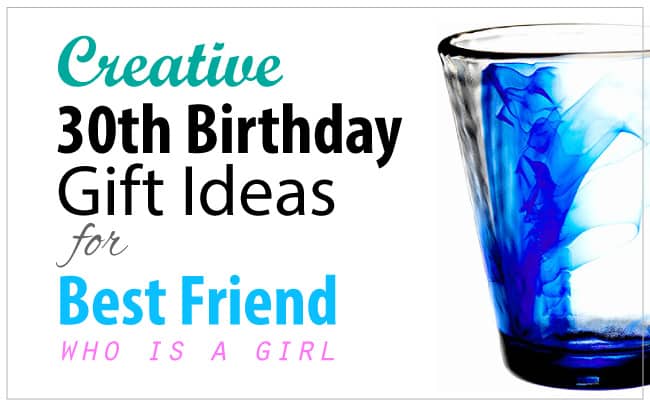 Unique Gifts For The Woman Who is Turning 30
1. Happy 30th Birthday Necklace
This stylish necklace featuring a three-rings design is perfect for your best friend who is turning the big 3-0. The three rings symbolize her three fabulous decades. Is she more of a bracelet person? Get her some cool friendship bracelets!
2. Dirty 30 Shot Glass
A cool-looking shot glass to celebrate her 30th birthday.

3. Remember The Moments Keychain
Remind her that she is 10,957 days old.
4. Thirsty Thirty Birthday Wine Glass
A beautifully hand-painted glass perfect for her dazzling birthday party. Is your bestie a wine lover? Does she have an unfaltering sense of humor? If your answer is yes, then she'll probably love these
funny wine glasses
with hilarious sayings on them.
Cute Jewelry For The 30-Year-Old Lady
5. Balloon Dog Stud Earrings
Something cute for the dog lovers.
6. Dogeared Wishbone Necklace
For the birthday girl to make a wish. A gold wishbone pendant necklace that is so shiny and dainty to make any wish comes true.
Sentimental Gifts for Best Friends
7. Enesco Best Friends Mug
Newspaper design mug for your best friend who is turning 30. She makes it to the headlines. Reads "Local woman named best of the best friends".

8. Willow Tree Friendship Keepsake Box
Celebrate your friendship in conjunction with her 30th birthday with this sentimental keepsake box. Hand-carved by artist Susan Lordi from her art studio in Kansas City, Missouri. If you like this kind of deeply meaningful, sentimental ideas, be sure to check out these lovely sentimental gift ideas.
9. Gamer BFF Key Chain Set
Perfect for the girlfriends who play a lot of video games together.
Something Funny for Your Girlfriends
10. Ultimate Wine Bottle Glass
Toast to her birthday with this huge wine glass. Added with a sense of humor, it is a revolutionary product for all the wine lovers.

11. Blunt Jokes Socks
Because she is a star!
12. Coffee If Not Coffin T-Shirt
If she is a coffee addict that can't live without coffee, this tee has a statement that perfectly describes her condition.
13. My Expensive Designer Bag
For the lady who doesn't care about the expensive designer bag. This is one functional tote for her.
Birthday Gifts for The Working Women
14. Leather Card Holder
A colorful wallet that is compact and practical for everyday use.
15. Inspirational Pen Set
A set of three pretty pens with different motivational quotes.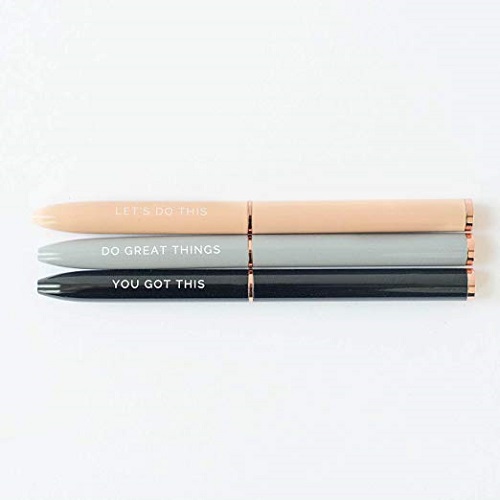 16. ZMSnow Women Business Briefcase
A good-looking bag that she can carry to work every day. It comes with a padded compartment for laptop and other business essentials.
Fashion Gifts and Accessories
17. Lark & Ro Women's Sleeveless Bow Dress
This navy blue dress is an excellent pick. V-neck, flared style with a pussycat bow. It looks elegant and feminine.
18. Vera Bradley Happy Snails Hipster Crossbody Handbag
She will also love this cross-body shoulder bag by
Vera Bradley
. It features
Vera Bradley
's signature floral design that looks colorful and fun.
19. Plaid Shorts Pajama Set
For the coffee lovers.
20. Betsey Johnson Womens Wallet On A String
Express your love to your best friend with this adorable piece.
Tech Gifts for Her
21. Fujifilm Instax Mini 9 Instant Camera
This popular instant camera makes one of the best cameras for women. It is small and easy to use. Just point and snap, then it will instantly print out a good-quality photo.
22. Lipstick Selfie Stick
This unique lipstick comes in handy for your girlfriends who love to take pictures. It is a selfie stick that can be extended to 23 inches long to take a selfie.
Housewares and Decorations
23. Bormioli Rocco Murano Beverage Glass
A set of four gorgeous glasses to impress. We love the mystical cobalt blue swirls and the hammered texture.
24. White Coral Jewelry Holder
A fantastic way to keep your gems organized. Hang your accessories on this cute coral or store them on the ocean floor. The result? An all-white coral plant filled with multiple blings.
25. Animal Mini Waffle Maker
Because a grown-ass woman also loves mini animal-shaped waffles.
26. Calm Sleep Mist Pillow Spray
Spray this soothing blend of essential oils on your pillow to create a relaxing environment for sleep.
27. Whiskey Stones
Great for keeping any drinks chilled without watering them down like a normal ice cube would. These whiskey stones are reusable.
28. Butlers Jameson Irish Chocolate Truffles
A box of assorted chocolate truffles made from fine quality chocolate with Irish liquor. They taste rich, smooth, and super delicious. Your bestie will definitely love it!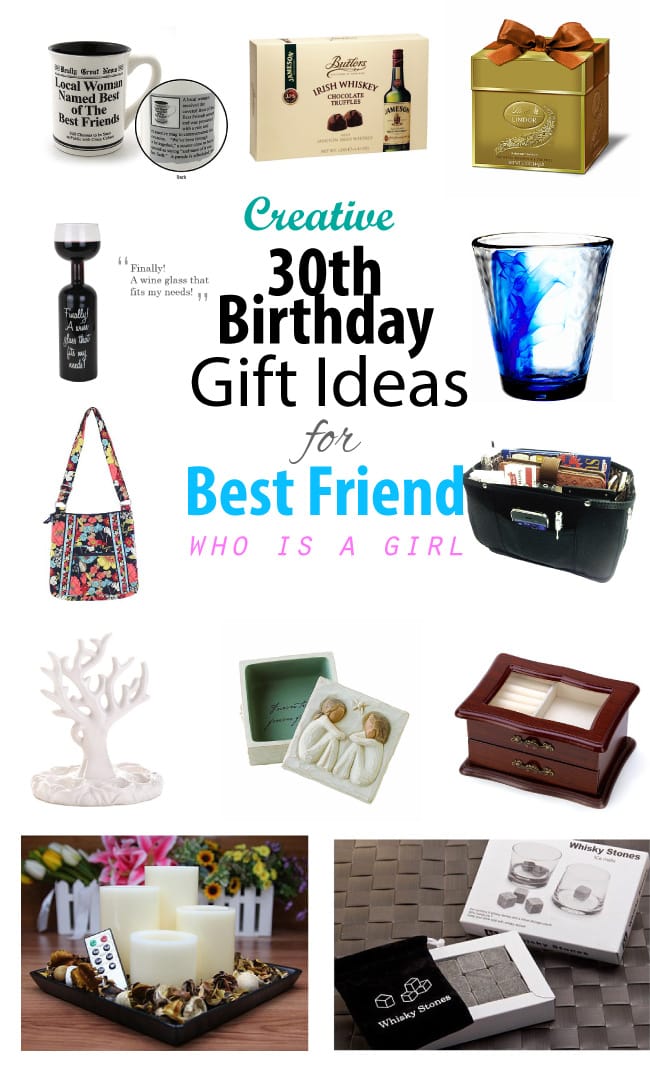 That concludes our list of 30th birthday gift ideas your female best friend will love. Thanks for reading.
30th Birthday Gift Guides