Treat mom with something special this Mother's Day, make her happy by getting a fun gift that she will actually enjoy. Browse through our list below to discover twenty creative and really interesting gifts perfect for every type of mom in your life. From skincare obsessed moms, moms who love gardening, to moms who have everything and moms in old age, we've found something to bring joy and excitement for her.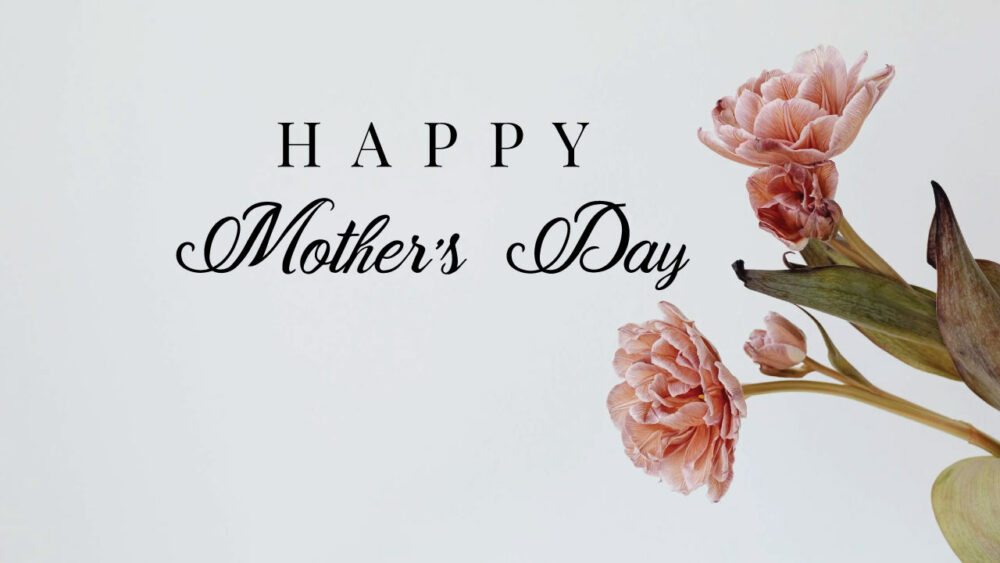 Fun Gift Ideas for Mom
Get a mini version of Resurrection Island statue to add some whimsiness to the room. Mom can leave this little guy on the mantel, bathroom, kitchen, or next to her bed to hold her reading glasses.
2. Badass Mother of The Year Mug
Be sure to get something funny to make mom laugh this Mother's Day. This mug will be her favorite morning coffee mug.
You know she secretly wants it but never splurge on it herself. Introduce her to the joys of having a personal beauty fridge, which she can store her skincare and home spa essentials.
4. Custom Mothers Day Puzzle Sign
We know that mothers play an important role in a family. Express your gratitude, show that you care with this customizable puzzle sign.
She will be happy to receive a small gift filled with lots of love. This engraved spoon is inexpensive and cute. It makes a best meaningful gift for mom from kids.
When you want to get something affordable but doesn't look cheap. Book is a good gift for mom under $30. This coffee table book is packed with travel information of over 100 destinations categorized by month. You'll get to know the finest place to visit for that time of year and the stunning pictures bring these destinations a little bit closer to home.
When mom is your sunshine, give her a sunshine gift in return. This fabric tote bag features a cheerful graphic to brighten up her day. And, it is washable and durable so that mom can keep reusing it.
8. Mother-Daughter Pearl Necklace
A meaningful gift for mom from daughter. This beautiful circle necklace is a thoughtful reminder of the close bond you share. Mama's love is the light that guides. Just like the shiny pearl in the circle charm, she shines your whole life with love.
If your mom loves gardening, a complete gardening tool set is a must-have. She is going to love this pretty gardening set with purple floral design. It is going to be her new favorite toy that provides hours of fun in the garden.
Sending warmth and love to mom when you are living in another city. This lamp will fill her room with relaxing, cozy ambiance.
11. Knock Knock Mom, I Love You Because Book
When you are looking for a gift that's truly special, why not write your own book for her? Fill it with your thoughts, add personal touch to make this book a book that she will treasure for years.
(Related article: 15 Top Personalized Mother's Day Gifts)
This personalized keyring is filled with love from the grandchildren. It will become one of the joyous gifts for grandma this Mother's Day.
13. BOB AND BRAD Foot Massager Machine
When we are busy growing up, don't forget that our parents are also getting old. Remember to spend time with them and treat them with loving care. Pamper your elderly mom, help her to relieve sore feet with this shiatsu foot massager. Features four different squeeze intensities and double heating from top to bottom, it provides deep kneading that mimic the fingers of a professional masseuse.
14. Ledamon Women's 100% Silk Robe Short Bathrobe Nightgown
A luxury pick for every type of mom in your life even the hard-to-please, picky moms. A 100% silk nightgown that feels ultra soft and luxurious. It provides ultimate comfort and style in any season.
15. KATIE LOXTON a Little Family Charm Bracelet
Because she is your mom in a million in every way. Make her smile this Mother's Day by gifting this adorable little bracelet with a heart charm.
16. Vera Bradley Mini Pouch Wallet
This pouch wallet is great for storing IDs, cards, cash, lipstick, and some items like keys. It is made of quilted cotton with charming Vera Bradley's floral pattern. Travel lightly without extra bulkiness. This is a simple Mother's Day gift loved by every mom.
17. Santuzza Sterling Silver Gemstone Enamel Flower Earrings
Add some delicate flowers to her lobes, this pair of pink orchid earrings will be her new favorite.
18. OCOOPA Diveblues Beach Towel
For the beach-going moms, help her to replace her old beach towels with a new, easy-to-carry, compact one. We love the vibrant design of this towel and it's made of quick-drying microfiber that's super absorbent and easy to fold.
19. A Hug in A Jar Candle & Gift Box
Candle is always a good gift when you run out of ideas. And, this lovely cactus candle will definitely win her heart, whether she's a succulent lover or not.
20. QUEEN BEE SILK – Silk Pillowcase 
Perhaps it's time for an upgrade. Level up her bedding game with this set of two 100% pure mulberry silk pillowcase that feels ultra sleek and smooth. They are made from premium quality long strand silk fibers that provide health benefits like regulating sleep temperature, prevent wrinkles, and keep hair hydrated.
21. Hamilton Beach Electric Stand Mixer
Another fun gift approved by moms. Add a splash of color to her kitchen, get retro appliances in cute colors. She will love using this powerful pink mixer to mix, whisk, beat, and knead.
(This mixer is also available in aqua blue and red.)
22. Good Vibes Rainbow Tote Bag
For the mom who need some good vibes. Cheer her up with colorful rainbow stuff like this tote bag that she can use for daily commute, carrying groceries and books.
This concludes our list of this year's most fun Mother's Day gifts. Thanks for reading.
More Unique Gift Ideas for Moms: