Wondering what gift you can get for your mom who already has everything? Read here if you need some help on what to get for her birthday, Christmas, or Mother's Day. We provide you with a list of 20 cool and meaningful gifts for mom who has everything below. Have fun reading!
Gifts for Mom Who Already Has Everything
1. Bloom Mother Ceramic Tea for One – For the tea lovers
A beautiful tea set for the mom who loves drinking tea. Features a cute and colorful design. This tea set comes with a tag that reads "I smile because you're my mother".
2. Amazing Mom Floral Mug – For the mom who loves coffee
Even when your mom said she doesn't want anything on the special occasion. You can always get her an extra mug to replace the old one at home. This elegant floral mug is perfect for her because your mom is nothing short of amazing.
2. Vera Bradley Iconic Grand Weekender Travel Bag – For the jet setters
If your mom is a frequent traveler, she will appreciate this good-quality travel duffel by Vera Bradley. It is made of lightweight cotton that is sturdy and easy to carry. Features Vera Bradley's signature floral pattern. This bag is good-looking and useful.
3. Mother Daughter Tree of Life Keychain – Gift for mom from daughter
An inexpensive and meaningful gift for your mom.
(You might be interested in these 19 sentimental gifts for mom from daughter.)
4. Eiffel Tower Jewelry Organizer
For her to organize her accessories in a stylish way.
5. Lilly Pulitzer Hardcover Planner – For the working moms
Give the working mom a hand in managing her busy schedule. This undated planner is complete with sections for your daily schedule, to-do's, shopping lists, and top priorities.
6. Marble Rolling Pin – For the bakers
A practical gift for the woman who loves baking.
7. Amethyst Facial Roller – For the beauty queen
This is one of the most popular gifts for mom under $30. For mom to pamper her skin. This beauty tool helps improve blood circulation, tone the skin, and improves the lymphatic drainage. It works well on reducing puffiness around the eyes and wrinkles on the face.
Your mom is the best. She deserves to get this gorgeous necklace for the special day.
9. My Mom Knows Everything Encyclopedia Mug
Because your mom knows everything!
10. Mom, I've Always Wanted to Tell You 
This is the sweetest thing one can give to his/ her mother. It is a journal filled with beautiful quotes and questions for the child to answer. Every question comes with plenty of space for you to pour your heart out.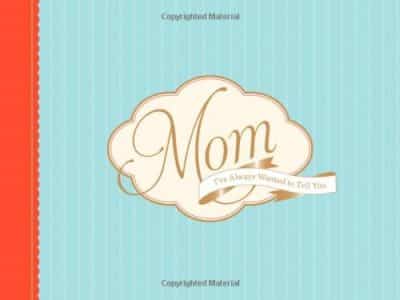 11. Amazing Mom Fabric Shopping Bag – For the environmentally-conscious mom
A reusable fabric tote bag will make her happy. She can use it as an everyday bag. This bag says "Mom, you're the most loving, caring, strong, amazing woman I have ever known."
12. Teami Green Tea Face Scrub – Skincare
If she is a total beauty junkie, a new skincare product will make her happy. This green tea face scrub is full of antioxidants and anti-aging properties. It gently exfoliates and detox, giving you a younger-looking skin.
A soft cotton robe that makes lounging at home more comfortable.
14. Bookmark – For the book lovers
A small gift for women who enjoy reading books.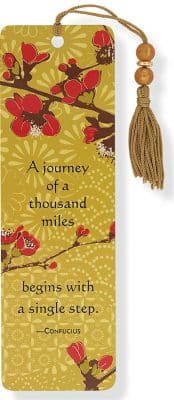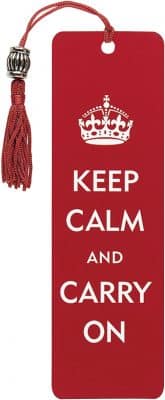 A unique oil warmer that brings tranquility and nice aroma into the house. Light up and see the Buddha glows from within.
(Trying to make your workspace calm and cozy? You might wanna check out these Zen office decorations.)
16. ASICS Women's Running Shoe – Fitness Gift for Her
For your mom's workout routine.
17. Bowl with Chopsticks Gift Set
Because we don't need a reason for getting another nice bowl.
A wonderful addition to her kitchen. This simple container can keep herbs fresh for weeks. No more wasting herbs. Simply fill in some water, then place your herbs in the tray and drop the herb stems in the water. This herb keeper is well designed and the size is large enough to store bulk herbs. Mom who loves cooking will definitely appreciate this amazing container.
19. Pretty Socks
She will also love these chic floral pattern socks.
20. Cute Planter – For the mom who loves gardening
This planter will make her small plant looks extra cute.
That's the 20 best gifts for mom who has everything. Aren't the ideas awesome? Tell us what you think.
More gifts for mom:
Like us on Pinterest!