Let your special someone knows how much they mean to you with a simple gift this Valentine's Day. Take this opportunity to pick a perfect gift for them without stressing out or having to spend so much money. Browse through our gift guide below and discover what's the best gifts you can get for your boyfriend, girlfriend, best friends, husband, wife, or anyone you love.
We have brought together more than twenty gifts to brighten up their February 14. Whether you are looking for something cheap, cute or romantic, we've got the right gift for them.
Read now to find out these simple Valentine's Day surprise for him and for her now.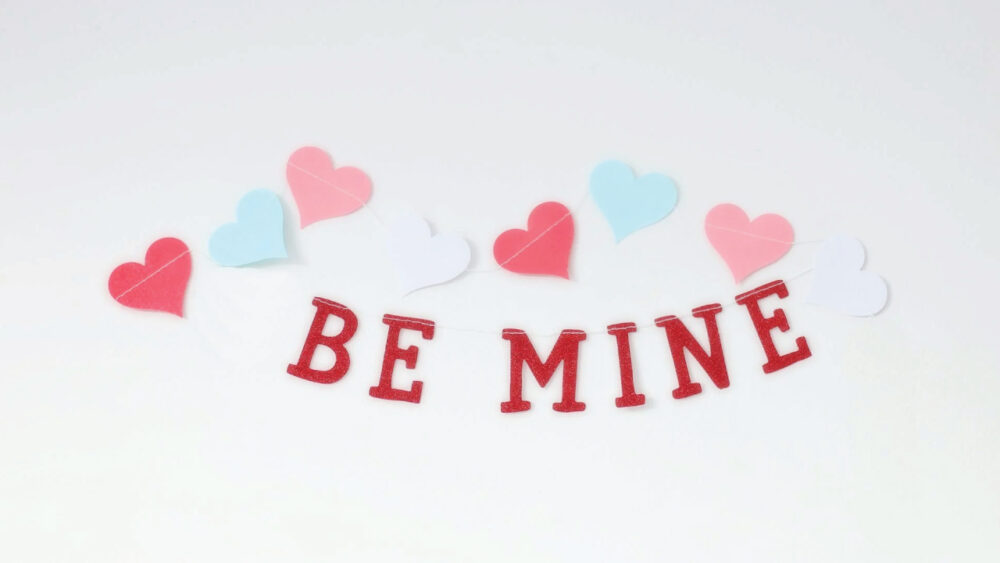 Simple Valentine Gifts For Him and For Her
1. I Love You Because Book 
DIY a simple gift that will touch your bae's heart. All you have to do is fill in the blank and turn this little book into a sentimental gift that your S.O. will treasure for years.
2. Matching Couples Heart Keychain
If you are looking for inexpensive and romantic Valentine's Day gift for your teenage boyfriend. Get this red heart keychain set. These brick keychains can be assembled to form a heart shaped. One for yourself and one for him. It's such a simple and sweet way to express your love.
3. Finger Heart Neon Sign
Finger heart — give mini heart to show your affection. This LED neon light is cool enough for any teenager's room. The colors are vibrant and it gives a warm glow to your room. It is something trendy that's loved by teens and high school students.
Let your favorite guy knows he is the best boyfriend of the year.
5. Matching Heart Bestie Flasks
When your love your BFF so much, your heart is incomplete without her. Surprise your best friend with a heartfelt Valentine's gift. One flask for her and one for you. Together you form a lovely heart.
6. Love Coupons
Up your relationship game, get a gift that keeps on giving for the whole year. This booklet features 52 coupons to treat your partner in a variety of ways. Spend some fun time together. This idea is great for guys who have everything.
7. Heart Dangles Earrings
When it comes to picking the first Valentine's Day gift for girlfriend, you can't go wrong with fashion accessories like necklace, earrings, and bracelet. And, this pair of heart earrings with sassy sayings will definitely win her heart.
8. Cosmopolitan Love Spells
Get to know about modern magic. It is about practicing self-care and using your inner powers to make positive changes in your life. With this book, you will learn how to cast simple and effective spells to give your love life a boost.
9. Personal Massager
This mini massager is a must-have to keep your connection alive especially when you are in a long distance relationship. It is one of the best Valentine's Day gifts for long distance girlfriend. With 8 intensities and 20 patterns, it delivers a customizable massage experience. Long battery life, waterproof and quiet. If offers ultimate comfort for every relaxation session.
10. Heart Shaped Jewelry Dish
It's February 14. Love is in the air. Girls, let's get a pink ❤️ to celebrate Galentine's Day with your friends.
11. Heart Pattern Boxer Shorts
If it's your are celebrating your first Valentine's Day with your boyfriend this year and you want avoid something extravagant. Why not get this 100% cotton boxer shorts that's simple and practical enough for men? It features multiple red hearts and a love message that will surely make him smile.
12. Gold Heart Floating Shelf
Fill her room with more ❤️, this metal shelf with gold finish is perfect for storing small items like plants, skincare, and books.
13. Valentine's Day Engraved Rock
If you came in search of something unique yet simple, we have got the right one for you. This black stone is engraved with beautiful gold writing to let your partner knows that he/ she is your rock.
14. My Person Secret Code Bracelet
This February 14th, gift your girlfriends with something cute. We recommend this bracelet that carries friendship sentiment. The beads are arranged like Morse Code that reads "my person".
15. Eccolo Dayna Lee Love Journal
Stuff with heart-shaped design are perfect for this holiday. For the girls who love pink, this soft pink notebook will become her new favorite. The cover is made of sturdy faux leather with a heart design. And, it is filled with 256 ruled pages.
This notebook is also available in gray and hot pink.
16. Engraved Guitar Pick
Something small and cheap but it's packed with a lot of love. This guitar pick lets him know that you would pick him every time.
17. Crystal Candle
These heart-shaped candles bring cozy vibes to any room. Each of the candles replicates a cluster of quartz crystals. They create a magical ambiance to up your romance level.
18. Let's Get Lost
Be prepared to travel to the most remarkable locations on the planet. Take a look at the unique collection of epic landscape photography, read the stories revealed by acclaimed photographers when capturing such breathtaking images, and be inspired to take a new adventure with your partner.
Another simple Valentines gift for her because it is February 14th, and love is all.
20. Handmade Cotton Sleep Mask Blackout
This is something downright practical for both men and women. Help them to get a better sleep by putting on this lightweight blackout mask. It is made of 95% organic cotton and 5% spandex that's fully adjustable to fit the contour of your face.
21. Red Heart Waffle Maker
Feed your S.O. with your heart this Valentine's Day. Some heart-shaped waffle are good enough. Saying I love you is as simple as that.
More Valentine's Day Gift Ideas For Him:
Surprise Gifts For Him | Cheap Gifts for Men Under $20 | Funny Valentine's Day Gifts For Boyfriend | Long Distance Boyfriend | Teenage Guys
More Valentine's Day Gift Ideas For Her:
Thoughtful Valentines Gifts For Her | Fun Gifts For Friends | Girlfriend | What to Get For Girlfriend This Valentines Day | For Mom from Kids