Gift Guide for Pink Lovers
It's a great idea to surprise your loved ones with gifts in pink on special occasions. The color pink is versatile. It can be soft and feminine or bold and sassy. It shouts of comfort, speaks of beauty, and conveys love.
Almost everyone needs a little pink in their life. So when you are looking for that next unique gift to give, why not think pink? Whether your gift recipient is a pink lover or just someone whose world could use a splash of color, they are sure to adore these pink-themed presents listed below. These products make perfect gifts for all occasions including birthdays, holidays, and graduations.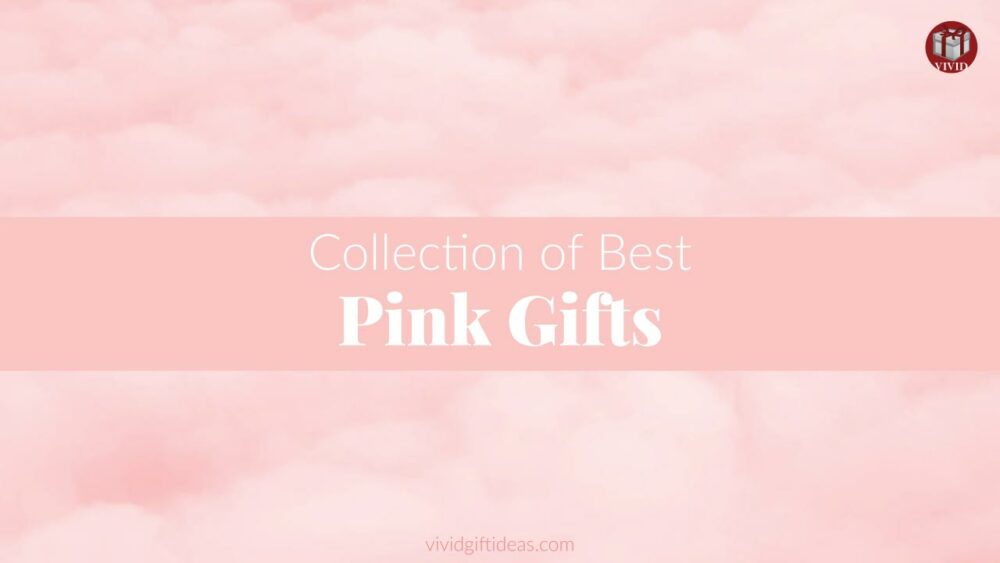 Cute Pink Themed Gift Ideas
1. Pink Heart Decorative Pillow
This super-soft heart-shaped pillow adds the perfect amount of pink aesthetic to any bed or couch. It not only looks fantastic but is comfortable and cozy. Any friend or family member will be tickled pink when they open up this fabulous gift.
2. Fujifilm Instax Mini 11 Instant Camera
Your gift recipient will never miss a memorable moment when they receive this charming, instant camera from Fujifilm. Its compact shape makes it perfect for taking and printing selfies on the go. It makes a fun and novel gift for anyone on your list.
3. Kendra Scott Ari Heart Huggie Earrings
These gorgeous Kendra Scott earrings make a wonderful gift for birthdays or other special occasions. The beautiful shade of pink paired with a lovely heart shape form a stunning accessory that is perfect for that special person on your list. The earrings come packaged in a convenient gift box for easy gift wrapping.
4. Flamingo Eyeglass Holder
If your loved one is always misplacing their glasses, then this fun gift is perfect for them. The adorable pink flamingo stand adds color to any room while doubling as a functional glasses holder. It is a fantastic gift for people of any age.
5. Breakfast Maker Station
This useful, pink breakfast station is such a fantastic gift for anyone that loves pink. The compact appliance conveniently fits in small spaces, yet packs a powerful pink punch when it comes to functionality. This fun kitchen station serves as a toaster oven, griddle, and coffee maker all in one. It is ideal for apartments, campers, or small counter spaces.
6. Richie House Women's Bathrobe
Your friend or family member will look pretty in pink when gifted some stylish sleepwear. This comfortable, fleece robe is designed with a beautiful, pink polka-dotted pattern complete with hooded ears. It looks fantastic and is soft and cozy.
7. Nine West Women's Strap Watch
Keep her looking fresh and fabulous with this gorgeous pink watch from Nine West. Designed with gold-tone markers and hands with a magnificent pink strap, this watch is sure to complement any outfit.
8. Do The Dang Thing Motivational Pencils
The color pink makes everything look pretty. This set of seven pink pencils makes a great gift for any woman in your life. Each pencil comes in a different shade and features a fun, inspirational message such as "make it happen today."
9. ALLYOUGER Backpack
For the girl who is obsessed with pink. She will look great and be all set for school with this sporty pink backpack. This sturdy bag, designed in a delightful shade of pink, is water-resistant and features a ton of storage for books, water bottles, and a laptops. It also has a USB charging port that allows convenient access to quickly recharge phones or devices.
If she is into everything pink, you might want to get these pink school supplies to match the bag.
10. LED Decorative Felt Board
This fun gift will literally brighten up any room. This distinctive light-up sign features removable letters, emojis, and cursive words. Any message will look fabulous set against this felt board which can be mounted on the wall or displayed on the included easel. Gift blank or open and write your own message before presenting it to that special someone.
11. Milliard Faux Fur Saucer Chair
This cozy chair is a great gift for anyone small on space. It is ultra-comfortable and can be easily folded up and stored away when not in use. It is ideal for apartments and dorm rooms and serves as a great place to relax with a book, hang out with friends or watch television.
12. Katie Loxton Hello Lovely Pouch
Well, hello lovely! This functional pouch is ultra-elegant and luxurious and is perfect for fancy nights or everyday use. It is made from 100% vegan leather and features a zippered top to keep important contents safe and dry.
13. Cal 7 Complete Mini Cruiser Skateboard
Looking for a pink gift for the thrill-seeker in your life? This sporty mini skateboard will provide hours of fun and excitement. This economical gift will be the talk of the skatepark and can be used by both children and adults.
14. Cute Desk Lamp
Can anything be cuter than this pink lamp with cat ears? This charming light will happily brighten up any child's bedroom or desk space. The lamp is easily activated by simple touch and can be quickly folded up to take on the go. It also features a rechargeable built-in battery.
15. Heart Shaped Area Rug
This fluffy area rug adds pretty pink flair to any bedroom or playroom. The fun heart shape and faux sheepskin plush will be sure to add some flare to any space. The rug is super soft and easy to clean.
16. Pack of 6 Softcover Journals
If you have a friend who loves to write, then this gift is for them. These beautiful, pink journals are lightweight and can be taken anywhere. They come in a pack of six and each consists of 46 pages of ruled paper.
17. Desk Organizer Set
Any gift recipient is sure to stay organized when gifted this stylish desk organizer set. Consisting of five separate pink color pieces, this set is a fabulous addition to any home or office. A great organizer for keeping magazines, writing utensils, and mail looking great in one space.
18. Bow Headband
This simple, yet stylish bow headband is the perfect gift for pink lovers of all ages. Ideal for special occasions, costumes, or everyday use. This fabulous accessory is sure to dress up any outfit!
19. Tulle Tutu Skirt
Embrace the power of pink! Any little one will look like royalty sporting this adorable tulle tutu. It is the perfect accessory for parties, weddings, or everyday use. It looks fantastic paired with any top or leotard.
20. Ice Cream Key Chain
An affordable gift to give to anyone that loves the color pink. This adorable keychain consists of four gold-plated charms and a clip that easily attaches to a favorite handbag, backpack, or purse.
21. BLUBOON Pink Marble Duffle Bag
This attractive duffle is both stylish and functional. Designed in pink with a gold foil, it will easily hold gym clothes, airplane carry-on items, or the essentials for an overnight getaway. It makes a great present for the person that is always on the go.
22. Mokata Gaming Wireless Headphones
Gamers of all ages will be so excited to receive these fun wireless headphones. Designed in pink with light-up cat ears, these headphones are fun and practical They easily fold up to easily transport in a suitcase or backpack and can be used in both a wired and wireless mode.
23. Pink Heart Crossbody Purse
If you are looking for a pink gift for girls, don't miss out on this fabulous crossbody purse. It is the ideal pink accessory to dress up any outfit. Made from leather, this bag features a heart design with side tassels and is the quintessential size for holding everyday essentials such as wallets, keys, phones, and make-up.
That concludes our list of best pink color gifts. Thanks for reading.
Gift Ideas by Color
All Gift Guides | Black | Black & White | Gold | Green | Mint Green | Pink | Pastel | Purple | Red | Rainbow | Yellow