Get cute little gifts to celebrate Valentine's Day with your female best friends. Other than your significant other, don't forget your BFFs. This February, shower your girl pals with lots of love. Get sweet and fun gifts for her. Check out our list of Valentines Day gifts for friends. 20 unique ideas perfect for girlfriends of all ages.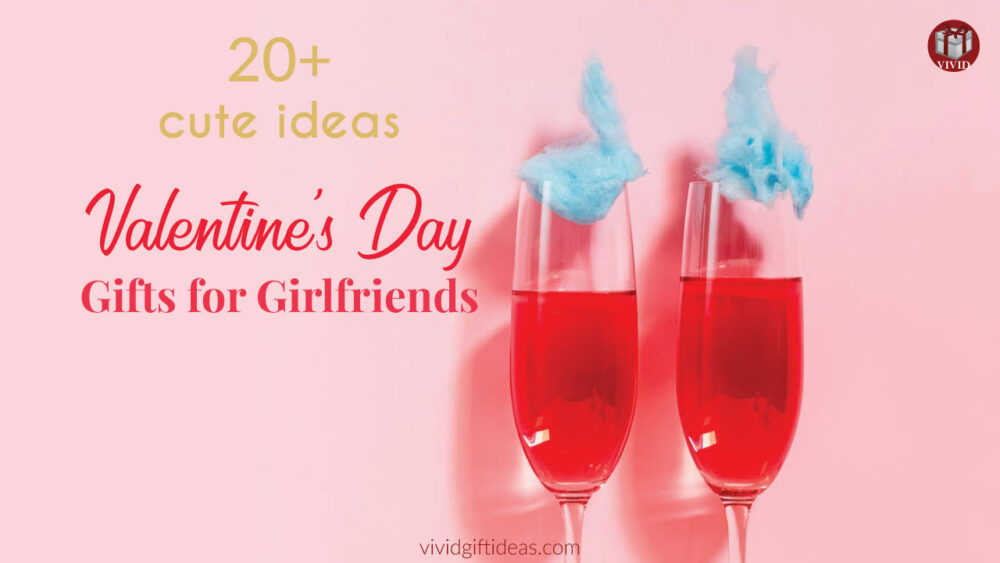 Best Valentine's Day Gifts for Best Friends
Give much love to your best friend this February, give her this cute love potion flask. It is made from metal, detailed with a heart-shaped cap. This is a lovely flask that the girlie girls adore.
2. Starbucks Silicone Case – A must-have for techie girls
Something cute for your friends this Valentine's Day. Every techie girl needs this cup of Frappuccino. It gives her earbuds some protection when she is out. Unique design, shock absorption.
3. Friendship Necklace — Compass Best Friend Necklace Set
This set of matching pendant necklaces is a meaningful gift for long distance friends. Features a minimalist designed compass pendant with a cable chain. These necklaces look dainty and stylish perfect for everyday wear.
(Related: 14 Matching Bracelets for Best Friends)
4. Inspirational Cat Face T-Shirt
Simply get this tee for your bestie because she is pawsome!
5. Pom Pom Keychain Charging Cable for your techie friend
Adorable tech gift for her — a fluffy keychain designed with a USB charging cable. It combines 2-in-1 lighting and micro charging USB cable with a pom ball. Just hang it on your bag, say bye-bye to tangling cable, and no more losing charging cable again.
Fun and practical stuff your friend is going to love. Get this durable fabric tote bag for her. This bag is full of love and it says "Love is all".
7. Heart Pattern Outfits
Pretty cropped top with hearts pattern. The perfect Valentine's Day outfit for girls.
If you are looking for something small and inexpensive, these heart-shaped paper clips make a wonderful choice. Cute wire clips to keep papers in one place. They come in a matching heart-shaped container.
9. Donut Care PopSockets Phone Accessory
A small and fun Valentine's gift for BFFs — tech gadget loved by frequent phone users. This pink donut Popsockets makes holding a phone easier. Just attach it to the back of the phone to expand the grip or use it as a convenient stand. The collapsible design makes it easy to fits in your bag and pocket.
A pixelated red heart for her backpack, hat, and jacket. Good-quality metal, vibrant color. A fun fashion accessory she will definitely love.
11. Knock Knock WTF Am I Doing? Pad for the girlfriends who love planning
Feeling lost? Bewildered? Unfocused? This notepad is coming to help you to plan your activities and also your life!
Witty design, thick sheet. Perfect to jot down the to-do list.
12. Rainbow Clutch Purse for your friend who loves colorful stuff
A fancy bag for the rainbow lovers, fashionistas, and the girlie girls who love everything cute. Pretty colors, awesome design. This bag will become her new favorite.
13.  Elephant Silicone Tea Infuser
When your friend is a elephant lover, this pink elephant will become her favorite sip buddy. Fill in some loose tea leaves and let it dip into the water.
Small Valentine's Day gift for friends who are wine lovers.
A beautiful heart-shaped jewelry box in champagne pink to hold your accessories and small gems.
This box is made of soft faux leather with cushiony velvet lining. It is great for storing earrings, necklaces, bracelets, and watches.
This funny mug will definitely make your best friend smile. It reads "You're my favorite bitch to bitch about other bitches with".
17. Essie Nail Color
If your girlfriends love pink. This is another excellent small gift she will love — a creamy, sweet dusty pink nail lacquer by Essie.
18. Heart Shaped Notes Dispenser
When you are looking for best friend Valentine gifts that are cheap and right on theme. More heart and love for her this Valentine's Day. Add cuteness to her working space with a heart-shaped notes dispenser.
19. Pastel Macaron Earphones loved by girls
Let your girlfriends enjoy her favorite music with this macaron earphones. Cute design, clear sound. Features noise-canceling soft ear gels and anti-tangle flat style wiring.
Also available in green, light blue, yellow, white, and black.
20. EOS Coconut Milk Organic Lip Balm
Keep her lips moist and smooth. This popular organic lip balm by eos is loved by the ladies. It is made from 100% natural ingredients and contains shea butter and coconut oil.
Another simple Valentine gift for her. Give her lots of hugs, kisses, and ❤️.
That concludes our list of Best Valentines Day Gifts for Friends. Thanks for reading and have a happy Valentine's Day.
More Valentine's Day Gift Guides for Friends: