Whether you are a parent who wants to show your older kids that you still care, or you yourself are a high school student who wants to make February 14 an extra special day for your high school sweetheart, here's a list of 10 best Valentines gifts for high school students. Gone are the days when you make silly crafts filled with glitters. What's the perfect present to melt your teen girl/ teen boy on this special occasion? Read on to find out what are the unique Valentines gifts for teenagers.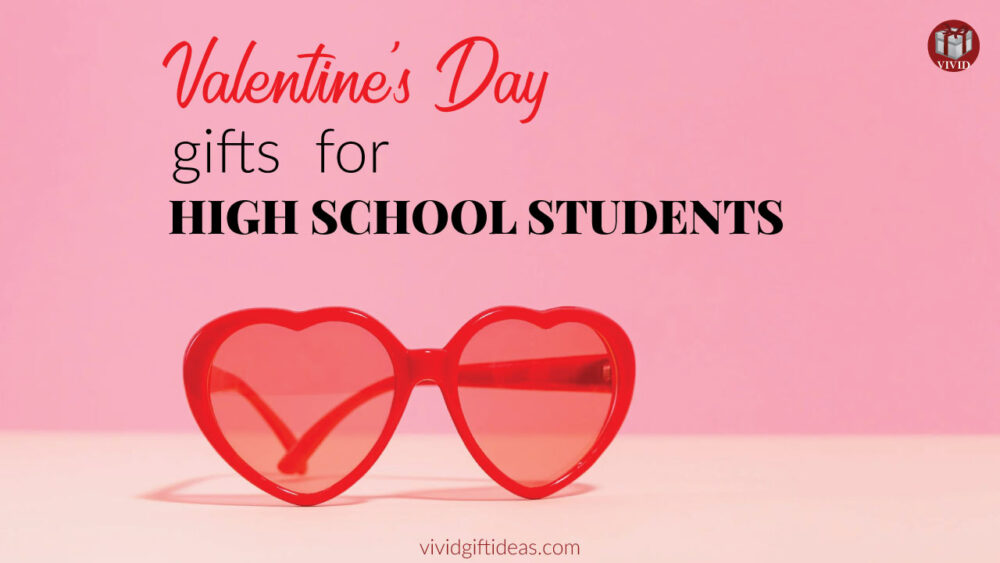 Best Valentine's Day Gifts for High School Students
Valentine's Day Gifts for Teen Girls in High School
1. Rosa Vila Love Arrow Bar Necklace
A minimalist rose gold necklace that the high school girls love. Features a stylish love arrow bar. It is simple and good-looking. A fantastic Valentine's gift for your high school daughter.
2. Love is Fierce Dinosaur Sock
You can still shower her with a lot of love if you have a small budget. Get her this cute T-Rex sock to wrap her feet with lots of ❤️❤️❤️. It is an inexpensive Valentine's Day gift for teen girls.
If you haven't revealed yourself to your secret crush, Valentine's Day is a perfect time. You can give her a rose, but roses will wilt. Why not give her a stuffed animal? Most girls love plushy stuff. Let this Pusheen cat helps you to deliver your love letter. This kitty is so adorable and soft. It makes a wonderful gift for crush or a first Valentine's Day gift for your girlfriend.
Something practical for high school students. This minimalist style notebook featuring the sentiment "Love" is perfect for celebrating the season of love.
Yes, she is the bomb. Gift her with this lovely-scented bath bomb with a little surprise inside that your daughter will love. A meaningful Valentine's gift for your high school girl.
6. OPI Hello Kitty Nail Polish Collection
Here's a small pressie for your bestie this Valentine's Day — the popular cotton candy pink nail polish from OPI.
High School Valentine's Day Gifts for Teenage Boys
As a high school student, you probably don't have a big budget for this special occasion. Why not create your own keepsake love journal for your boyfriend? Of course, you can DIY using a cheap notebook. But if you want to make things easier, get this beautiful guided journal to write down your thoughts. Fill it with your heart to make this a personalized gift he will treasure for years.
8. I Love You Morse Code Matching Bracelets
A romantic his and hers gift for your high school lover. These bracelets look awesome. The unique bead arrangement carries the message of "I love you".
This retro cassette looks like a real tape. It is designed with a high-speed USB flash drive that slides out from the side. Select your favorite songs and make your own mix. It is definitely a cool and meaningful gift for teen boyfriend.
This February 14, show your teenage boy that you still love him so much. Get a whimsical gift to make him smile. Make him feel loved with this pair of socks filled with cupids arrow hearts.
That concludes our list of best Valentine's Day gifts for high school girls and boys. Thanks for reading.
More lovely Valentines gift ideas: