It's the back-to-school season again. Students from different age group are heading back to classroom. It's time to get yourself ready for starting a new grade. As a high school student, preparing for a new school year can be challenging. You will need to plan and organize everything from daily backpack essentials, school outfits, basic stationery, to some mood-boosting school supplies. To make things easy, let's take some time to read our easy back-to-school supplies checklist for high school students.
We have prepared a checklist of things that you need for back to school. Don't forget to grab these important back to school items and school supplies for starting a new grade.
PS.: Free back-to-school checklist printable is available at the bottom of the article, print it out if you need.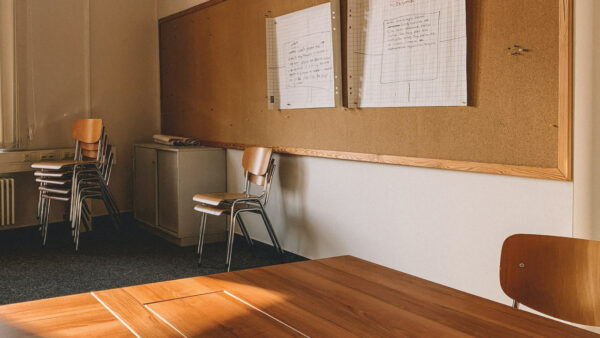 Must-Have School Supplies & Essentials
1. Planner notebook
Prepare for the new grade. Use a planner designed for students to keep track of all the school activities, assignments deadlines, and personal life. Use a planner, set goals, plan ahead, and level up your grade this year.
2. School bag
Backpack is a must-have school essential. It accompanies students everyday. Wear and tear happens and it needs replacement. Replace your old school bag with a lightweight and durable one. Pick the one with roomy compartment and multiple pockets for easy organization.
If your school requires clear bag, do check out this article for 10 best clear backpacks for school.
3. Basic writing supplies
This should be the most important thing on the back to school checklist. Students need pencils, pens, markers, erasers, and highlighters.
4. Fancy school supplies
For aesthetics purposes. Cute school supplies make us happy.
Here are some pretty school supplies in different themes: Marble, floral, gold, rose gold, unicorn.
And, by different designers: Lilly Pulitzer, Kate Spade.
5. New outfits for school
Preparing to go back to school can be overwhelming but shopping for the new school outfits should be really fun! Go get some cool tees, pants, dresses, sweaters, shoes, and hats that show off your unique sense of style and personality.
6. Socks
Socks constantly go missing. We need to get more pairs for the new school year.
7. Fashion accessories
Complete your school outfits with some accessories. You will need some rings, earrings, necklaces, bracelets, and other blings.
8. Hair accessories
And, don't forget your hair accessories like scrunchies, hair bands, and hair clips.
9. Tech gear
Technology improves education. It helps in studying. Newer tech can enhance your learning experience. So, it's best if you can upgrade your laptop.
Tech gear for going back to school: laptop, laptop sleeve, phone charger, all-in-one charging station, noise-blocking headphones.
10. Phone accessories
Phone is an essential to teenagers. They basically can't live without their phone in hand. So dress up your "best buddy" with some stickers, a cool phone case, and a phone strap.
11. Organization
You will need stuff like file folders, tab dividers, stapler, paper clips, and pencil box to keep your things neat.
12. Note-making
It's proven that notetaking is beneficial to students. It keeps you engaged, helps you to stay focus, clarify your thinking by reducing cluttered thoughts, and remember the information.
Make notes like a pro. Things that you need for note-making: notebooks, sticky notes, highlighters, index cards
13. Lunch box
The food that you eat can have a huge impact on how your body and brain work. A healthy diet is important for high school students. Teenagers need all these extra nutrients to support bone and muscle development, hormonal changes, and to keep the brain nourished.
14. Water bottle
Yes, you need to stay hydrated in school and after school.
15. Personal care
And, finally, don't forget to pack personal care items when going to school. For eg. hand sanitizer, deodorant, hair brush, lip balm, and period essentials.
Back to School List for Teens
That's the 15 things to pack for high school. With all these school essentials, you are all ready from the first day of school till the end of finals.
High School Back-to-School Supplies Checklist Printable
For convenience sake, print out this High School Supplies Checklist here.