Surprise your female best friend with an awesome gift on her birthday because she deserves it. Your favorite gal is always by your side whenever you need her. On her birthday, you simply can't gift her some regular stuff. If you are looking for creative ideas to surprise your girl best friend on her birthday, or find yourself asking "What gift should I give to my girl best friend?", we have the answers for you.
Don't stress too much when you are looking for the perfect prezzie for your BFF's birthday. We are here to help with a list of 30 creative and really special birthday gift ideas for best friends. Read on to discover our favorite finds for any kind of gal pal; young and old, near or far.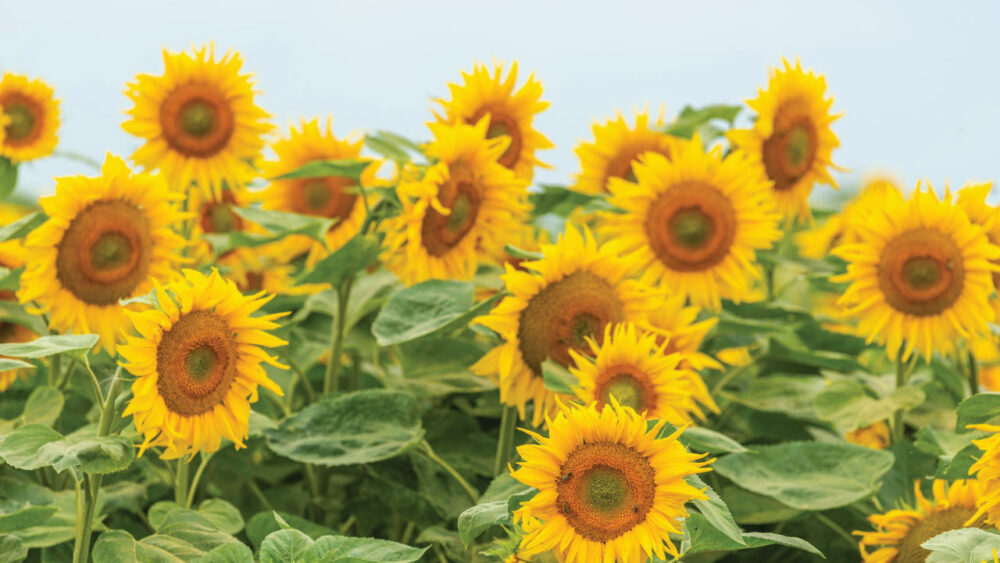 Best Birthday Gifts for Female Best Friends in 2023
1. Nordgreen Infinity Watch Set
Be sure to get a special gift for your best friend's birthday. This year, give a gift that keeps on giving with these ladies watches from Nordgreen. Add not one, but two watches to her collection while supporting a cause you (both) care about.
This is a versatile watch set that can be transformed into two watches with different looks. We bet your bestie will love both the formal and casual style this watch creates.
2. Paint Your Life Personalized Art
It's your bestie's birthday. Get an extraordinary gift in the form of custom painting to make her happy. Just upload her favorite photo, select an art style and canvas size to transform the picture into a hand-painted art.
Show your BFF how much you love her with with a personalized birthday gift. Gift her this beautiful necklace featuring a dainty heart charm with her initial. It makes a meaningful birthday gift for best friend.
Your girlfriend knows you the best. You have gone through ups and downs together and she's the one who is always there to support you. Be sure to get a special present for your girl best friend's birthday, even if your friend already has everything. This cool mug with classic newspaper design is perfect to let her know how how exceptionally good she is.
5. Avocado Green and Gold Stationery Set
When your gal pal is a person who loves stationery, this assorted avocado stationery box will definitely make her happy. It includes multiple avocado push pins, one gold pineapple pen, gold binder clips, paper clips, and a sticky notepad.
6. Long Distance Friendship Quote Picture Frame
When your soul mate lives in another city. Let her know she is in your thoughts by giving her a thoughtful long distance friendship gift on her birthday. Load a memorable photo into this picture frame to remind her of the good times you spent together.
7. Flower: Exploring the World in Bloom
Flowers make people happy. Send her blooms from all over the world with this beautiful coffee table book. Enjoy the lavish illustrations of the floral world from art, botanical illustrations, and sculptures to floral arrangements, film stills, and textiles.
8. Queens Are Born XL Wine Glass
Because regular wine glasses aren't satisfying. The queens need an extra large 21-ounce wine glass to sip her favorite wine. It's a fun birth-month inspired gift your bestie will appreciate.
9. FaceTory Soothe Me Tea Tree Sheet Mask
Another birthday gift approved by many gal best friends. Beauty face mask is a really great gift for her. Well, it's actually a nice gift for the both of you. When you are having sleepover or movie marathon, applying mask is a fun thing to do with your BFF.
10. SweatyRocks Button Down Satin Pajama Set
You can also gift her a silky soft pajama and she can lounge comfortably after work.
Wish her a happy birthday with buttercream vanilla cake scented candle.
12. UBOTIE Colorful Wireless Keyboard Mouse Combo
Something practical for the girl who spends most of her time in front of a computer. This cute wireless keyboard and mouse set will brighten up her desk. Quirky design, smooth operation, comfortable to type on. It is a must-have for the techie girls.
13. The Complete Guide to Astrological Self-Care
Your astrology-minded friend will enjoy reading this book. It is a stellar self-care guide that covers info of star signs, planetary, moon cycles, and astrologically aligned self-care regimen. It also talks about eating tips, health and wellness therapies, yoga poses, and flower essences according to your sign.
A thoughtful gift for BFF who is a serious beauty lover. She will thank you for keeping her skincare fresh.
15. Nine West Women's Glitter Strap Watch
Because she is one in a million kind of girl. She deserves to get this starry watch as a birthday pressie. We love the clean design of this watch; the black and grey gradient face with the black glitter straps.
Give your BFF yummy donuts on her birthday. These colorful donut socks are perfect to add some cheerful vibes to her feet.
17. Best Friend Morse Code Bracelet
When she is your girl best friend, your sister, your partner in crime, and your twin. Wearing matchy-matchy stuff surely make you happy. Why not gift her these matching friendship bracelets? Each of these bracelets carries a secret message that says "I love you".
18. Mindful Messages Positive Affirmations Meditation Cards
Unique birthday gift that your female best friend will appreciate. These cards promote mindfulness and help people to relax.
19. Vera Bradley Women's Performance Twill Small Backpack
Whether it's for travel, commuting, or taking a stroll downtown, this mini backpack will be useful to your friend.
20. S'ip by S'well Stainless Steel Water Bottle
When you know your girlfriend is going through tough times, gift her a colorful rainbow gift. This insulated water bottle with rainbow pattern will brighten up her days.
21. Why You're My Bestie: Personalized Fill in the Blank Gift Book
You girls spend 24/7 together but you might not tell her how much she means to you. And, that's why you need to get this friendship keepsake booklet to fill in your thoughts. There are 50 prompts to help you describe why she is the best. Pour your heart out, write down your feelings, and make it a one of a kind sentimental gift for your female best friend.
Soak your feet in the water to melt away all the stress. This is one of the best stress relieving gifts for women.
Cool AF birthday gift for the girlfriends who love swearing. This stylish notebook help them to stay organized.
24. Hand Sanitizer Holder with Travel Bottle by Studio Oh!
Cheap, cute, and functional. Hang your hand sanitizer on your bag and sanitize whenever you need.
25. Birth Month Flower Necklace
Special flower delivery to your favorite person. Get this lovely necklace that features a flower that correspond to her birth month.
26. Good Vibes Rainbow Tote Bag
Send a bag of goodies and a bottle of wine to her doorstep. Fill this bag with her favorite snacks and small birthday treats to make her feel extra special.
27. Crescent Moon Jewelry Dish
Tell your girl best friend that you love her to the moon and back with this pretty moon-shaped trinket dish.
28. Cheersville Motivational Pastel Pens
When pretty pens boost our mood and the motivational phases make us write faster.
For the girls who love DIY and making crafts. This tie dye kit allows her to add a special touch to her t-shirts, hats, shoes, and a variety of home decor projects.
30. Vintage Radio Shaped Cross-Body Bag
Another unique birthday present for girl best friend — awesome old radio purse perfect for girls night out.
This bag is also available in red and brown.
31. Andalou Naturals Rosewater Mask
Give her soft, youthful looking skin. This rosewater mask helps hydrate and soothe sensitive skin.
Scrunchies is the most popular hair accessories of the year. It is also a functional and inexpensive gift for friends.
That concludes our 30 Unique Birthday Gifts for Girl Best Friends. Thanks for reading.
Remember to follow us on Pinterest!
More Birthday Gift Ideas for Friends:
List of 17 Birthday Gift Ideas for Best Friend | Creative 30th Birthday Gift Ideas for Female Best Friend | 20 Unique Birthday Gifts for Teenage Girls | 18 Gifts for Female Best Friends | Sentimental Gift Ideas for Female Best Friend