Send your college girl an adult version of Easter basket to celebrate the season. Just because she has grown up and left home for college doesn't mean she doesn't want an Easter basket. Find a basket that best suits the college student in your life. Pick some college essentials that they need, incorporate the theme of Easter and spring into their basket. Here are our favorite picks for Easter that are useful for college students. Read on for 15 best Easter basket ideas for college girls.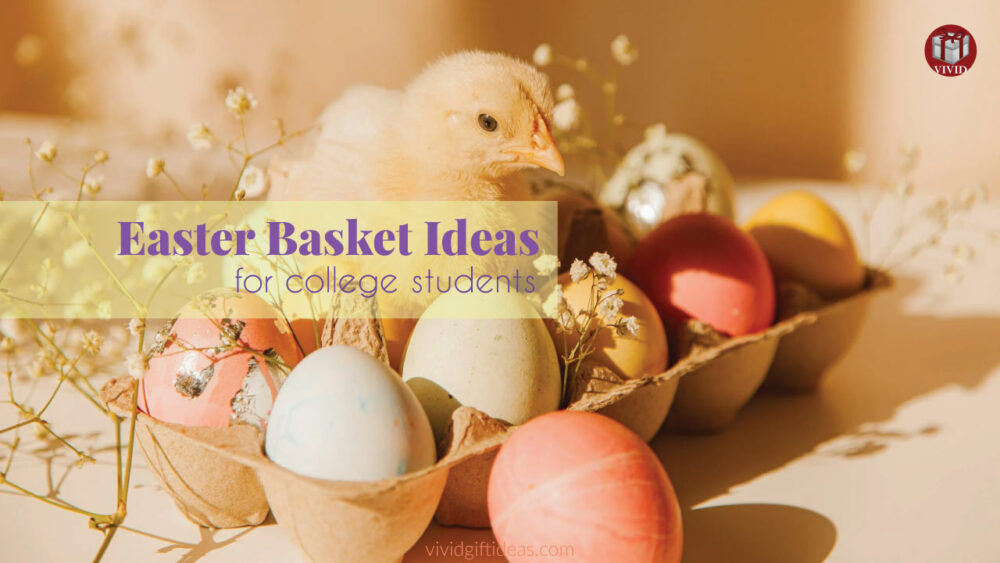 Best Easter Gifts for College Students
1. mDesign Storage Utility Caddy Basket
Let's start with a basket that your college girl can reuse after Easter. This pink caddy is good-looking and functional for storing toiletries. It is made of plastic with drainage holes perfect for carrying her shampoos to the bathroom. The handle is made of rust-resistant steel and its compact size makes it great for the dorm room.
Another Easter gift loved by college students. We know that college students have busy schedules and often the lack of sleep makes them needing coffee constantly. If your college girl loves her coffee warm, she will love this beverage warmer. It has three temperature settings to keep her coffee warm. It also has an auto shut off function and spill-proof design for easy cleaning. It will definitely become her helpful partner when she slowly sips and works on her assignments.
One of the best Easter basket gifts that college girls can actually use — cute school supplies. They are inexpensive and fit every budget. Get this takeout sticky notes for her to jot down important notes.
4. Inspirational Clipboard Folio
Next, let's move on to something inspirational for college students. This sturdy clipboard folio allows her to write notes, keep important papers on hand with the inner pocket, and stay organized. And to be honest, this clipboard folio is too large to fit in the Easter basket. But it is functional and makes a thoughtful Easter gift for college students.
A floral, spring-themed gift like this popular phone accessory will be appreciated. Popsockets comes in handy for every modern girl who uses a smartphone. It gives you a better grip on your phone when you are texting. You can also use it as a stand for hands-free viewing of videos. In addition, the gorgeous daisy print on it matches well with any spring outfit.
(This small tech gadget is a perfect birthday gift for April-born girl because daisy is the birth flower of April.)
Fill this beautiful coin pouch to your adult daughter's Easter basket. Features Vera Bradley's signature floral pattern in fresh mint colors. This fabric pouch is made in the right size to fit IDs, cards, cash, and coins. She can also hang her car key and room key on the keyring.
7. Pantenger Japanese Matcha Green Tea Powder
Of course, some college students still love to find candy in their Easter basket. For those who are health-conscious, get her this organically grown matcha green tea powder to make healthy breakfast, smoothies, or lattes. She can also enjoy it hot like a regular matcha tea. Sourced from Japan, this high-quality tea is packed with powerful antioxidants. It helps to calm the mind, detoxify the body, burn fat, and boost the immune system.
For those who love bunnies. Help her to keep her vanity area organized. Let this adorable bunny guards her accessories. It is made of ceramic, plated in gold.
9. Gold Geo Patterned Spiral Notebook
You can also help your daughter to stock up on school supplies. Pen, pencils, and notebooks are college necessities. To make her happier, pick the ones with chic design.
10. S'well Insulated Water Bottle
Be sure to get a special present for your college girl this Easter. Women love pretty stuff and this lovely water bottle fits her adult Easter basket perfectly. It features a sophisticated design inspired by rich textiles, intricate wallpaper, and luxurious fabrics from around the world. The colors are exciting and the pattern is simply stunning!
(Check out this article if she loves school supplies in floral design.)
Spring is here and the weather is getting warmer. It's time to update your wardrobe. Help your daughter to get ready for the sunshiny days. Stuff a pair of stylish flip-flops to the college student's Easter basket. We love the bohemian floral design of this flip flop. It is nice to pair with a swimsuit or a sundress.
12. Washi Tape Set
With the growing popularity of bullet journals, washi tapes make a fantastic Easter basket stuffer for college students.
She will also need colored pens, markers, highlighters, brush pens to make her notebook looks awesome. She will thank you for this pack of 10 highlighter markers. They are double-ended with one chisel tip for broad highlighting and one fine point tip for underlining and writing. The soft colors are subtle and attractive. They are perfect for note-making, bullet journaling, and scrapbooking.
14. d'aplomb Natural Himalayan Salt Lamp
If you are thinking to get a trendy room decoration for her this Easter, you don't want to miss out on the Himalayan salt lamp. It is a must-have dorm decor for every college student. We recommend this rose flower-shaped salt lamp. It is crafted with genuine pure crystal rock salt from the Himalayan Mountains. Turn it on to release negative ions that trap air pollutants and purify the air. It boosts the mood, helps you to focus better, and soothe the nerve for better sleep.
15. Gardiners of Scotland Dragonfly Sea Salt Fudge
Put delicious treat in the Easter basket for college students. This sea salt caramel fudge packed in a charming botanical gifting tin will make her happy. Handcrafted in Scotland using their traditional recipes and finest ingredients, this fudge tastes amazingly smooth and flavorful.
That concludes our list of best Easter basket ideas for college students. If you have more ideas to be added the list, tell us in the comment section below.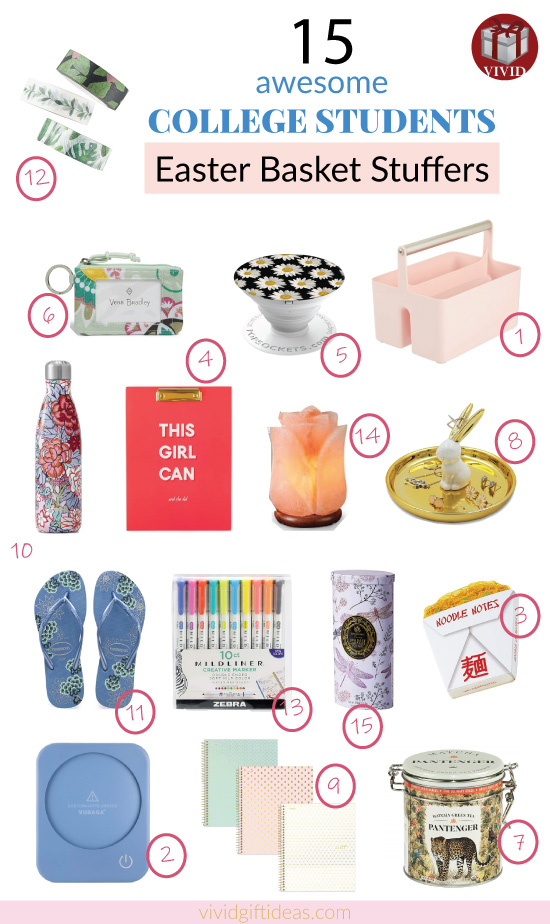 More Easter Basket Gift Ideas:
More gift ideas for college students: