We have gathered this year's most popular Easter basket ideas for teen girls here. Your teenage daughter may have outgrown a basket full of candy and stuffed bunnies, but she is never too old to enjoy the Easter tradition. Get her a teen-version Easter basket this year. Fill her basket with something she will be so excited about. Here's a list of 25 teens-approved gifts to fill her Easter basket. From stylish school supplies, trendy tech gifts, popular fashion accessories, beauty products and more. This useful list will make your Easter shopping easier.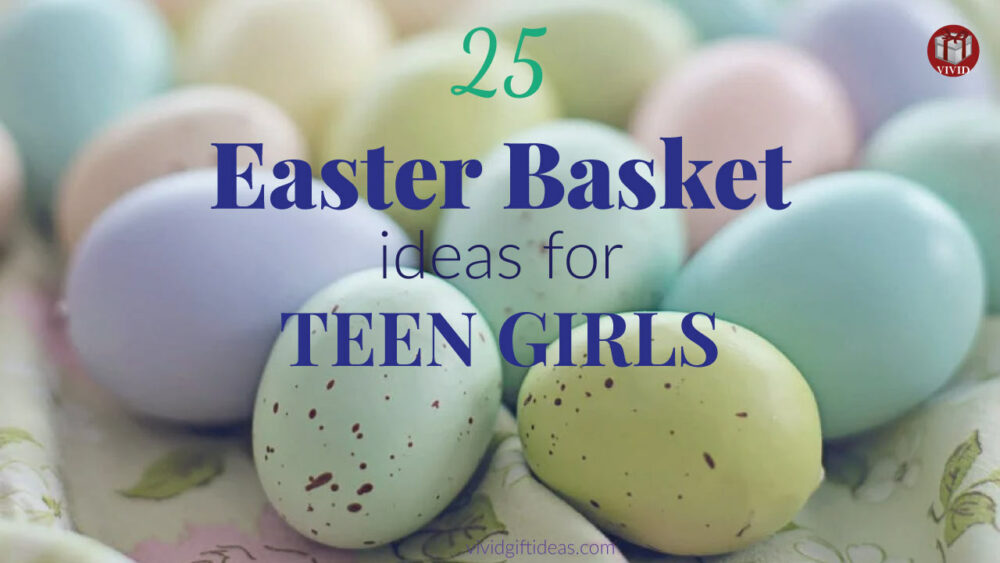 Trendy Easter Gifts for Teens 2023
Let's start with a popular Easter basket ideas for teens –handy phone accessory Popsockets. This small gadget makes holding a phone easier. You can attach it to the back of the phone to expand the grip or use it as a convenient stand.
It is also collapsible and repositionable making it easier to fit in the purse.
2. Sunflower Braided Rope String Bracelets
Trendy Easter basket filler for teens. These adjustable bracelets are beachy and chic. Whether she is a VSCO girl or not, these bracelets will be her favorite accessories for this coming summer.
Keep hydrated and feel the positive energy this tumbler brings. 20 oz. capacity, pretty in pink. It is a fabulous addition to your teen's Easter basket.
You can also get her a bunny-themed gift this Easter. Your teen daughter may have outgrown plush toy but a small, fluffy bunny keychain like this will make her happy. It looks cute and feels soft to touch. She can use it to organize the keys or accessorize her bag.
5. Good Vibes Rainbow Tote Bag
Another good Easter gift for teenagers so that she can hit the beach with style. Pack all your sun lotion, beach towel, swimwear and more in this big capacity fabric tote.
6. Kodak Printomatic Instant Print Camera
Easter basket filled with a cool tech gadget in it is very much welcomed by teenagers. Kodak PRINTOMATIC Digital Instant Print Camera is this year's best Easter basket idea for teens. Good quality, affordable and fun to use. Just point, shoot and print rich colored photos with ease.
The small size of this camera makes it perfect to take on the go. The prints are adhesive-backed, so you can get creative and use the photos to decorate, just as you would with any sticker.
Lip balm is another good stuff to fill in your teen's Easter basket. eos lip balm is an excellent choice. Made from natural ingredients to moisturize her lips. They are packed in colorful pastel tubes with spring vibes.
Surprise your teen girl this Easter with this sunflower wallet. The sunflowers and sky blue color reminds us of a sunny spring day.
Unique school supplies is another Easter basket idea approved by teens. We love this set of four diamond pens. These pens are gorgeous and they glide on well. For her to write in style.
10. Stylish Swimsuit
Summer is coming soon. Help her to update her closet. You can pick a trendy swimwear for the fashion-conscious teens.
11. Cute Mug
11a. You Are Turtley Awesome Motivational Mug
Just because she is turtley awesome!
11b. Sparkle Like A Unicorn Mug
Feel the magic from this mug and sparkle like a unicorn.
12. Hair Chalk Set
A box of 12 temporary hair coloring pens to turn your hair into exciting, wild styles. No mess application, easy to clean. These hair chalks are highly pigmented and work with all hair colors. You will love the amazing colors.
For the teens with a busy schedule. This unique memo bracelet will help remind her of important tasks. Write it down, wear it on your wrist, and never forget the to-do list again!
14. The Success Principles for Teens
A good book is an inexpensive and practical Easter basket gift for teens. The Success Principles for Teens is a useful book for teens who want to be successful, whether his/ her goal is to become a better student or athlete, start a business, make millions of dollars, or simply find guidance and direction. It is written by the writer of the famed Chicken Soup for the Soul series, Jack Canfield, and a successful author and young entrepreneur, Kent Healy.
This book includes 23 of the most important success strategies used by thousands of exceptional young people throughout history. Work the principles in this book and it will help you get to where you want to be.
15. Pickle Bandages
Strips of pickle bandages that will become a big hit among the girls. Funny design, realistic color. It comes in handy when she has a small cut or blister.
16. GUESS Cheetah Heart Pendant Necklace
This beautiful necklace makes one of the best Easter gifts for daughter. Lovely heart shaped pendant with sparkly cheetah pattern design. It looks chic, sassy and stylish. Teen girls will definitely love it.
If she loves taking selfie, she will appreciate this clip on selfie ring light. Features 9 adjustable lighting effects to illuminate and make you look better in photos.
Rechargeable with USB, it fits for all kinds of phones, pads, and laptop.
This Easter, you can also get this set of three body mists for her. Unique lipstick bottle, travel size. Three different scents to suit her mood.
Swimsuit cover-up will be useful for any beach vacation. This tank top style cover-up looks fun and cool. She will definitely love it.
20. Rhinestone Flip Flops Beach Sandals
A pair of good-looking sandal that matches well with any summer outfit.
21. PyroPet Candles Hoppa Candle
A unique Easter basket idea with a twist. A charming little rabbit with a hidden surprise. Light the wick and it will show you its real identity.
22. Totally Taffy Pastel Gel Pens
Scented pens in six pastel colors. They write easily on black paper. Perfect for scrapbooking, journaling, arts and crafts.
23. essie Nail Polish Collection
Teenage girls love to have nail polishes in different colors. This set of nail polish collection by essie is a fantastic choice. Four chic shades with a preppy nautical vibe.
24. Tombow Dual Brush Pen Art Markers
Get flexible when working on your art projects. Many artistic girls love to use these vibrant water-based ink pens that combine fine bullet tips and versatile brush tips. Draw, write, mix and blend for a more artistic result.
25. Girls Inc. Presents: You're Amazing!: A No-Pressure Guide to Being Your Best Self
Another good book for teen girls this Easter. This is a fun-to-read guide to help her deal with the amount of pressure girls in her age endure. Packed with guidance from older teens, female role models, and activities from Girls Inc. This book covers topics like school and social life, crushes and dating, family, friends and more.
That concludes our list of 25 best Easter basket ideas for teens. Have a happy Easter!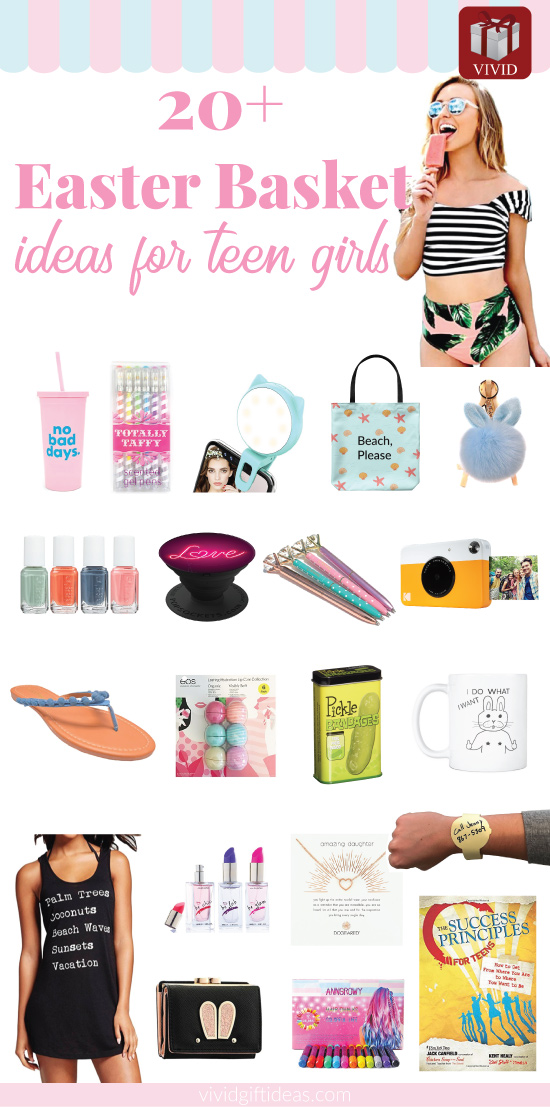 More Easter Basket Ideas for Teenagers:
Resources
Mason Jar Easter Basket @ Hello Little Home