October is an exciting month even for the working adults. We get to break away from our professional work attire at least once this month. If you are celebrating Halloween at the office, be creative, dress up in appropriate costume and bring some fun to the workplace.
Picking an appropriate Halloween costume for work can be tricky. You want to bring a little Halloween spirit into the office, but you don't want to take your outfit too far.
Forget about fake blood, sexy, and anything provocative. When it comes to dressing up for the Halloween party at the workplace, we want to play it safe and be subtle. That doesn't mean we are left with boring options.
See here for our list of unique work-appropriate Halloween costumes. We have brought together 31 clever dress up ideas for work. These costumes are easy to wear, fun, and completely safe for work. Read on to find out our favorite Halloween business attires below.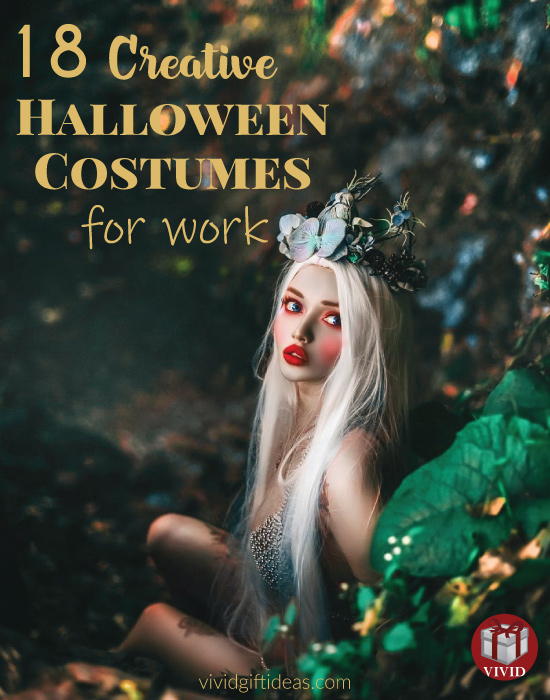 Best Work-Appropriate Halloween Costumes in 2022
Bring positive vibes to the office. Brighten up everybody's mood. Be the most cheerful lady at work this Halloween.
Feeling lucky to win the this year's costume contest at work? Get this Japanese lucky cat costume. It is easy to wear and the plushy fleece material will keep you warm all day.
If you are looking for non-sexy costumes suitable for the office environment, this bright-colored tracksuit is an excellent choice. This jogger style outfit is fun and it will make you stay comfortable throughout the long hours at work.
Funky costume is not your style? You don't have to sacrifice your fashion sense this October. Transform into a privileged girl from the upper social class in the 1920's. Wear this gorgeous dress embroidered with a sequin peacock pattern and dazzling beads. Stay fabulous even when you dress up for Halloween at work.
5. Fire Captain Costume for Women
Be a brave firefighter who is ready to storm into any challenging meeting. You look fearless and fully prepared to save the lives of your coworkers. This HR-approved costume looks simple but cool.
When you have to manage people and multiple tasks at work, you definitely feel like a professional nanny at work. This costume is perfect for the female boss who is good at solving all sorts of nonsense in the office.
Who doesn't love a sweet girl in the office? Another stress-free way to dress up for work on Halloween.
For those of you who are working remotely from home. Why not be a pineapple? Stand tall, wear a crown, and catch the attention of your bosses in the Zoom call meeting. This pineapple onesie is totally office-appropriate and it won't distract you while you work. Stay professional, work efficiently even on Halloween.
When you are a flamingo lover, you can't wait to dress up as your favorite animal. Let's flamingle in the office with this pretty pink flamingo dress. Don't forget to add a pair of tights if it is too short for you.
Another safe-for-work costume idea for you. Put on this stylish red button-front coverall to show off your raceway vibe. Vroom, vroom, vroom, there you go to finish your work fast and furious.
A foolproof, non-sexy Halloween costume for women. Just wear your favorite pair of jeans with this Wonder Woman costume shirt. It comes with a red cape and headpiece to make you feel like a superhero.
12. Cleopatra Costume for Women
Be a glam queen from the ancient Egyptian time. Draw your perfect winged eyeliner to feel more powerful and make heads turn.
13. Office-Appropriate Mermaid Dress
When you want to have some fun at work and don't want to get overboard. Wear this shiny mermaid skater dress. Features shimmering, beautiful fish scale design. This piece is totally appropriate for work.
14. Halloween Medical Assistant Outfit
For ultimate comfort, dress as a nurse for the day. Throw on this set of medical scrub made of soft fabric. It is also available in surgical green, white, grey, blue, and pink.
15. Royal Duchess Kate Middleton
If you are looking for a chic, professional-looking Halloween business attire. You can dress up as Kate Middleton. This elegant porcelain pattern dress is the perfect Halloween costume for boss lady. It looks like the one the Duchess wore when she visited Taj Mahal with Prince William.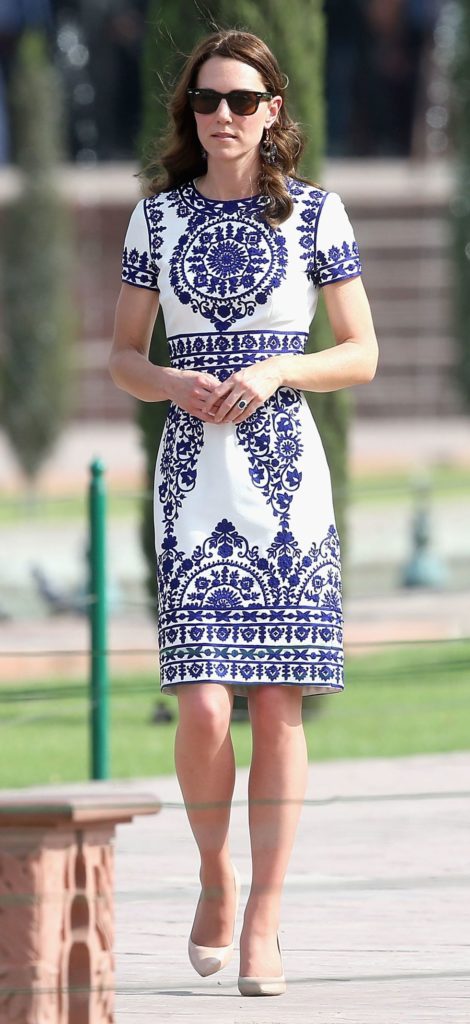 Ready-to-wear, work-friendly costume idea for Halloween. You don't have to do your hair, no special makeup needed. Just slip on this vibrant tie-dye pattern poncho, decorate your hair with the braided headband, and you will look as awesome as a 70s hippie.
17. Unicorn Costume for Adults
Unicorns are not just for the little girls. Rock your rainbow-color unicorn costume and have some magical moments.
Jack-o'-lantern is always a safe option for the workplace and this pumpkin costume is suitable for ladies of all ages, even for pregnant women. It is a pullover poncho that's easy to wear. You don't have to spend much time putting it on when you are rushing out to work in the morning.
2022 New Office-Appropriate Halloween Costumes for Work
Get into the spooky spirit whether you are working in the office or working from home. This skeleton jumpsuit is HR-approved and easy to wear.
20. Wizard Costume
It can be tricky to find the appropriate costume for office employees but not for the wizards. Wizards don't need to tone down their outfits. Their spellbinding outfits are ideal for celebrating Halloween at work.
Beer at work, anyone? It will make stressful work life more bearable.
Be a clown and bring fun to the office.
23. Pink Mermaid Costume Bodysuit 
When the mythical mermaid gets into serious business, they keep it professional and ditch their fancy shell bras.
Travel from the hit video game, Minecraft, into the real world. Fend off the mobs and all the other spooky creatures.
Show your team spirit at work. Play matchy-matchy with your co-workers. Get matching Halloween group costumes and dress up as a deck of poker cards with your team mates.
26. Avocado Onesies
Rock the same outfit with your work buddies. This avocado costume is comfortable to wear all day long and is definitely proper for work.
27. Big Gold Man
When you are gold, baby. Solid gold.
28. Smooth as Butter Halloween Costume
Stay subtle as a butter. It will make even the toughest task spreads as well as a butter.
29. Champagne Celebration Bottle
We know champagne is one of the best gifts to get for Thanksgiving. But for Halloween, is it a yes or no? We think it's definitely a YES! Pop a champagne and toast to the best day of the year where you can break away from your normal office-appropriate attire.
30. Star Wars Female Stormtrooper
For the Star Wars fans. Simply wear this costume and storm into the office.
31. Red Lobster Onesie Jumpsuit
It's normal for you to spend long hours staring at the computer. Your computer is your lobster, or maybe you are a lobster to your computer?
Why not sit at your desk all day while looking cute in your lobster suit.
That concludes our list of 31 creative Halloween costumes that are appropriate for work.
More Unique Halloween Costume Ideas: