Show appreciation to your staff, recognize their hard works, get them a good gift to boost their morale even when they are working remotely from their home. Employee Appreciation Day is always on the first Friday in March. Take this opportunity to thank your employees, praise your staff, and give rewards to your team workers. Although you can show your appreciation on any day of the year, whether it's after the completion of a project, or employee gifting at the end of the year holiday season. This special holiday on March deserves much attention.
If you are wondering what are the good inexpensive gifts to buy for staff, browse through out gift guide here to find out 23 best employee appreciation gifts on a budget. These awesome gift ideas are suitable for workers in various industries. They are small, cheap, and thoughtful. These ideas are also great for showing appreciation to remote employees.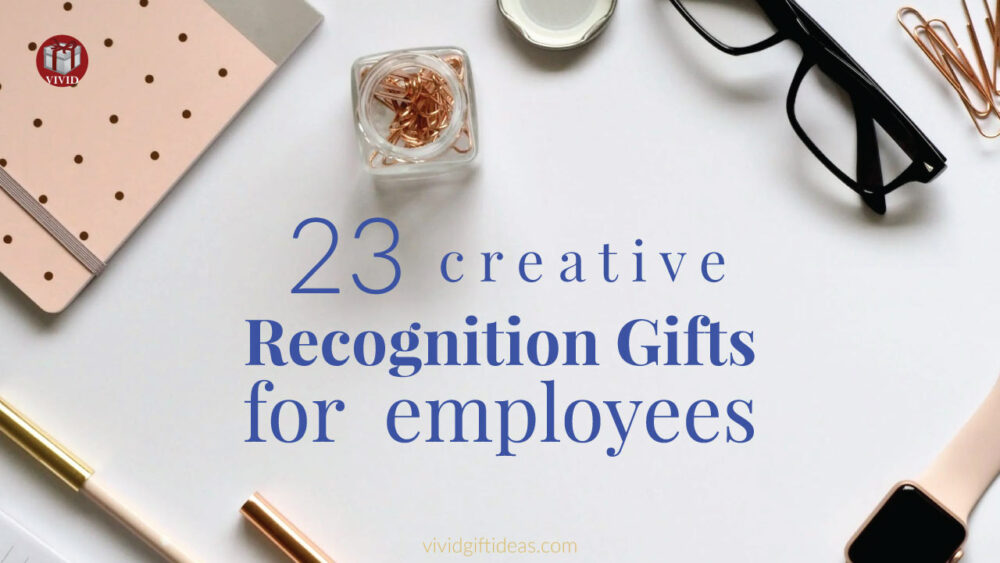 Employee Appreciation Gifts Your Staff Will Love
One of the most popular employee appreciation gifts of the year. Treat your employees to a cup of hot coffee everyday. Warm their coffee, warm their heart. Make your staff stay focused no matter where they work.
2. Thank You for The Amazing Job Notebook
Say thank you to your staff with this notebook. It has powerful motivational quote inside every page. 110 lined pages perfect for writing down ideas, to do lists, and note-taking. This is a wonderful small gift your staff can really use.
Give them this beautiful mug on Employee Appreciation Day. It is perfect to show gratitude to your team.
4. Employee Appreciation Gift Keychain
Enhance positive employee experience, get this small recognition gift that costs less than $10. Let your team members know how good they are, make them feel valued, tell them they are a key part of your team with this keychain.
Give this sassy wine glass to your employees. Help them to unwind and relax after a long day of work. It makes one of the best gifts for employees that's fun and practical.
6. Thank You Pencil Lookalike Pens
Another inexpensive gift to show appreciation to employees. Each of these pens has different gratitude quote to boost morale.
7. Hearth & Haven LED Cinema Light Box
Something fun to decorate the room. This retro Hollywood style cinema light box lets you arrange your own message for daily inspiration.
Thank you cards are not dead in this digital world. They are cheap but meaningful. Get this pack of cool designed cards and fill them with a heartfelt message. Writing your own message to give positive reinforcement is one of the best employee appreciation ideas.
9. You Are Awesome Rainbow Tote Bag
Pack a whole lot of recognition into this multipurpose tote bag. Your staff can use them as a lunch bag, commute bag, shopper bag, or book bag.
(You staff will also like these cheerful rainbow gifts.)
10. Whimsical Bear Eyeglasses Holder 
Because their glasses need a proper place to stay.
Add a sense of serenity to their workspace with this natural moss garden. They are tough little plants that requires no watering nor maintenance. Make your office looks fresher. It will improve both your mood and work performance.
(Related: 23 Best Zen Office Decor Ideas For A Peaceful Mind)
12. TOZO T6 True Wireless Earbuds
This year's most popular tech gifts for employees — a pair of wireless earbuds with advanced Bluetooth 5.0 technology. Clear sound, waterproof, fast charging. Also available in black, white, sky blue, pink, and champagne.
13. Motivational Tie Dye File Folder Set
Help them to restock on office supplies. Ordinary office supplies is meh. Pick the ones with awesome design like these colorful tie dye pattern folders. They will make their desk more exciting.
14. Get Shit Done Daily Planner Tear Off Pad
When you want your workers to be more productive, help them to stay organized. This tear off pad has 50 undated planning sheets to help you plan your daily schedule, track your to-do's and daily achievements.
15. Daily Flip Calendar with Inspirational Quotes
If you are looking for something to motivate them, this beautiful desk calendar will do the job. The thoughtfully curated inspirational quotes are uplifting and they will improve the well-being of your team. This mini desk calendar is also undated so it can be used at any time of the year.
If your employees spend a lot of their time working from home, get them something to improve their home office environment. Features three light colors and 11 levels of brightness. This lamp has a flexible neck and a solid clamp that you can clip on to desk or headboard.
17. Motivational Quotes Ballpoint Pen Set
These pretty pastel pens are great small gift every boss can afford. They write smoothly and each of them has positive message to inspire your employees every day.
18. SHASHIBO – The Shape Shifting Box
Awesome fidget toy to calm your mind when you feel struggled at work. This is a mysterious magnetic puzzle box that can transforms into over 70 shapes. Simply open the cube, twist and shift it to create multiple shapes.
19. Sweet Water Decor Thank You Candle
Make their room smells heavenly just because you appreciate them.
When your staff love coffee so much but they can't have free coffee from the break room. Send this affordable coffee maker to their home. Now, they can enjoy their favorite coffee while working from home.
A stress-relief office decoration to make your workspace more peaceful. It feels good to watch the sand and water flows slowly.
Take good care of your employees. Healthy staff is an important part of a strong team. This fitness roller is good for increase body flexibility, improve workout performance, and treating muscle pain.
23. Gift Card
People love gift card. Whether it is Employee Appreciation Day, their birthday, Christmas, or any day you feel like gifting your employees, gift card allows them to have the freedom to buy whatever they want.
This concludes our list of most popular employee appreciation gift ideas. Thanks for reading.
More Creative Gifts for Employees/ Co-workers: