Hey there, are you preparing back to school gifts for teachers? Need ideas on what to get your child's teacher at the beginning of school year? If you are looking for nice and affordable back to school gift ideas, read here for a list of 7 teacher gifts all under $15. These items are cute-looking and functional, your teachers will surely appreciate it.
Scroll down to discover now!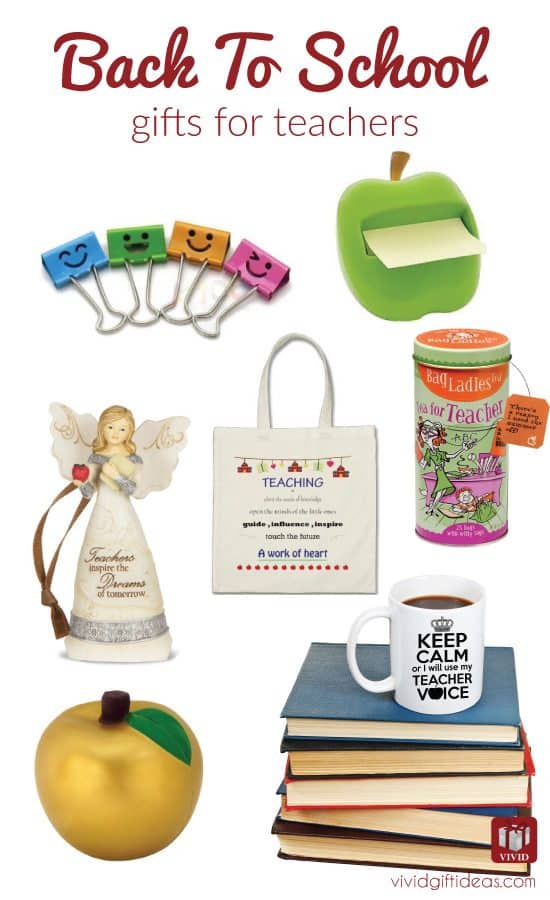 Cheap Back to School Supplies for Teachers
Let's start the list of Back to School Gifts for Teacher with this cute teacher mug which is added with sense of humor. Simple black and white design, hilarious wording. It says "Keep Calm Or I Will Use My Teacher Voice".
This mug has a big capacity. It is great for morning coffee/ tea.
2. Teaching Is A Work of Heart Bag
Unique canvas tote bag suitable for teachers. Fun design of apples, school, books, hearts and more. This bag is durable and roomy. It fits textbooks, documents and miscellaneous teaching supplies.
It reads "Teaching is – Plant the seeds of knowledge, Open the minds of the little ones, Guide, Influence, Inspire, Touch the future, A work of heart."
Price under $15.
3. Apple Post-It Note Dispenser
School supplies are stuff that teachers really want. We recommend this apple shaped sticky notes dispenser. It is solid, sturdy and functional. Easy one-hand dispensing and refillable. This green apple looks charming sitting on working desk.
Teachers will also appreciate this box of binder clips. Made of metal, 40 assorted smiley faces. They are colorful and adorable. A great inexpensive back to school gift for teachers.
Price below $5
Teachers are like angel; they open our mind, give us guidance and inspirations to achieve our dreams. This beautiful angel figurine makes a wonderful teacher gift. It is well crafted with pewter detailing and beautiful woodgrain finish.
She is holding an apple and a book. The message painted "Teachers inspire the dreams of tomorrow".
A little golden apple to take stress away. Soft and squeezable. This apple also makes a nice decoration on teacher's desk.
Food like cookies, chocolate and candies also makes a good back to school gift for teachers. She will appreciate this delicious English Breakfast tea. 25 teabags that comes in attractive packaging. The tea tastes good and it has rich aroma that is uplifting.
Each teabag is tagged with thoughtful quotes. Your teacher will definitely enjoy the tea and the lovely quotes.
That's the list of our list of Back to School Gifts for Teachers. Thanks for reading!
Follow us on Pinterest!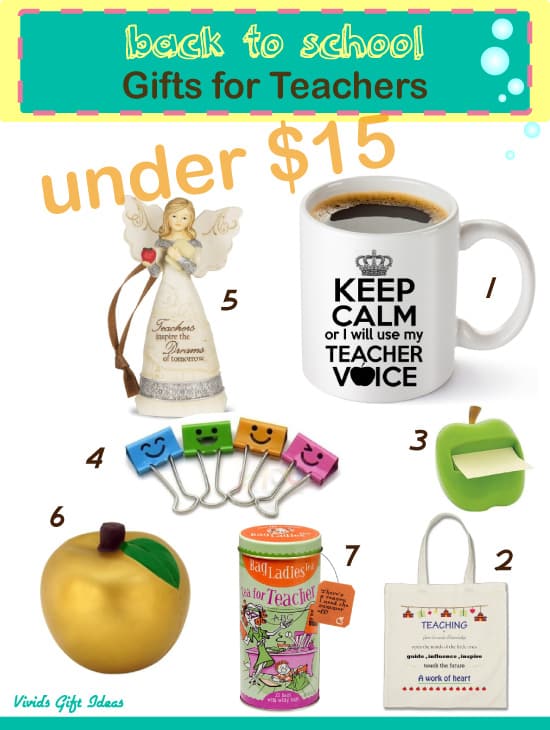 Back-to-School Ideas