Your parents said "I do" to each other on this very day many years ago and they still say "we do" to now. Your parents' anniversary day is worth celebrating because of their strong bond to each other. Without them, you wouldn't be here. If your mom and dad's wedding anniversary day is coming soon, it's time to look for a special anniversary gift to celebrate with your parents. We have rounded up our favorites for anniversary gifts loved by both mother and father. Featuring twenty five unique anniversary gifts to surprise your parents. Read now and get some pointers to buying what your parents really want. We bet these thoughtful and practical ideas will touch their hearts.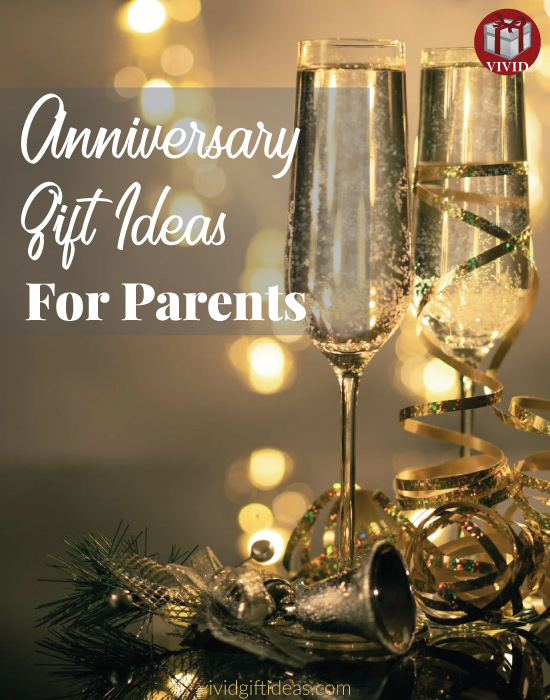 Surprise Anniversary Gifts for Mom & Dad
1. Customized Couple Art Painting
Be sure to get a thoughtful gift to celebrate your parents' wedding anniversary. This is the day where they took their vows years ago. Remind them of the happiest day in their life by recreating the wedding scene using their current photo. Surprise your parents with their latest "wedding photo" hand-painted by the artists from Paint Your Life.
2. Bunny Couple Wedding Ring Holder
This adorable bunny couple ring holder is one of the best anniversary gifts for parents. They are made of ceramic and are beautifully crafted with a loving expression. This anniversary gift is inexpensive, sturdy and functional. They will be loved by both of your mom and dad.
(If your parents love bunnies, don't forget to check out on our gift guide for bunny lovers.)
3. Happy Anniversary Couples Game
Surprise your parents with a fun card game on their anniversary day. Mom and dad have been together for a long long time. Get them this game to spark some joys for the old couples. It is easy to play, fun, and inspiring. 110 insightful questions to keep communication alive, share wonderful memories, and build deeper emotional bond.
Give them a personalized anniversary gift in the form of their own hand statue. It comes with a complete hand molding kit and step-by-step instructions booklet. Create a special sculpture that symbolizes their everlasting love.
5. Our Family Collage Photo Frame
Family tree picture frame makes a good anniversary gift for parents from kids. This metal photo frame is perfect for displaying at living hall. It features a tree and birds design with 8 openings.
To make it a more meaningful gift, you can insert memorable photos of your parents, siblings, family pet and you into the frame. We are sure your parents gonna love it.
6. Elephants in Love Sculpture
This set of elephant sculpture is perfect to celebrate the long-lasting love between your parents. They raise their trunks to form a heart shape, symbolizing love, and luck.
(MORE: 32 Unique Gifts for Elephant Lovers in Your Life)
7. Globe Whiskey Decanter Gift Set
Be sure to get a unique anniversary gift to surprise your parents. This globe-shaped decanter looks really nice on the bar counter. It is artfully handcrafted and hand-blown with unique details. If you look into the globe, you can find an antique ship inside.
This decanter has a large capacity to hold the contents of a standard wine bottle. It comes with four elegant bar glasses.
Warm their hearts and warm their house. Present this pretty moonlight shadows lamp to your parents. Dimmable to suit your mood, this lamp creates a romantic atmosphere to any room.
9. A Vacation
A relaxing vacation for two is the most-wanted surprise anniversary gifts for parents. To celebrate their special day, you can also pay for a trip to the destination of their choice.
(MORE: 16 Best Gifts for Frequent Travelers)
A pair of matching rings that form a heart when putting side by side. One for dad and one for mom. They look stylish and elegant on both men and women.
These rings are made of stainless steel, they are beautifully engraved with the word "Love".
11. True Love Bond of Marriage Statuettes Art
Another gorgeous decorative piece to celebrate their love and affection for one another.
12. Home Sweet Home Engraved Cutting Board
Because of their strong relationship, they give a you supportive home full of love.
13. HP Sprocket Portable Photo Printer
You can also help them to upgrade their tech gadget. Your folks will appreciate a photo printer that prints out photos directly from the smartphone. HP Sprocket is small and easy to use. Users can edit the photos with emoji, text, border, and more before printing.
14. Zyllion Shiatsu Back and Neck Massager
A thoughtful gift for the elderly moms and dads. This massage pillow with powerful kneading nodes and advanced heating function relaxes the muscle and soothe body pain.
15. Our Wedding Anniversary Memory Book
A good book to record memories of wedding anniversaries for 50 years. This book features pretty watercolors, calligraphy, and slots to keep the photo. An excellent keepsake book to jot down special moments that can last for a lifetime.
This lovely figurine hand-carved by artist Susan Lordi makes a meaningful anniversary gift for parents. It depicts everlasting love and a strong bond between a couple. It is finely handcrafted with the highest level of detail, it looks flawless from every angle.
17. Mr Right and Mrs Always Right Wine Glass
For people who love wine. Let them enjoy their favorite wine with these funny glasses.
18. Food
Treat your mom and dad with something delicious on their anniversary day. Bring them out for a fancy dinner or stock up their kitchen with gourmet chocolate, fine tea or coffee.
You can also get this cute gnome for your parents' anniversary. He is having a Zen moment with two magical orbs on his palms. This gnome statue is made of resin and powered by solar. It will light up at night and make the garden looks whimsical.
20. The Greatest Parents Wood Plaque
Express your love to mom and dad with this sentimental poem. It is well worded, meaningful, and truly emotional. A thoughtful anniversary gift for parents.
An old-school typewriter great for entertaining the guests. A set of four coasters that look unique and cute.
22. Matching Couple Shirts
A set of matching T-shirts is another good idea for the lovebirds.
Have a relaxing foot spa session at home with this massage tub. The vibration, full bubble action, and adjustable heat features will soothe your feet.
An innovative home appliance that combines a speaker with a light. It gives powerful sound and a warm glow to the surrounding. The light is dimmable and the wireless speaker is built with advanced Bluetooth 4.0 technology.
25. Green Plant
A practical anniversary gift loved by parents in lockdown — decorate the room with a small green plant. It makes the room looks greener and livelier. Your parents will definitely love the positive energy a live plant brings.
26. Gift Card
Gift cards are the most practical gift for parents who are hard to buy for. This Amazon gift card in fancy gift box is perfect for your mom and dad's anniversary.
That concludes our list of 25 unique anniversary gifts for parents. Thanks for reading.
Get more anniversary gift ideas on Pinterest!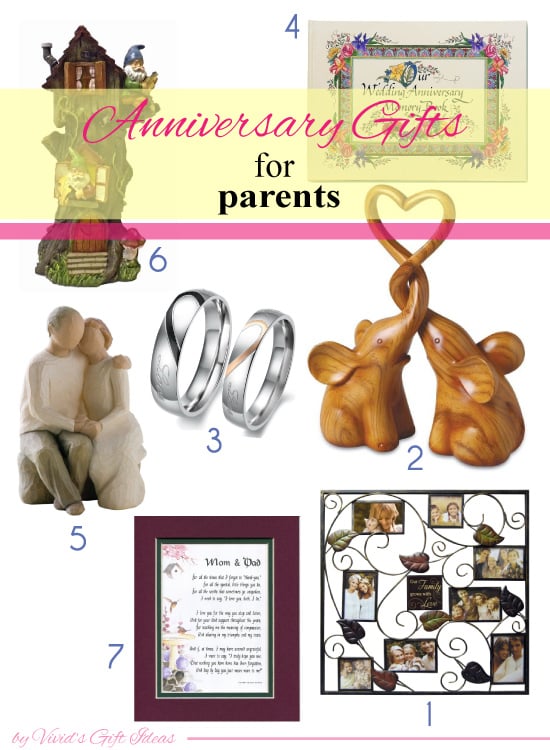 More Gift Ideas for Parents:
Related Anniversary Gifts: