We are here to give some inspiration on what to get for dad this holiday (or his birthday, and Father's Day). Dads may seem tricky to shop for. He never tells you about his wishlist, dad seems to own everything, and your daddy probably even told you he wants nothing. No matter what the situation is, you can always show him your love by getting him a meaningful gift.
Sentimental Gifts Your Dad Will Love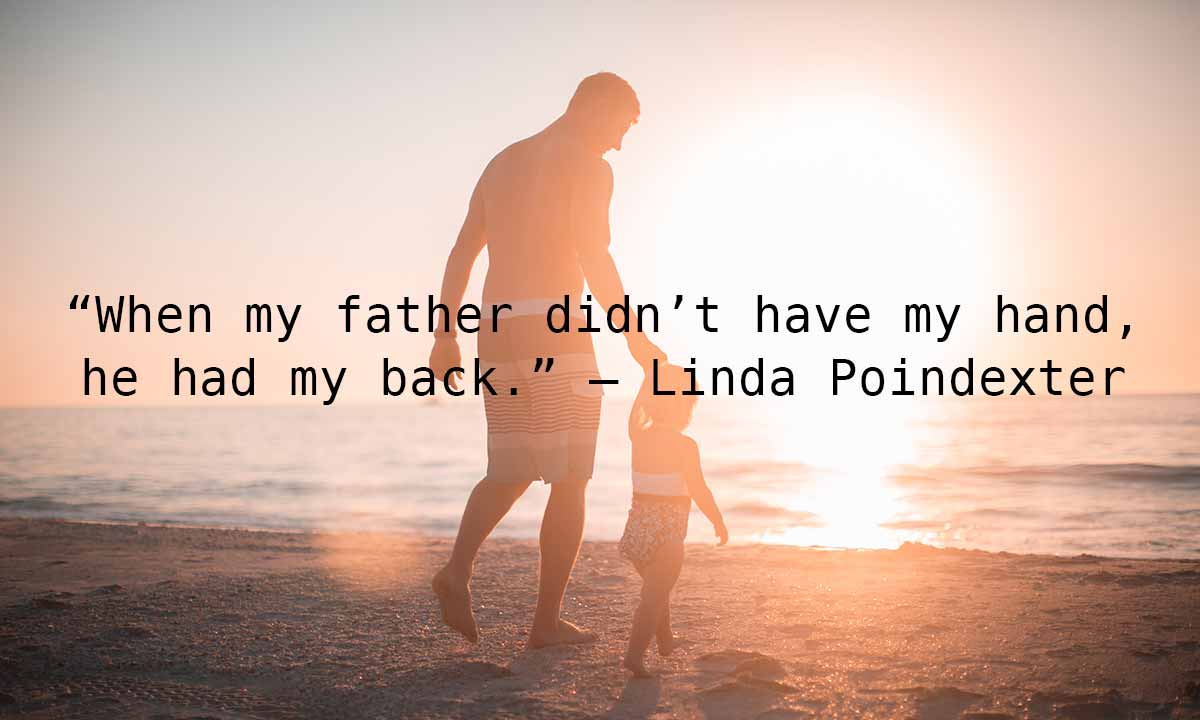 Here we have brought together more than 20 sentimental gifts for dad. These thoughtful ideas are going to melt his heart. Check them out now.
1. Best Father of the Year Mug
Make your dad smile this holiday. Let him know he is the best dad you could ever ask for.
Give him a sentimental gift with a personal touch. Create a keepsake journal that means a lot to your dad. Take your time and write down your memories, thoughts, and everything that your dad means to you. We guarantee this will be the best gift he ever received.
This is the sweetest little gift for dad from daughter.
4. Dad, My Hero Engraved Wooden Watch
A good-looking watch to the superhero in your life. When your dad wears this watch, he will be reminded of how much you love him.
5. Wireless Fast Charger w/ Mug Warmer
A thoughtful gadget for modern men. Give dad the juices that he needs to fuel up his day. 2-in-1 charging pad that charges phone quick while keeping his coffee warm.
If he is the guy who has jetsetting lifestyle, this on-flight cocktail kit will surely give him an enjoyable flight.
Make him laugh with this statement tee. It is perfect for your best farter ever, I meant your best father.
(If you want to get a funny gift to make dad LOL, check out these quirky Father's Day gifts)
8. Dad Jokes: Terribly Good Dad Jokes
Knock knock, oh pun the door! Dad, I'm here to deliver the book you needed most.
Something practical for men. Keep him warm and cozy all winter long.
10. Distressed Picture Frame for Dad
He will love to have a nice picture of you in his office.
11. Agate Coasters
Because these natural agate coasters look wonderful on any table.
12. Royal Decanters Sailing Ship Set
If your dad loves to have some whiskey to unwind after a long day, this sailing ship will set him free.
This sentimental decoration is perfect for his office or man cave.
A cool decoration for men. This rotating globe is powered by ambiance light. No cords or batteries needed. Just turn on your room's light to see it move.
15. Insulated Can Cooler for beer-loving dad
Up his drinking game to the whole new shimmery level. Even if your dad has already owned everything, he might not has this glamorous can cooler. Its double-walled design keeps his beer icy-cold till the last sip.
16. Dad Card Holder Bifold Wallet
An awesome gift for dad from son. This is not a boring, ordinary wallet. This gorgeous wallet fits everything that dad needs in a minimalist form. Soft leather, great craftsmanship. What we love most is the special message to dad.
A good-quality leather bag will always be on dad's wish list. We reckon that his old briefcase could use an upgrade. He will love this stylish piece made with rich Colombian leather.
18. Facial Cleansing Device For Him
This innovative skincare device is something dad would never ask for but would love to own. The high-frequency sonic pulses massage the facial muscles, exfoliate & deep clean the skin, and at the same time, boosts blood circulation to restore youthful-looking skin.
19. Drink Like A Boss, Fart Like A King Coffee Mug
For the sir farts-a-lot at your home. You are not sure how but he is really strong at leaking "forceful" gas. And yes, this mug will definitely make him go LOL.
(If you are looking for something to make him burst out laughing, here are 9 funny gifts for dad)
A small and meaningful Father's Day gift. So that he can place it on his desk or in the pocket. This rock is finely polished and engraved with a heartfelt message.
A bamboo cutting board engraved with a beautiful poem for your dad. It is well worded to show your pop how much you love him.
More Gifts for Dad
Check out all our dad gift ideas articles.
Follow our Gifts for Dad board @ Pinterest.