What's the best birthday gift ideas for women turning 30 years old? Let's celebrate her big 3-0 with some special 30th birthday gift ideas she'll love. We have brought together an awesome list of 30th birthday gifts to welcome her to the 30s. Whether she is your daughter, sister, best friend, wife, or girlfriend, these amazing gifts are the perfect gift that she will love.
Unique 30th Birthday Gifts
A collection of unique birthday gifts perfect for a woman's 30th birthday.
Funny Birthday Gifts For Her Big 30
Let's welcome her to real adulthood, give her a fun gift to make sure she starts her 30s right.
1. 30 and Nastier Birthday Mug
As she grows older, she gets nastier. Yes, this is the right coffee mug to celebrate her 30th birthday. Check out our funny mug collection for more sassy mug gifts like this.
2. Happy 30th Birthday Margarita Necklace
Give her a margarita. Because margarita rhymes with thirty. Looking for more meaningful gifts like this? Be sure to check out these awesome sentimental best friend gifts.
There is no shame in getting old. With thirty years of living experience as a human, she can now proudly declare that she is 30!
30th Birthday Gifts for Wife
These wonderful wife gifts are perfect for your wife who is turning 30.
4. ALOV Double Hearts Necklace
This is a charming double-heart necklace which carries a romantic message. The two interlocking hearts design symbolizes the love between husband and wife – a strong bond that holds your hearts together.
5. Philosophy Happy Birthday Gift Set
A delicious duo consisting of vanilla birthday cake and sweet creamy frosting for your beloved wife. Let her enjoy the creamy softness from head to toe anytime, day or night.
6. Kate Spade New York Park Row
A smart alternative to fresh flowers on her 30th birthday. Give her this beautiful bouquet that will not wilt — a stylish watch by Kate Spade that reminds us of a bunch of flowers blooming in the spring.
7. S'well Geode Rose Traveler Bottle
A fancy stainless steel tumbler to keep you hydrated when you are on the go. It is well-contoured to fit in your hand and it has a wide mouth design for easy-stirring a cup of coffee or adding ice cubes to your favorite beverage.
8. EaseGave Structured Briefcase Bag
A chic laptop bag that looks professional for work. It is crafted in charming lilac Saffiano grained eco-leather with a minimalistic shape and multiple pockets ideal for storing all of your business essentials.
9. Richie House Plushy Bathrobe 
With animal ears design, this robe will make your wife look super cute. Is your wife a cat lover? She'll absolutely adore these cute cat hoodies with cat ears.
30th Birthday Gifts for Daughter
Fabulous gifts for your girl's fabulous 30th birthday.
A beautiful floral pattern travel bag from Vera Bradley. Perfect for her who is a frequent traveler. Vera Bradley stationery are really cool too.
11. Aromascape Hooray it's Your Day Scented Candle
Because it's her 30th birthday!
12. Cast Iron Teapot
Your daughter deserves a refined teapot for her home.
She will love this bracelet with an elegant design and three sparkling diamonds that symbolize 30 years old. These matching bracelets are perfect for mom and daughter who are like best friends.
14. You're Only Old Once!: A Book for Obsolete Children
A cheap and meaningful 30th birthday gift — a classic book for the "old children". Dr. Seuss's fun rhymes and humorous illustrations are delighting. Your obsolete child will surely enjoy reading this.
15. Majestic Pure Matcha Green Tea Body Scrub
Matcha is full of antioxidant. This tub of matcha scrub is filled with matcha, moisturizing minerals, and beneficial all natural ingredients. It leaves your skin really soft and smooth.
16. Peonies: Beautiful Varieties for Home & Garden
This lovely coffee table book is filled with stunning photos and informative floral gardening guide. It is a great gift for a gardener, floral enthusiast, and anyone who appreciates the romance of the majestic peony.
30th Birthday Gifts for Best Friend
Impress your BFF with some of these best friend gifts.
A cute bracelet to commemorate your best friend's "achievement" – hitting the big 30 in life. This bracelet features 30 dainty 14K gold-dipped beads.
18. Par Avion Tea Twilight Blend Glitter Tea
Help her relax better with this delicious tea hand-blended with calming chamomile and glittery silver sugar flakes.
19. Agate Coaster
Because we adore these charming pink coasters.
20. Birthday Cake BUBBLE Bath Bomb
A birthday cake that is non-fattening and good for your skin.
21. Lilly Pulitzer Seashell Luggage Tag
This gorgeous leatherette seashell luggage tag makes a nice gift for the jet-setter.
30th Birthday Gifts for Sister
Make your 30 years old sister happy on her special day.
22. Loungefly Disney Minnie Bow Wallet
Because your sister is never too old for a Minnie-themed wallet.
23. S.Leaf Cat on Moon Earrings
For the cat ladies, you can get her some cute cat accessories.
24. Vera Bradley Superbloom Ballpoint Pen
This is a very pretty pen covered in a colorful, bold floral print.
25. NewMe Fitness Instructional Yoga Mat
Make sure your sister stay healthy. Send her to a special yoga class, without the pricey lessons.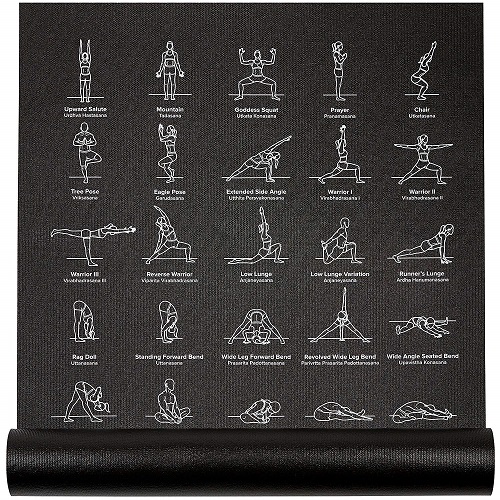 30th Birthday Gift Ideas for Girlfriend
Let's check out what are the best gifts for your girlfriend who is turning 30.
26. Happy Birthday Engraved Rock
A meaningful keepsake for your birthday girl. A cool way to express your love to her.
27. Message in a Bottle Birthstone Necklace
A piece of unique birthstone jewelry for her. It comes with a scroll with insight into the meaning of her specific birthstone and an inspirational message.
28. Greadio Retro Speaker Radio
Add a piece of vintage-looking gadget to her room. It combines FM radio with modern wireless Bluetooth speaker.
Send this adorable little chubby tabby cat to party with your girlfriend. Make a wish and celebrate!
30. Money
If you don't want to risk buying stuff that she doesn't like, money is the most practical 30th birthday gift for her.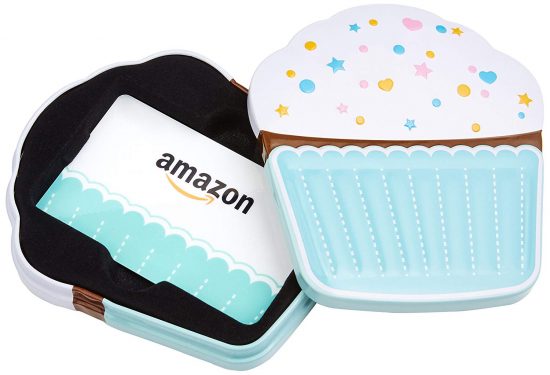 That concludes our list of best 30th birthday gifts for women. Thanks for reading.
Follow us on Pinterest to see more interesting birthday gift ideas.
30th Birthday Gift Guides