Finding the perfect gift for your bae can be tough. He is not just anybody, he is a special guy to you. On this special occasion (whether it's his birthday, Christmas, your anniversary, or Valentine's Day), you want to find a special gift to show him how much you care. If you are looking for something sweet to surprise your boyfriend, here's a list that we have pulled together. These gifts are filled with loving thoughts and romantic sentiment. We are sure it is going to melt his heart.
So what is a good sentimental gift? And what are some sentimental gift ideas that a guy (i.e. your boyfriend) will love? Find out from this list below.
Sentimental Gifts for Boyfriend
1. Willow Tree Together Musical Figure
Celebrate your love with this beautiful figurine. It is finely crafted to depict the deep connection between true partners in life. This figurine dances to "Dreams of Love".
This classy timepiece has two functions: (i) it tells the time in style, (ii) it tells your true feelings to your S.O.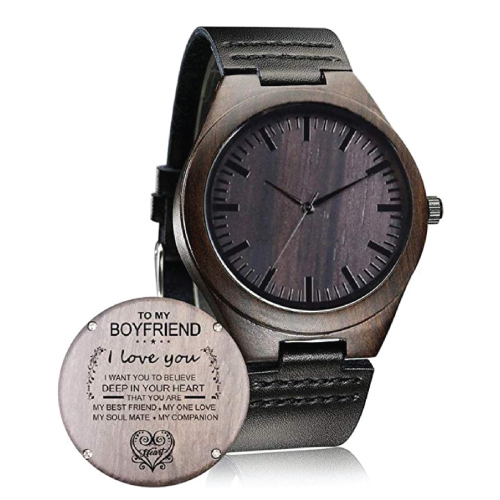 For someone you love. Because the amount of love you give to each other is equally great. Check out this keychain collection for more matching keychains like this.
4. Best Boyfriend of the Year Mug
Do we see a lucky girl who has the best boyfriend of the year? Yes, it's you!
5. Love Sentiment Keepsake Wallet Inserts
Let your bae carries your love everywhere he goes. This romantic love note fits in men's wallet.
6. Every Love Story is Beautiful Wooden Box Sign
Here's a cute decoration piece your boyfriend will definitely love.
7. 52 Simple Reasons Why I Love You
Add your personal touch, create a heartfelt gift. This journal is filled with over 50 "this is why I love you" prompts designed for you to fill out your thoughts. Be silly, sweet, cheesy, or saucy. Make your gift extra special by filling it with a lot of love.
8. I Love You More Than You Love Beer Bottle Opener 
You don't have to break a bank when you are looking for unique Christmas gifts for your boyfriend. This bottle opener keychain is perfect for the guys who love beer. It is sturdy and functional.
9. To My Boyfriend Card Holder Wallet
A stylish leather wallet for men. Features a slim, minimalist design to let him carry his cards and cash without extra bulkiness. This wallet is beautifully engraved with a love message for your boyfriend.
10. LAVUMO His Hers Couple Bracelets
This pair of matching bracelets is perfect for couples who are madly in love. Because you love each other so much that you can't tell who loves who more.
11. Lucky to Be in Love Romantic Gift Picture Frame
If you are in a long-distance relationship, sending him a memorable picture works great. Pick a lovely frame like this to let him know how you look forward to experiencing life with him.
12. You Are My Rock Keepsake Rock
This rock is engraved with a meaningful message to express how much he means to you. It is a thoughtful gift for celebrating the anniversary.
13. Our Bucket List
You love him, and you want to spend the rest of your life doing things together. Get this journal to plan your adventures together. Write down the stuff you want to do, record the ideas, and fill in the memories when you have completed the goal.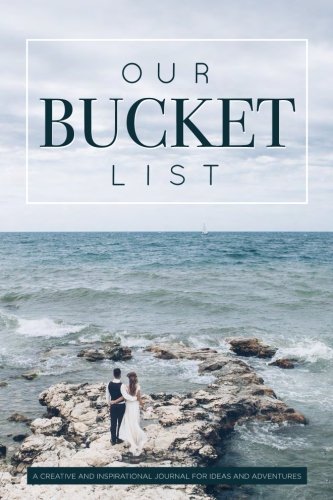 14. KindNotes Love Messages Gift Jar 
Put pen to paper and create a meaningful DIY gift for your boyfriend. Write 31 love letters and store them in the keepsake glass jar. He can pick them out to read every time he needs a little cheering up. A sentimental gift to keep warming his heart.
When you are his queen, and he is your king. You want to dress in a matchy-matchy style.
Sentimental Holiday Gifts for Boyfriend
Romantic Gifts for Him on Valentine's Day
Remember to save and share this pin on Pinterest!