Hi girls, read here for inspirations on what to dress up for your Halloween party. Here is a list of 18 coolest and cutest Halloween costumes for teenage girls. These costumes are unique, stylish and not too revealing. They are the appropriate outfits for teens to create an awesome look for Halloween.
Make your Halloween special, scroll down to discover best teen's costume ideas now!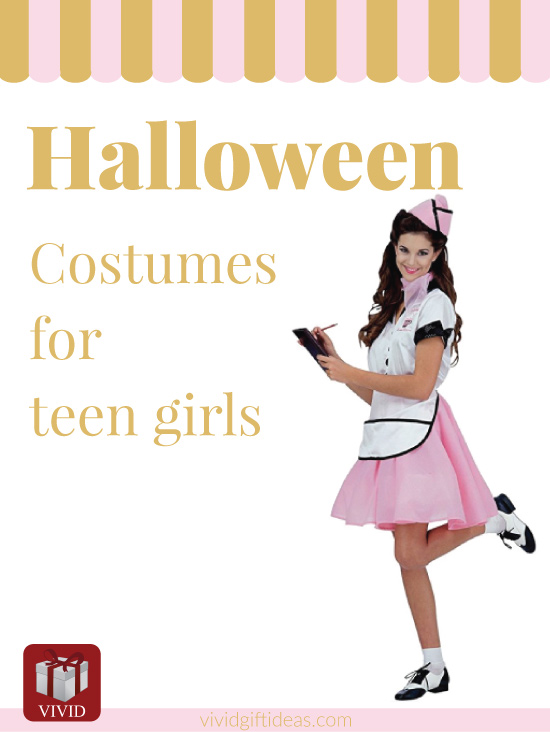 Love magical creatures like pegasus and unicorn? Be the Rainbow Dash from My Little Pony. The tutu dress, blue wings, rainbow wig, and tail will definitely make you look super cute.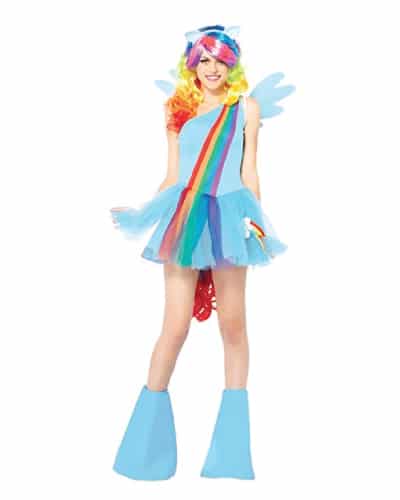 If you prefer something simple, you can dress up like a nerd in this groovy grape dress. Bright colors, easy to wear. It comes with a pair of nerdy glasses. One of the best Halloween costumes for teens.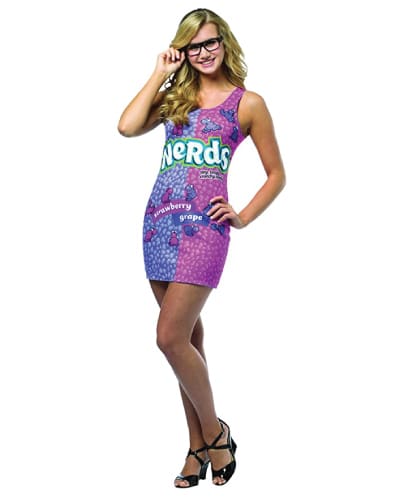 Mermaid of the modern day. Features crop top with purple shells,  green metallic leggings with black scale design, and a pair of retro glasses. Unique and hip costume loved by girls.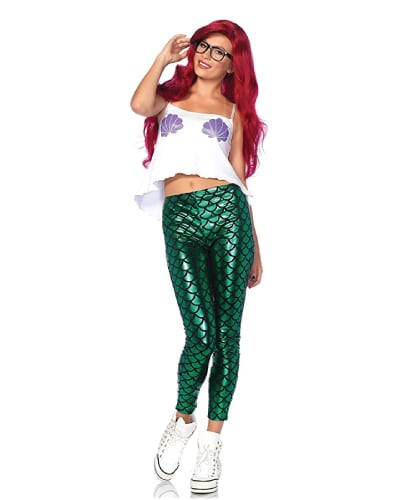 A retro costume that looks pretty and sweet. Waitress from the 1950's malt shop. Perfect for the girly girls.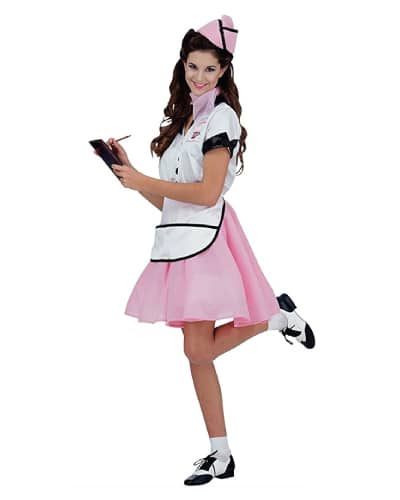 Cool costume with awesome steampunk and skeleton designs. Features a mini dress with tulle skirt and puffy sleeves, black tights with skeletons and gears details, top hat with a rose, and a pair of brown mitts with buckles.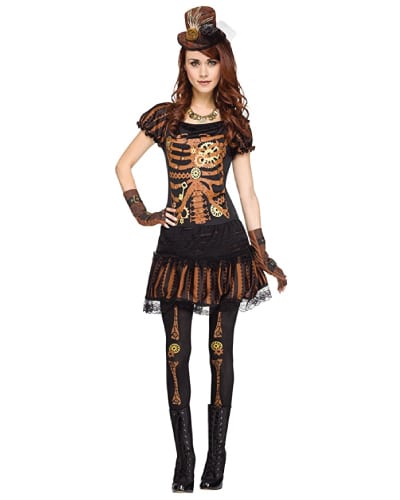 6.   Pirate Queen
Swab the deck, ya bilge rat! Be the powerful and gorgeous pirate queen. Take command of the ship and set sail to conquer the seas.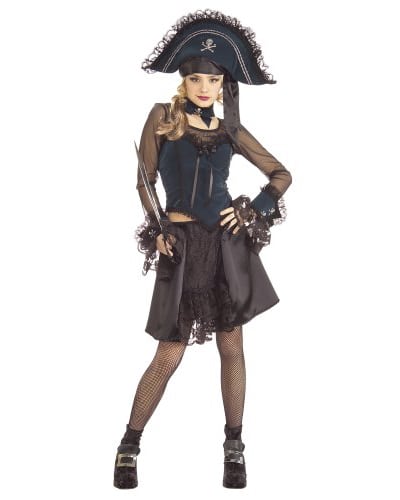 7.   Army Cadet 
Girls look cute in this army cadet uniform. The unique camouflage dress and hat fit well on teenagers.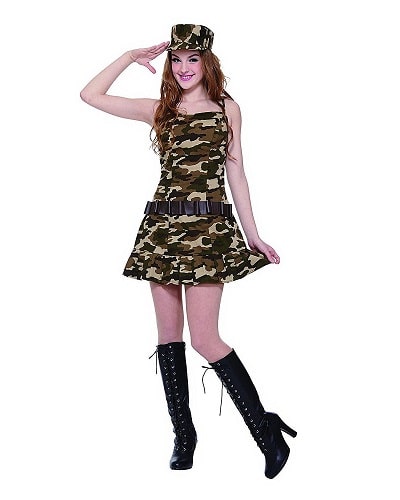 Baseball cutie from the 90's TV film, A League of Their Own. Show your girl power and play like a pro. Strong, sporty, youthful. A good-looking, old fashioned, non-sexy costume perfect for teenage girls.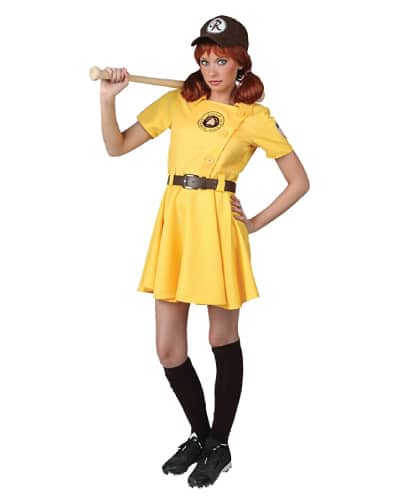 9.   Tootsie Roll Teardrop Dress
How about becoming a candy this Halloween? It is easy to wear and looks darling on teen girls. Dress up with your friends and become a pack of Tootsie Roll.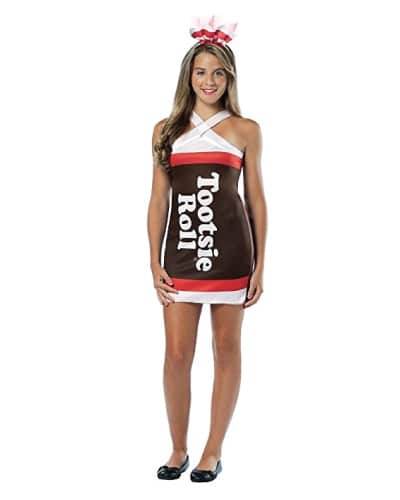 10.   Nyan Cat Rainbow Tail Costume
Walk down the street in this Nyan Cat costume and leave behind a trail of the rainbow. It is soft, snuggly and warm. You will definitely love it!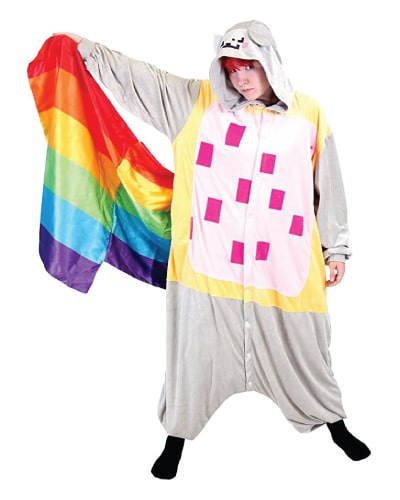 11.   Minnie Mouse 
Classic Minnie Mouse costume is one of the best Halloween costumes for teens. Red dress with white polka dots, black belt with sequin bow, and a pair of mouse ears. It surely is adorable.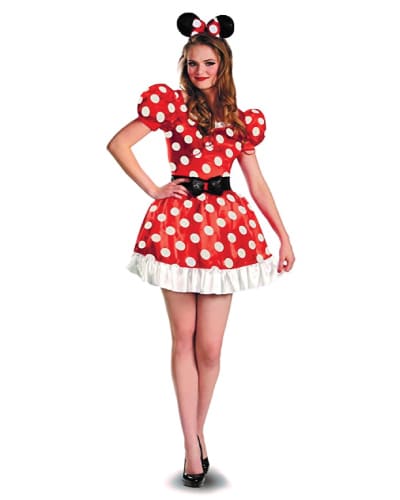 12.   Glee Cheerleader 
From the popular Glee TV show, the cheerleader of The Cheerios cheerleading squad is here to show off her skills and stunts. Chant, dance, jump, tumble. She can do a lot of tricks to cheer your spirit!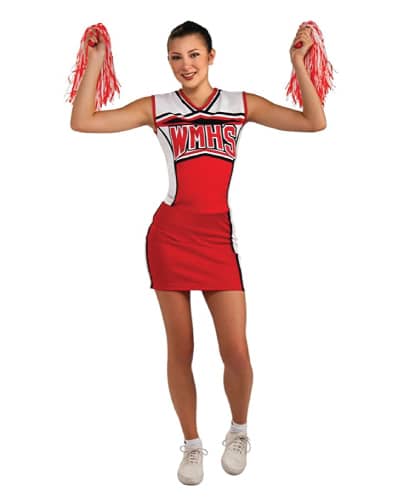 Transform into your favorite superhero, show your strength and fight against the villains this Halloween. This Wonder Woman dress is fun and playful, it comes with a detachable cape.
Also available: Supergirl, Batgirl, and Robin.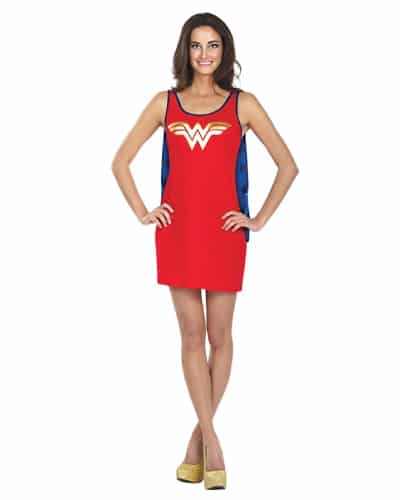 14.   Caribbean Zombie Pirate Girl 
This zombie pirate is doomed to an eternal life sailing the seven seas in search of souls to take. Her corset style dress has turned gray and torn, her neck is chained, and she is forever enslaved on the zombie ship. She looks ashy and ghastly. You better run when you see her at night.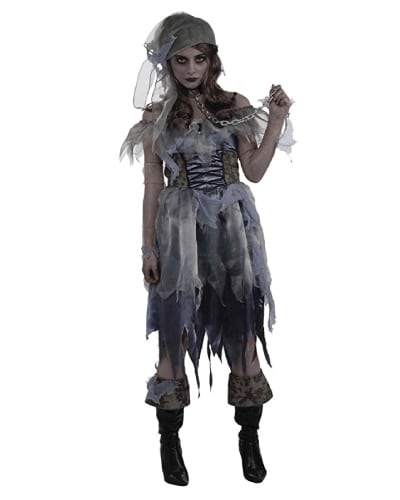 15.   Swat Bombshell
Wanna look hot and chic? Transform into a stunning member of the SWAT team. Wear the black jumpsuit with a badge, complete with a belt and walkie talkie. And you are ready to take down to bad guys.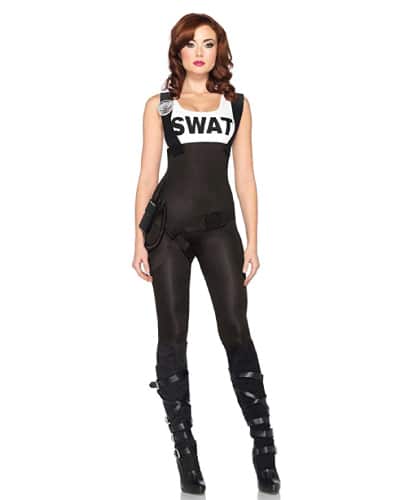 16.   Train Engineer
You are an engineer who maintains the condition of a train. You wear the caboose dress and a matching engineer hat to work.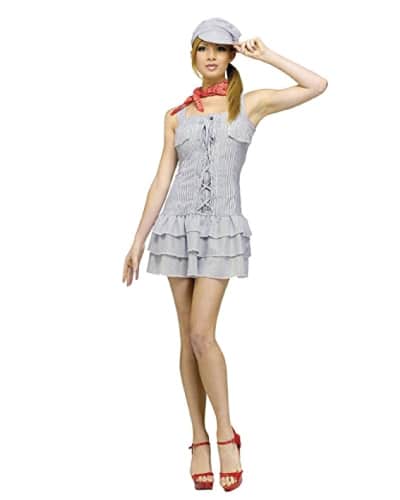 Fun and nice costume for the Dr. Who's fans. Good quality, well made. Will become a big hit among the geeks and nerds.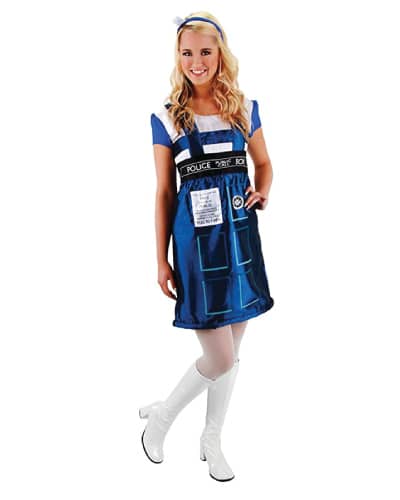 Girls, you can also wear this boho style dress and turn into a hippie girl from the 1970s. This dress has beautiful colors and prints. It is a lovely dress that is actually worth your money. The good thing about this boho dress is you can recycle it for your next Coachella party.
The good thing about this boho dress is you can recycle it for your next Coachella party.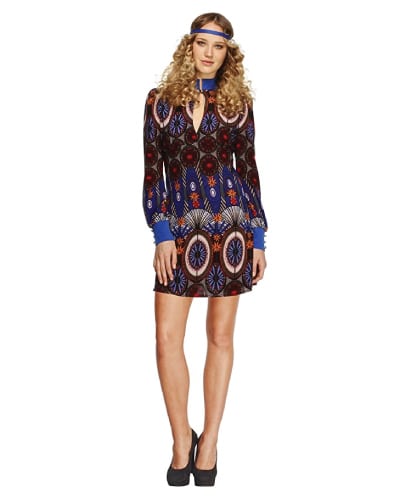 That concludes our list of 18 Halloween Costumes for Teens. Thanks for reading and have a happy Halloween!