Are you planning to dress up with your friends in group costume this Halloween? Here are 10 awesome group costumes for you and your friends. These costumes are unique, cool and cute perfect for both girls and guys. Scroll down to discover Top 10 group Halloween costume ideas.
Let's become the furry creatures from Sesame Street. Dress up in these colorful and fun costumes with a group of girlfriends. Looks adorable and not revealing. Great group costume for teens and tweens.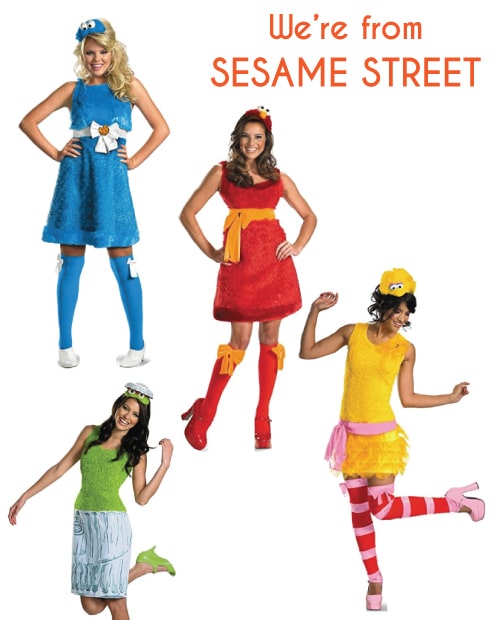 If you are planning to dress up with both the guys and girls, you can opt for these emoji theme costumes. Simple-looking and easy to wear. Available in more than six facial expressions.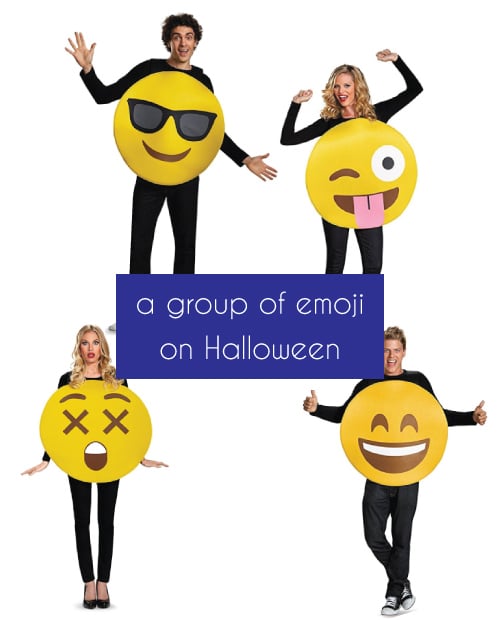 Be a stunning group of mermaids, swim through the Halloween party beautifully. Pair this mermaid costume with shiny jewelries and gorgeous hairdos for a glamorous touch. You girls are going to steal the limelight anywhere you go.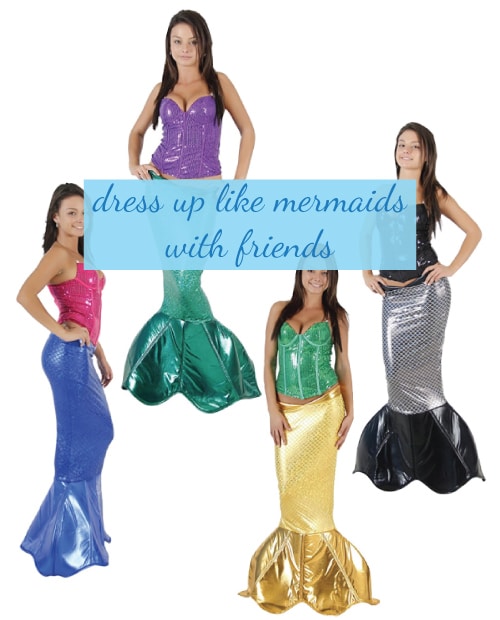 Another cool group costume idea for Halloween. Pick your favorite color, team up with a group of friends and party in a colorful style.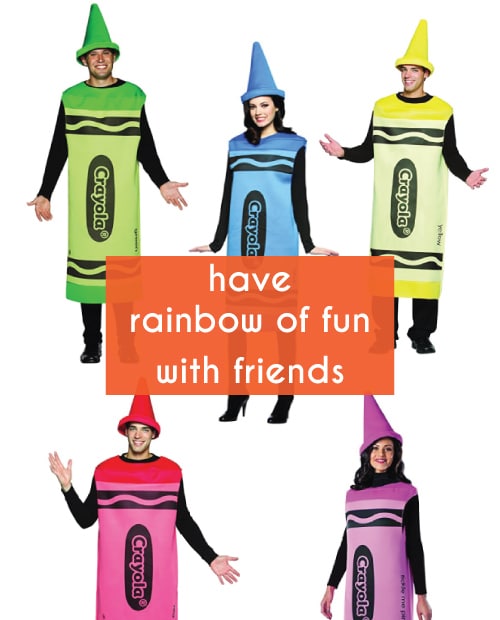 Transform into a herd of unicorns and spread your magical powers to brighten up the night. This plushy unicorn bodysuit is soft and comfortable to wear. Perfect for teen girls.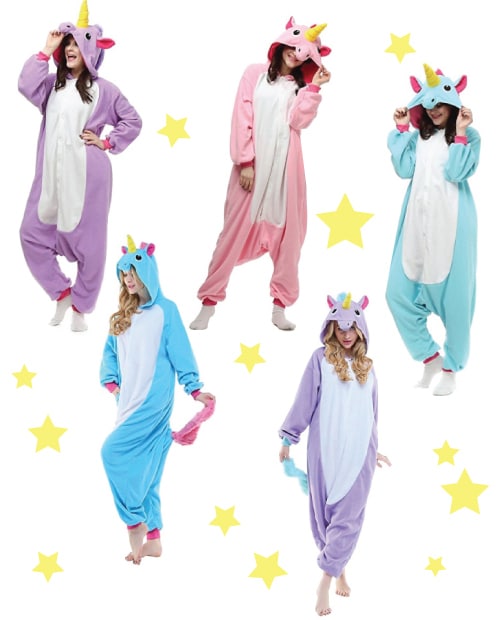 6.   Restaurant Staff
Twinning with your best friend — retro style waitress costume that looks cute and sweet.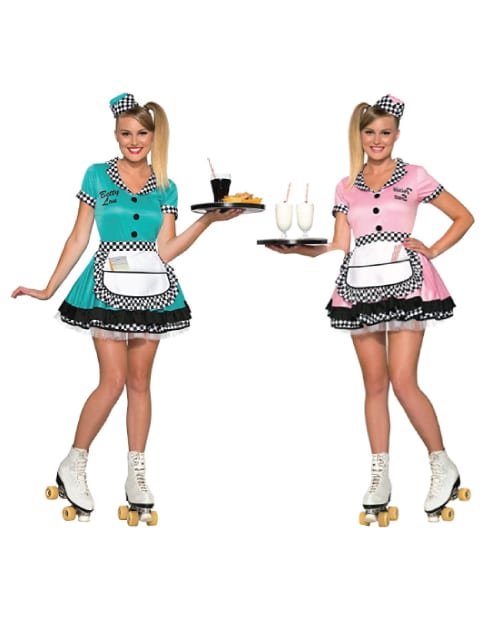 Hit the party with your friends dressing up as waiter and waitress from the 50's.
This style also works great as a couple costume.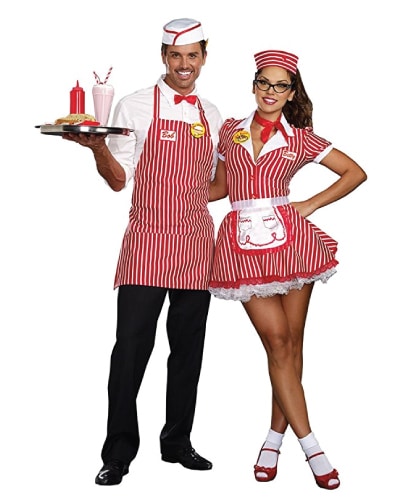 Show your girl power! Sailor Moon is here to fight against the villains and save the solar system. Six pretty sailor uniform to choose. Girls are going to love it!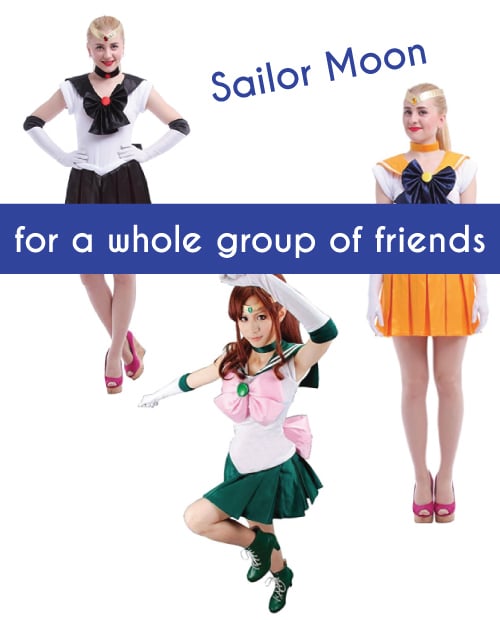 Ready to fly? Here are three chic flight attendants to assist you.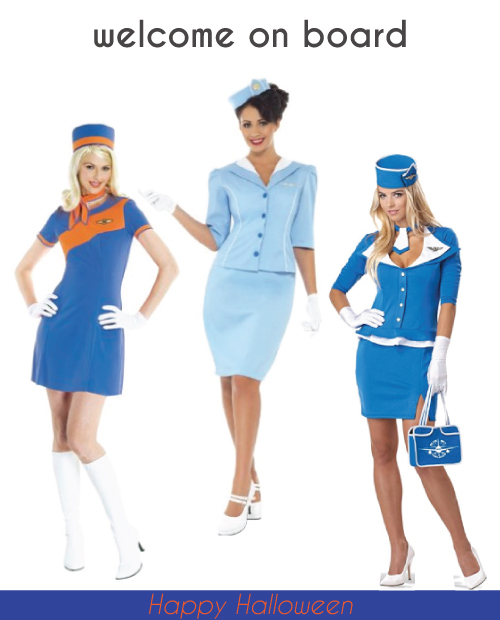 Get two other friends to complete the rock, paper, scissors game. Convenient design, comfortable to wear.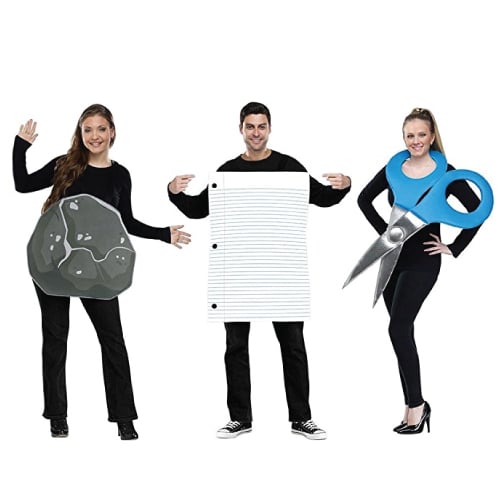 Become the elegant ladies from the medieval time in these fabulous dresses.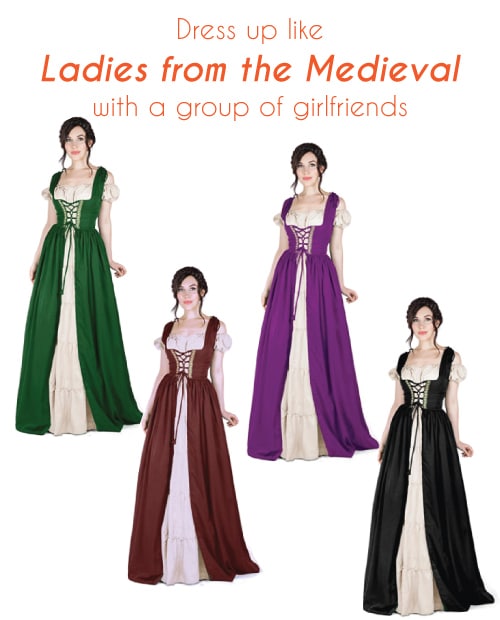 That concludes our list of Top 10 Halloween group costumes. Thanks for reading.