Looking for unique gift ideas for college-bound boyfriend? Here, we have a list of 12 best off to college gifts for boyfriend that are thoughtful, fun and cool. From college essentials, dorm decor, attires, school supplies and more. These stuff are perfect for sending off your boyfriend to college, with love!
Scroll down to discover now!
Let's start the list of going to college gifts for boyfriend with this lovely necklace & keychain set. Engraved with sweet message, it is designed for couple in love.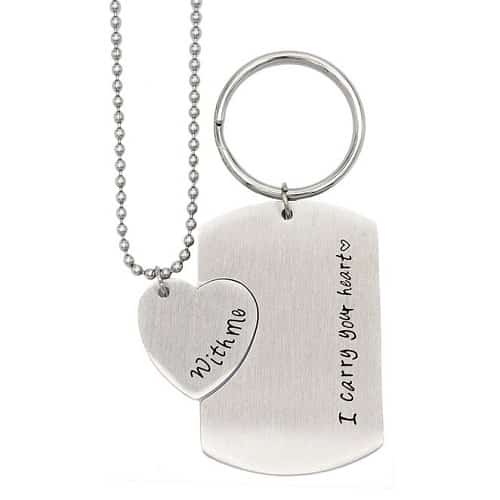 70s retro-style speaker that looks fantastic for a guy's dorm. It is a handcrafted piece of art made from a solid piece of walnut wood. Modern and powerful. Deliver crisp, acoustically natural sound.
Greet your boyfriend a very good morning every day. A heat-resistant ceramic mug with lid. 17 oz capacity. Great for morning coffee!
Quality travel bag for him to keep shaver and toiletries. Solid construction, roomy, useful. Features a convenient carrying handle and an internal mesh storage sleeve.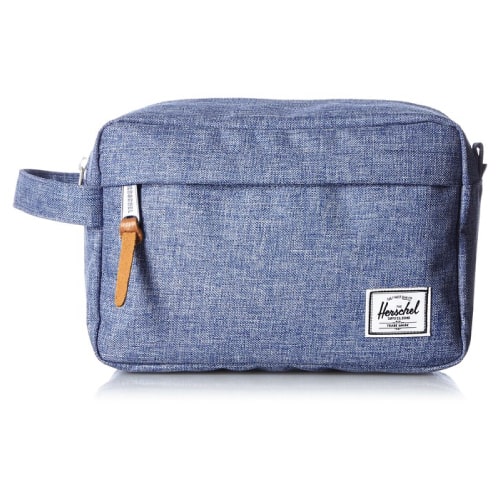 This gorgeous guitar pick makes a great going to college gift for boyfriend who loves music. Made of aluminum, hand-stamped with cute quotes.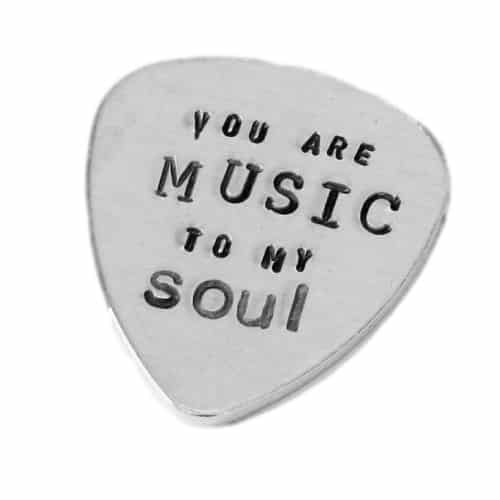 Make every moment count with this beautiful watch by NEFF.  All black design, minimalist style. Looks classy and fashionable. An awesome going to college gift for him.
7.   School Supplies
You can also get him some unique school supplies as off to college gifts.
Set of 5 retractable ballpoint pens. Fun colors, refillable. Provides smooth writing with its black ink.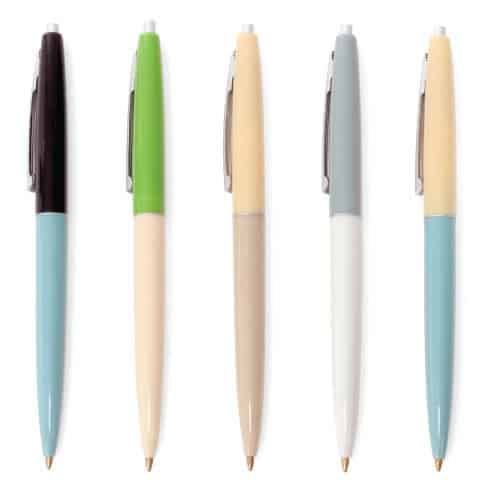 Cool sticky notes that he will love.
He will definitely needs a pair of comfy shoes for college. This shoe by UIN makes one of the best going to college gifts for boyfriend. Made of canvas; it is light weight and breathable. The colorful painting art looks really cool and edgy.
Statement tee for the guys. Black and white design. Says "dream big". Perfect to send off boyfriend to college.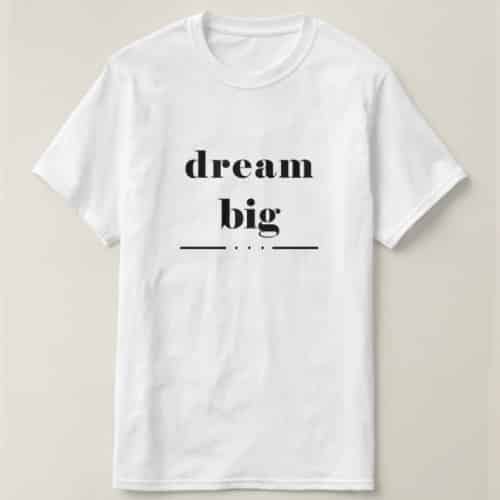 College dorm decor for guys. A classic-looking desk lamp with adjustable arm. When solid wood meets iron, it is stylish and sleek.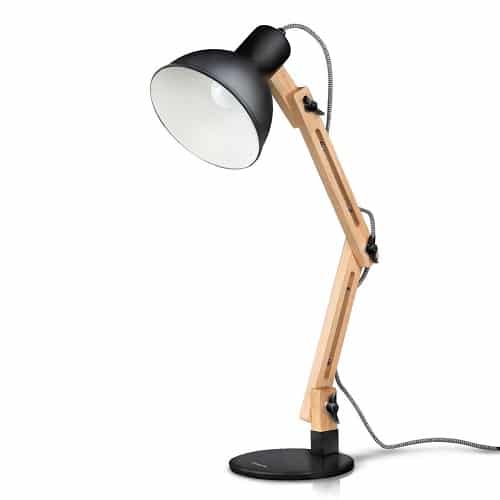 Back to back classes, part-time job, club meetings are exhausting. Your boyfriend will definitely need loads of caffeine to keep up with the busy schedule. Get him this barista standard reusable cup designed for coffee lovers on the move. Let him sip his favorite coffee while busy rushing from place to place.
Keep him warm during the cold days. Sweater or hoodie makes a great going to college gift for boyfriend. This pullover argyle-pattern sweater by Dockers makes a wonderful choice. Nice colors, good quality, soft. He will definitely appreciate how caring his girlfriend is.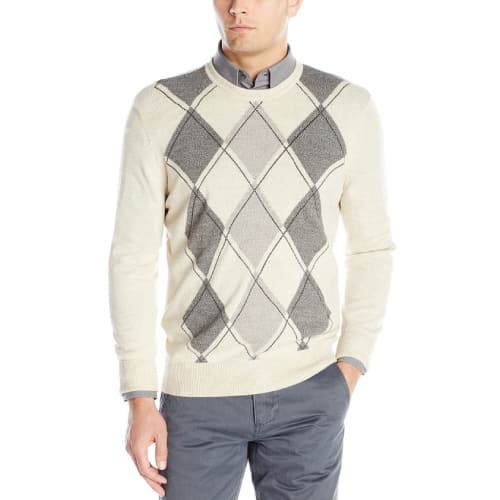 That concludes our list of 12 Going to College Gifts for Boyfriend. Thanks for reading!
Follow us on Pinterest to see more great ideas!