Here are 18 awesome gifts for the caring doctors in your life. We have handpicked a list of unique and thoughtful gifts for doctors to show your appreciation. These ideas are perfect for National Doctors' Day, medical school graduation, your doctor's birthday, doctor's retirement day, Christmas, and any other days you want to say thank you to your doctor.
Scroll down to discover now!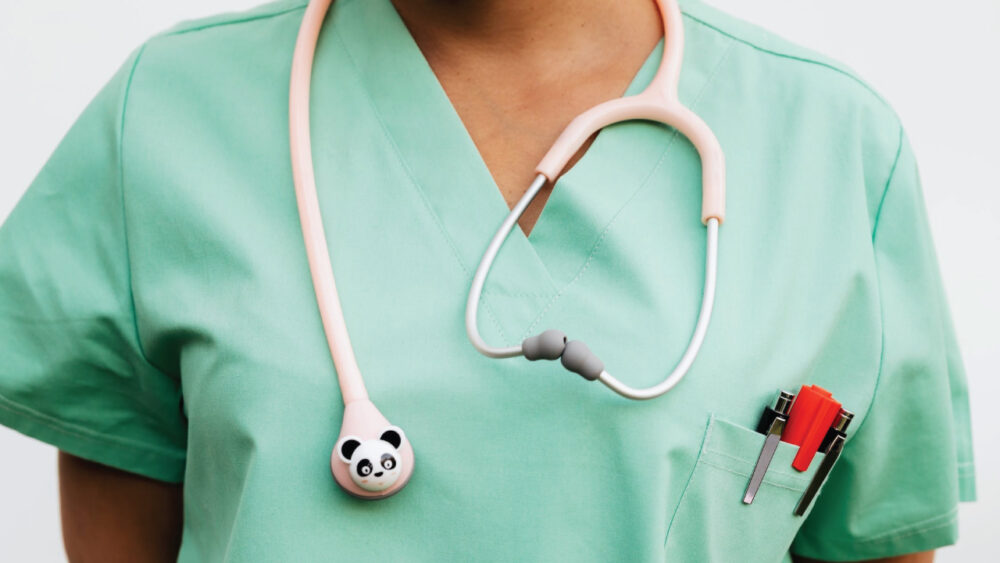 Popular Gifts for Doctors
1. Something to Make Your Doctor Laugh
Let's start our list of best doctor gifts with this funny Medical Degree Mug that reads "Please do not confuse your Google search with my medical degree". A statement that speaks the truth that happens most of the time in a doctor's workplace. This is definitely a cool mug that doctors are going appreciate.
2. For a Wonderful Doctor Poem
Give your doctor something meaningful in the form of a beautiful poem. This poem is beautifully written by poet Genie Graveline. Enhanced with lovely watercolor graphics, it is inspirational. A perfect gift for medical school graduation or a thank you gift for doctors.
3. Beautiful Gift For The Female Doctors
Perfect for doctor's birthday, National Doctors' Day, and medical school graduation. This Medical Stethoscope Heartbeat Necklace has a heart-shaped opal and stethoscope design that she will love.
4. Prescription Approved by The Doctors
Doctors often overworked. Be sure to get a special gift to make your doctor smile. Help them to de-stress with this Prescription Wine Glass. It really relaxes the mind and make them LOL. A gift loved by many healthcare professionals.
5. The 100 Funniest Doctor Jokes And Puns Book
Another funny gifts for doctors or medical professionals. This book contains 100 jokes and puns related to medical healthcare.
6. Doctor's Office Decoration
A small green plant to create calming Zen feel in the office. This Juniper bonsai plant looks artistic and peaceful. It is easy to take care of and can be easily trained into shape. A great decor for your doctor's office.
7. Small Appreciation Idea for Physicians
A pair of cute socks with caduceus pattern. It is price under $10.
8. Medical Doctor Bronze Statue
A beautiful gift for your family doctor. This statue is crafted carefully with fine details and finished with bronze coating.
9. A Break From Their Schedule
Make his/ her stress goes away. Pour a good wine and enjoy after a long day of work. That's the best liquid therapy session that all doctors need.
10. For The Doctors Who Loves Tea
A simple thank you gift for your doctors. Blooming Flower Fairy Bomb Tea contains delicious green tea and jasmine hand-tied flowering tea balls. Steep in hot water to see it burst into three different shapes of flowers.
11. Medical-related Office Supplies
These Bone Shape Ballpoint Pens look fun on the desk. They come in the set of 10. A creative gift perfect for medical students, resident doctors, registered doctors, and chiropractors.
12. Something Lovely to Show Appreciation
A set of four natural scented candles. This handmade Aromatherapy Candle Gift Set is perfect for the office, bedroom, bathroom, and kitchen.
13. Tech Gadget for Doctors
A 3-in-1 charging station to power up smartphone and watch at the same time. It is powerful and convenient for people with a busy schedule.
14. If The Doctor is A Cat Lover
Yummy treat for your doctor — Gardiners Of Scotland Scottish Vanilla Fudge. It is filled with meltingly delicious vanilla fudges made by hand to a traditional recipe.
15. Human Body Anatomy Coaster Set
Set of six coasters with human anatomies like heart, brain, and skull.
16. A Flower to Say Thanks
Flower is a classic way to show appreciation to doctors. This Crystal-Enchanted Rose looks magical in the glass dome.
17. Something Sentimental For Doctors' Day
Mark My Words Blessing Ceramic Mug is a thoughtful appreciation gift for medical practitioners. It reads "You are a blessing to so many people".
18. Good Vibes Bag
Sending good vibes to the doctors on birthday or Christmas. This washable fabric tote bag is colorful and fun to use.
That concludes our list of most unique gifts for doctors and medical professionals. Thanks for reading.
Remember to check out Vivid's Pinterest to see more interesting gift ideas.
More Gift Ideas for Doctors: