Wonder what you can get for your mom who already has everything? Read here if you need some helps on what to get for her this Mother's Day. We provide you with a list of 8 best gifts for mom who has everything below. Have fun reading!
This is the sweetest thing one can give to his/ her mother. A journal filled with beautiful quotes and questions for daughter or son to answer. Every question comes with plenty of space for you to pour out your heart. Example of questions: (i) I have so many memories of you from over the years, but this is the earliest one I can remember: ___, (ii) A mother's love is priceless. Still, if I could give you things to show how much I appreciate you, they would include these things:___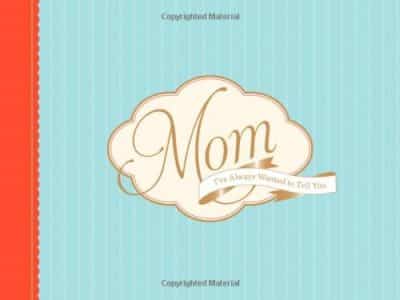 This Mother's Day, you can get a trendy reusable shopping bag for her. She can now carry loads of groceries in this durable bag that is able to hold up heavy contents. Features cute design with lovely mom quotes. It says "Mom, you're the most loving, caring, strong, amazing woman I have ever known."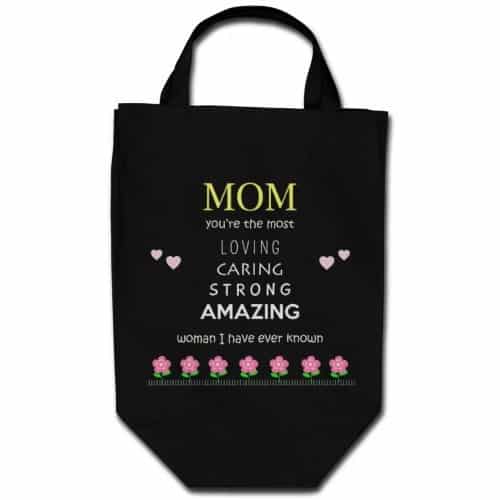 4.   Bookmark
Bookmark with inspirational sayings makes a nice small present for mother who enjoys reading.
(a) Believe In Yourself Beaded Bookmark– Reads "Believe in Yourself: Follow your heart the way sailors follow the stars."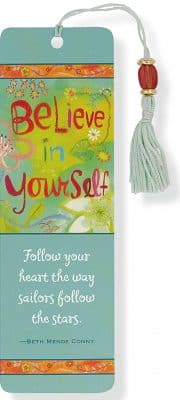 (b) Cherry Blossom Japonica Beaded Bookmark– Reads "A journey of a thousand miles begins with a single step."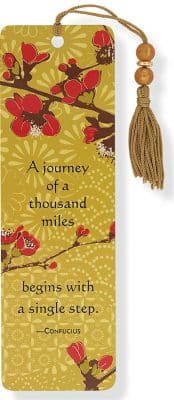 (c) Keep Calm and Carry On Beaded Bookmark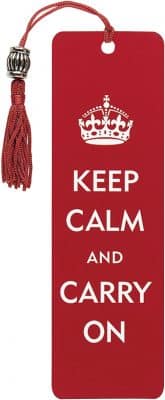 A unique oil warmer that brings tranquility and aroma into the house. Candle goes in the back, scented oil goes to the top. Light up and the Buddha glows from within.
It goes well with the living room, bedroom, or even the hallway.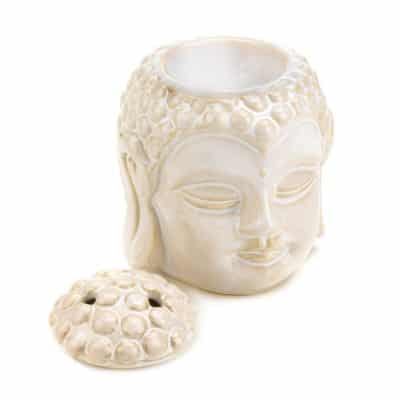 A wonderful kitchenware for moms. This simple container can keep herbs fresh for weeks. No more wasting herbs. Simply filled in some water, then place the herbs in tray and drop herb stems in water. This herb keeper by Cuisipro is well designed and the size is large enough to store bulk herbs. Measures 4-3/4 inches in diameter and 9-1/2 inches tall. Mom who loves cooking will definitely appreciate this amazing container.
Is she is a cat lover; she will love this black cat keychain. Features "meow" sound effect and eyes that flash blue light. The LED light is very bright, it can be doubled as flashlight when needed. Also available in: dog, owl, dolphin, camera, alien and more.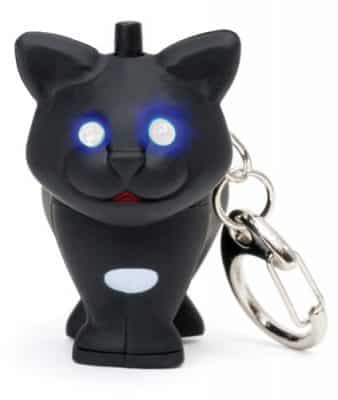 You can also get a fun present like this grumpy cat shirt for mom who has everything. The T-shirt has really cute graphic. It is made from comfortable soft cotton. Eye-catching and fun to wear.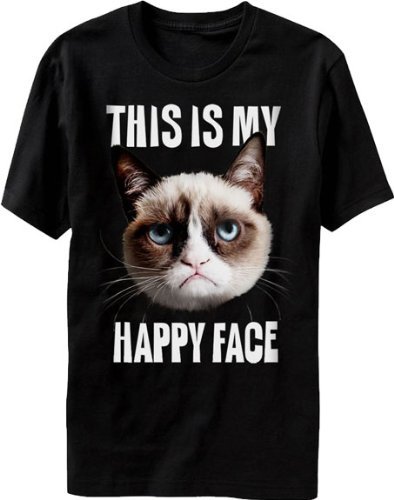 Chic and stylish orange socks that feels soft and comfy.  They have feminine floral design and bright colors. Made from good quality materials with lasting stretch and high breathability.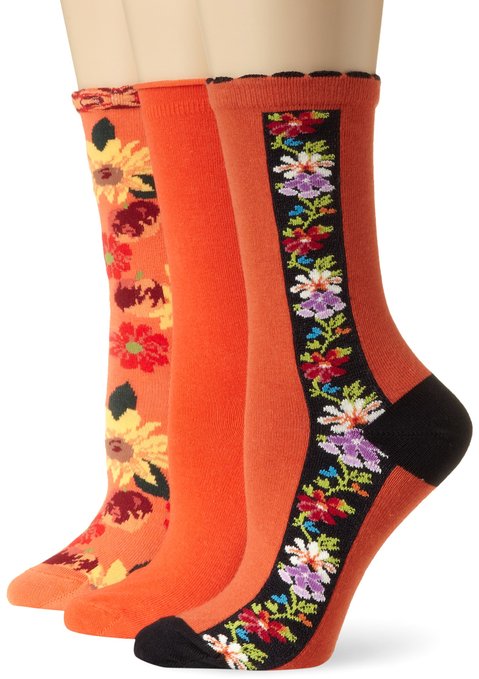 That's the 8 gifts that we have chosen for moms who have everything. Aren't the ideas sweet and practical? Check out more posts for mom below. 🙂
You may also like:
---
Like us on Pinterest!