Are you asking "what gift should I get for my boyfriend's graduation?" Whether he is graduating from high school or college, we have got you covered with a list of best graduation gift ideas for boyfriend. Celebrate the big day with your bae, get him something unique to applaud his hard work. Here are 18 awesome graduation gifts for college and high school grads.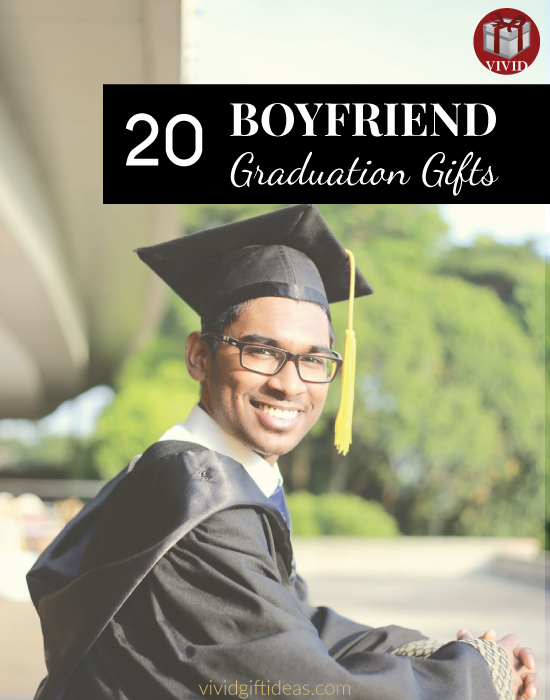 Graduation Gifts Your Boyfriend Will Love
A beautiful set of yin and yang couple necklaces perfect for the lovebirds. The cool design looks amazing on girls and guys.
Ramen is the staple food for college students. This pair of socks marks the beginning of his ramen life.
This bright colored backpack will be useful to your boyfriend whether he is going to college, work, camping, or traveling. It is spacious and durable. This backpack comes with a laptop sleeve, multiple compartments and pockets great for storing different stuff.
Best Graduation Gift Ideas for Boyfriend
A graduation gift that is funny and cheap. Added with a sense of humor, this notebook will definitely make him laugh.
This headphone will be his new favorite. Features advanced active noise canceling technology, crisp sound, strong bass, 30-hour playtime, and flexible earcup. For modern men to enjoy great music in style.
A simple statement tee to remind him to keep hustling no matter where he goes and what he does.
This portable pool table set will keep him entertained in the dorm.
A cup of strong coffee to give him the extra push to get things done.
A practical graduation gift for your boyfriend — this versatile duffel bag has a large main compartment and six separate pockets to keep his belongings well organized. It can be used as a weekend bag or a gym bag.
10. Give Him Money 
Your bae needs money for college. Why not give him $100 – to step on, of course.
College Graduation Gifts for Boyfriend
This is a nice keychain with mortar board and scroll charm. Let it serves as a constant reminder for him to keep believing in himself and have the confidence to succeed in life.
Watch is a classic college graduation gift for him. This stylish timepiece will become part of his daily outfit, whether it is casual or formal. Features a black modern design dial with matching Italian calf leather. This watch looks neat and sleek, perfect for any gentleman.
An inspirational graduation gift for your boyfriend. It reads "Go confidently in the direction of your dreams, live the life you have imagined". For more inspiring mugs like this, check out our inspirational coffee mug collection.
14. To Do List Planner – A Professional Notebook for Guys
This is something cheap and useful for college grads entering the real world. This notebook will help him to organize his time and goal planning better. It has 12 monthly/weekly spreads with a to-do list, wish list, checklist, mind map and yearly goals pages.
A cute spoon to tell your bae that you are so freaking proud of him.
A fine pen to congratulate the college grads. This is a pen with LED light and stylus tip.
Boyfriend Graduation Gifts
You can also get your boyfriend a good-looking work briefcase. This affordable briefcase features a padded compartment for laptop and has a dedicated interior pocket for phone or tablet. The front zip-down organizer section is super useful to keep things organized.
For the guy who enjoys hot coffee, this is a must-have for his daily life.
19. AHGXG Zippered Portfolio – Stuff that he can use in the real business world
Your boyfriend will probably need a good leather portfolio. This professional-looking zippered portfolio will be useful when he goes to an interview or meeting. It has multiple card slots, a phone holder pouch, a zippered pocket, and a pen slot.
Get your boyfriend this handy grooming kit to help him keep a clean, preppy look. This affordable shaving kit is an excellent choice. It is powerful, waterproof, and durable.
That concludes our list of best graduation gifts for boyfriend. Thanks for reading.
Follow us on Pinterest to see more unique graduation gifts.
More Graduation Gifts For Him: