Get meaningful gifts for your BFF to celebrate National Best Friend Day on the 8th of June. We have handpicked a collection of 20 unique gifts for best friends. These stuff are cute, fun, and cool. They are great to celebrate the bond and love between best friends. Scroll down to discover now!
National Best Friends Day Gifts
Your BFF is definitely your favorite person. Get this mug to express your love to her in a creative way. This unique friendship statement mug is a perfect National Best Friends Day gift.
2. You are My Person Friendship Quote Pendant Keychain
Something small and meaningful to tell your bestie how much she means to you.
3. Dogeared Best Friends Necklace
You can also get her this pretty necklace on National Best Friends Day. Features a lovely gold heart pendant with a delicate chain. It looks dainty and stylish.
(See here for matching friendship bracelets for best friends)
4. We Go Together Like Best Friends Tumbler
When you match each other like peanut butter and jelly, salt and pepper, or mac and cheese. This super cute tumbler best depicts your close relationship.
5. Pawsitive Vibes Only Sweary Cat Mug
This kitty is swearing to give you positive vibes only.
6. Sakura Gelly Roll Moonlight Gel Ink Pen Set
Cheap gift for best friends — cute school supplies is a great option.
7. Motivational Unicorn Tote Bag
For the gal who is a unicorn lover.
8. Unicorn Snot Glitter Lip Gloss
Because everything that sparkle makes us happy.
A heart-warming decorative sign for your BFF. This vintage sign is painted with a sentimental quote that reads "You are my best friend, my human diary, my other half. You mean the world to me. I Love You".
10. Good Vibes Pineapple Journal Notebook
You can also give her a beautiful notebook. It is cheap and useful.
11. My Favorite Bitch Trinket Dish
A ceramic tray for your favorite bitch to place her jewelry and small gems.
If you ladies are wine lovers, this fun wine glass is perfect to make y'all smile.
13. Foldable Silicone Keyboard 
Cheap tech gift for him and for her. Flexible silicone keyboard that is foldable, waterproof and dustproof. This keyboard has an ultra-slim design and it is lightweight. The keys are quiet, soft, and responsive.
Also available in pink, green, black, orange and purple.
If you are looking for inexpensive National Best Friend Day gifts, this sweet pink wallet is a wonderful choice. Features multiple card slots, photo window, coin pocket, and roomy bill compartment. It is compact and light.
Live plants are a great addition to the living space. This DIY succulent kit makes an excellent gift for best friend. It comes with four different succulents, soil, and a mini pot. Create your own mini garden and see them grow.
This kit also comes with a mini tool set for easy tending the plant.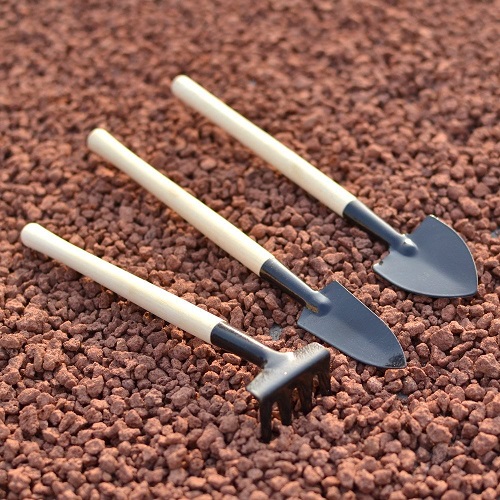 Another fantastic gift for a best friend — a unique watch made from real bamboo and cowhide leather. The minimal design captures the natural essence of bamboo with a subtle aroma. This watch is good-looking and elegant. It looks nice on both girls and guys.
A stylish hat for your BFF. Features a cool design with a bold statement.
18. Angry Swearing Cats Coloring Book
Let the trend of coloring continues this National Best Friend Day. Get this hilarious coloring book for your bestie to let go of the stress. Join the foulmouthed masses and unwind with Swear and Relax. An awesome book featuring humorous and inappropriate swear words.
If your bestie is a jet-setter, she will definitely need a proper bag to store all her makeups and skincare.
20. Pusheen Cat with Glasses Headphones
The purr-fect tech gift for girls — Pusheen Cat Headphones for your favorite gal to enjoy music in style.
Related Gifts for Best Friends:
That concludes our list of Best Friend Day gifts. Thanks for reading!
Follow us on Pinterest!