Finding the perfect holiday gift can be super challenging when it comes to teenagers. We know that teenagers are hard to read. We are not sure what's in their mind and what they really want for Christmas. To help, we have looked and brought together some cool gifts that teen guys actually want. Ranging from gadgets, games, accessories, to apparel and more. These teen-approved gifts will get your teen boy smiling this holiday. Scroll down for 55 best gifts for teen boys.
If you have a teen girl to shop for this season, get ideas from our list of 50 Christmas gifts for teen girls.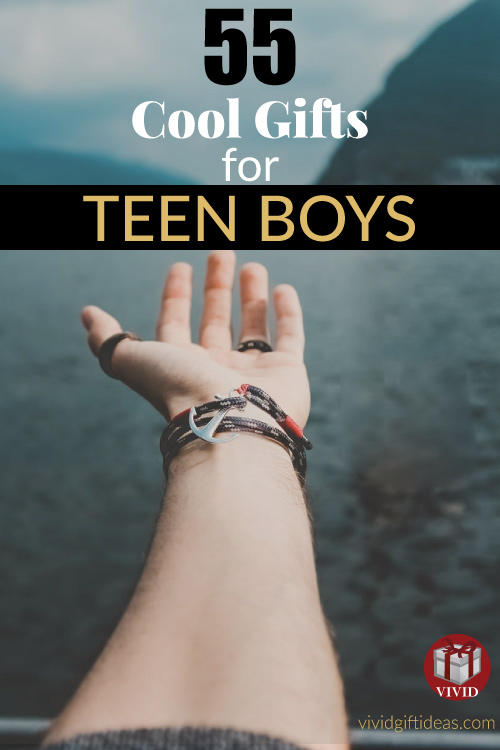 Christmas Gifts for Teen Boys
This list contains cool ideas for every teen boy.
Power bank
A pair of stylish sneakers
Electric shaver
Portable lounger
A new biki
Portable speaker
Drone
Watch
Wireless Headphones
Backpack
Sunglasses
Tent
Action figures
Skateboard
Swiss army knife
Flashlight
Duffel bag
Fleece hoodie
Wireless mouse
Denim jacket
Money clip
Board games
Card games
RC Car
Wireless earbuds
Water bottle
Statement T-shirt for the goal digger
Board shorts
Coffee maker
Classic Nintendo console
Leather bracelet
Messenger bag
Touchscreen gloves
Water bottle
Jogger Pants
Belt
Dress shoe
Deodorant
Hairstyling product
Massager pillow for the athletic guys
Cologne for men
Skincare for men
Trucker hat
Model kit
Exercise mat
Gaming keyboard
Related Articles:
Check out our Pinterest to find more unique gift ideas!