2017 Holiday Gift Guide for Mom. It's the time of the year to wrap up something as special as mom is. Show mom how much you love her this Christmas by giving her a present that she adores. Mom deserves the best! Let's pick a unique gift from our list of 20 awesome Christmas gifts for mom. From home decor, beauty products, fashion, tech gifts and more.
Scroll down to discover 2017 Best Christmas Gifts for Mom.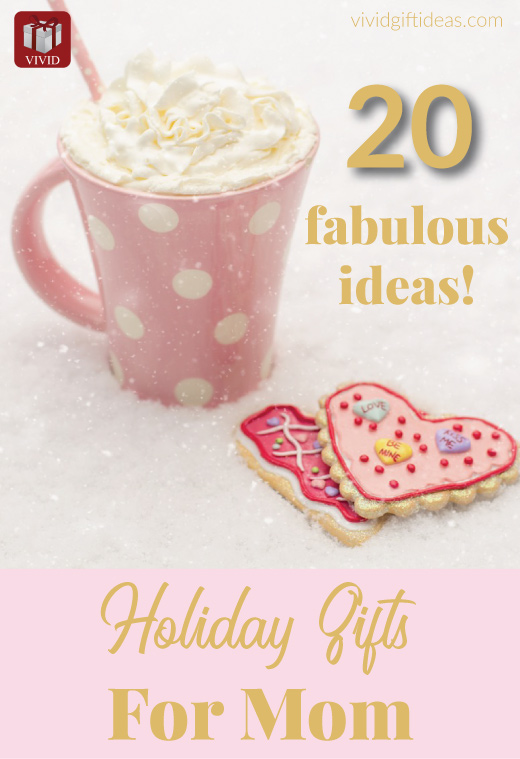 1.   Let Your Light Shine Trinket Dish
Let's start our list of 2017 best Christmas gifts for mom with this pretty glass tray that reads "Let your light shine". Soothing teal color decorated with gold flower wreath and butterflies. A graceful piece of decor for mom's room.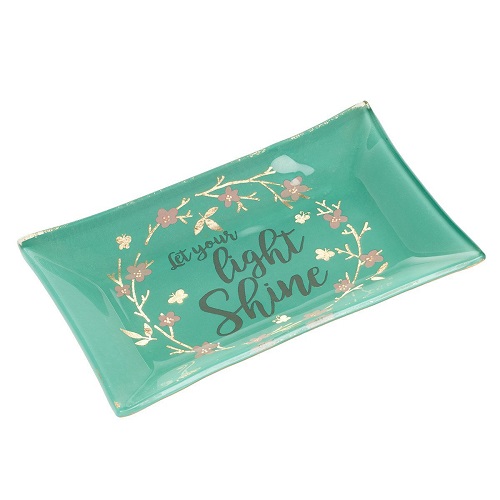 2.   DC Comics Wonder Woman Journal 
Mom can do everything. She is a superhero in real life. Get her this Wonder Woman journal this holiday. Let her write down her agenda, legend and more. 160 lined pages, vibrant cover. Fits for the heroine in your life.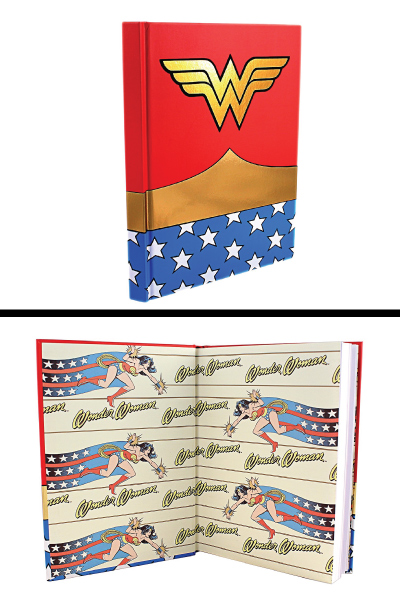 3.   Funny Quotes Wine Bottle Holder
This holiday, you can also get this good-looking wooden bottle holder for your mother. Painted in black and white, distressed style. It reads "When wine goes in wisdom comes out" on one side, "This may be the wine talking but I love wine" on the other side.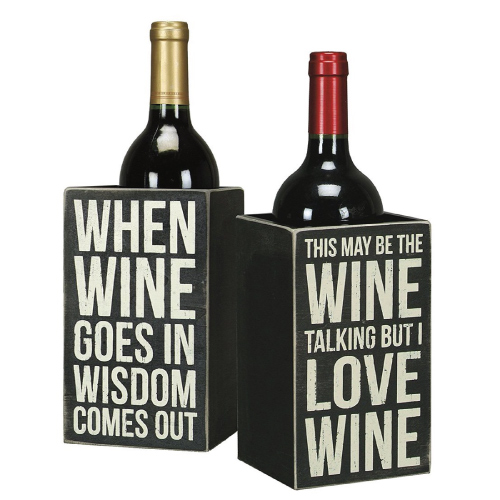 Small electronics for mom this Christmas — multi-function electric shaver designed especially for women. Unique seashell-shaped, wet and dry use, cordless. Features 3 in 1 flexible trimmer system to remove all undesirable hair from legs, face, underarms, bikini line and other sensitive areas. Mini, easy to use. Leave your skin hairless and smooth.
5.   Beautiful Necklace for Mom
5a.   Dogeared Lucky Us Chain Necklace
Is mom your best friend? Pick this adorable elephant necklace for her this holiday. Features a finely crafted elephant pendant with a delicate gold chain. It looks dainty and cute. Comes attached with a meaningful message, this necklace makes a great gift for mom from daughter.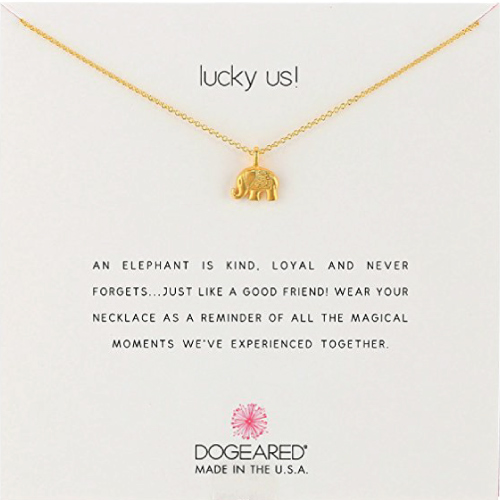 5b.   Mom Makes Life Beautiful Necklace
Antique style necklace for mom. Features a beautiful garden design with lots of flowers and a bird. It reads "mom makes life beautiful. A sentimental gift for mom from kids under $20.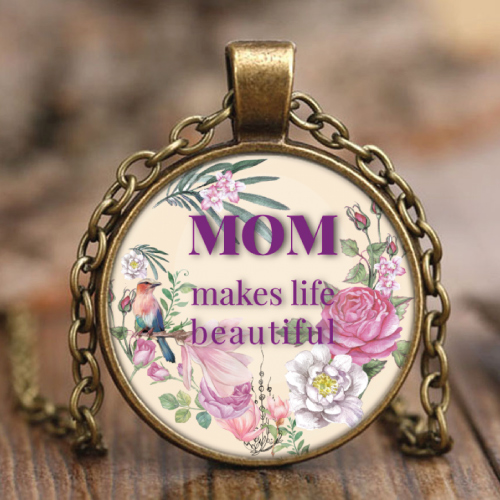 6.   Today I Choose To Be Happy Mug
The happy mug for mom to enjoy her favorite cup of coffee every morning. Gray font with pink polka dots. It says "Today I choose to be happy".
7.   Fujifilm Instax Mini 9 Instant Camera
One of the best tech gifts for women — an awesome little camera to snap beautiful life moments and instantly print out a rich color photo. This popular instant camera by Fujifilm looks really cute and it is easy to use. It has automatic brightness control feature, macro lens attachment for close-up shooting, high-key mode to let you control the brightness for softer impression, and also a selfie mirror next to the lens for you to check your framing before shooting
Handy and fun to use. Mom is going to love it!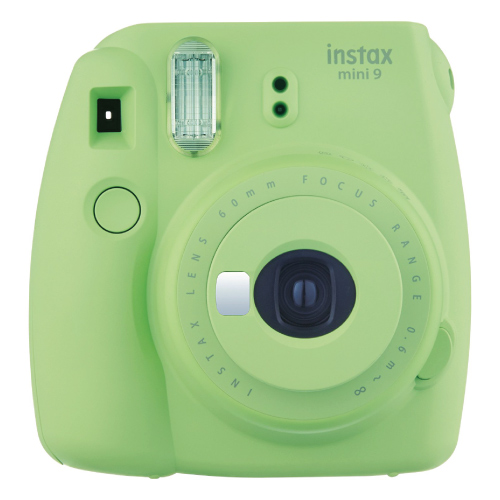 For the best mom ever. An inexpensive fabric tote bag with a lovely design featuring umbrellas, cupcakes, and cherries dangling on a rope.  Colorful, cute and functional. Mom can use it as a book bag, grocery bag, shopping bag or gym bag.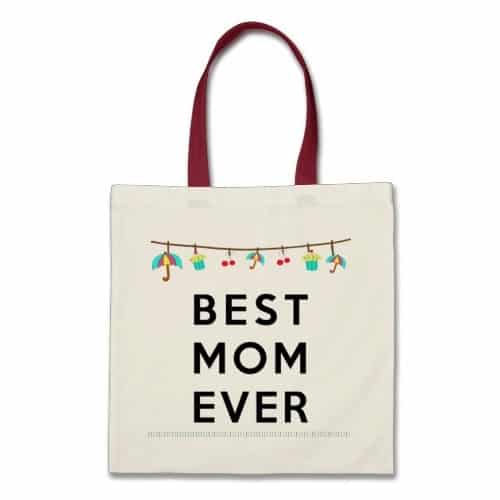 Chic slippers to keep her feet toasty all season long. Vintage blue color with fluffy pom. A fashionable pair for mom to lounge in style.
They are super soft and cushy, mom will never want to take them off.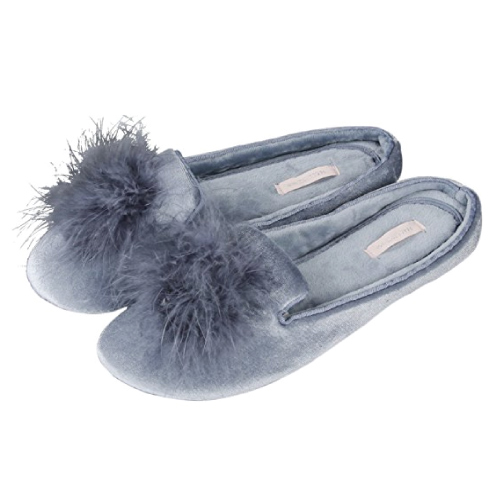 10.   Mae Women's Bell Sleeve Robe
2017 winter, wrap up in comfort with this stylish robe. Polka dotted pattern with lace-trim hems and two side seam pockets.
The fabric is smooth and soft. Feels really nice on the skin.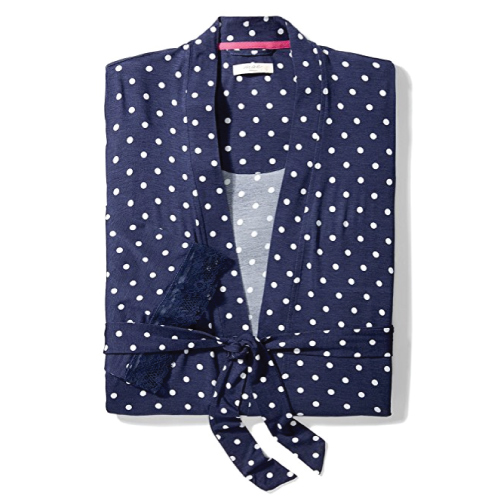 11.   Wake Up and Makeup Wall Art
Add whimsy to her vanity area with this hand-painted acrylic painting. It is modern and chic. The simple and clean style makes it looks good in any room. A pretty decorative art that mom would love to have.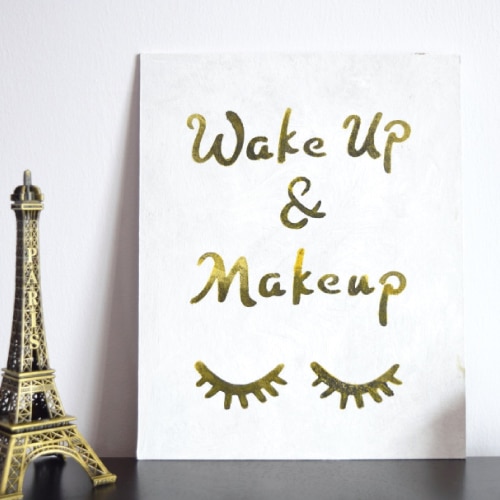 Another great tech gift for mom this Christmas — beautiful selfie stick in unique lipstick design. It is easy to use; just extend the arm, plug it in and you are ready to take a good picture without the help of others. No Bluetooth needed, no charging needed, no need for extra app installation.
This selfie stick is small and lightweight. It fits perfectly in any purse.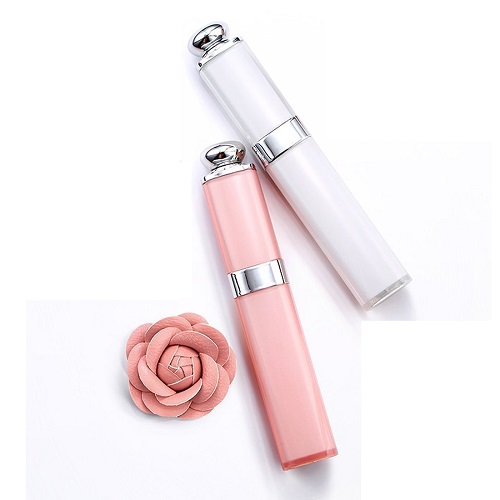 13.   Vera Bradley Day Off Satchel Bag
This gorgeous handbag makes one of the best Christmas gifts for mom. By Vera Bradley, featuring its signature floral pattern. Vintage green with colorful flowers. It looks timeless and elegant.
This bag is made of cotton, trimmed with faux leather. It is roomy, lightweight and durable.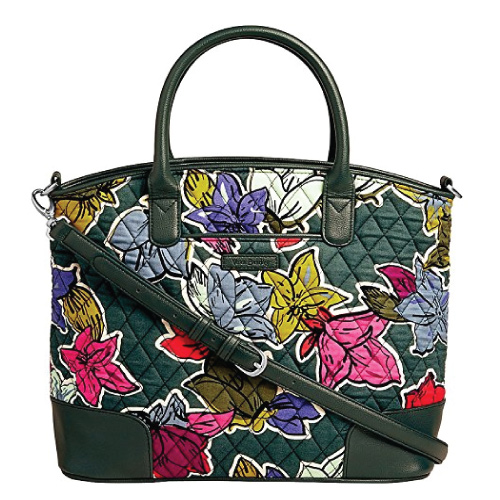 14.   Urban Jungle: Living and Styling with Plants
Christmas gift for the green thumbs and mom who loves gardening. This is an amazing book filled with cool plant styling ideas, botanical info, practical care tips and DIY instructions for creating your own lush, dreamy urban jungle.
The fun facts, beautiful photos, and awesome plant projects in this book are eye-opening and inspirational. No matter whether you are a beginner or an expert, this book is perfect for all of those who want to bring more plants into their home.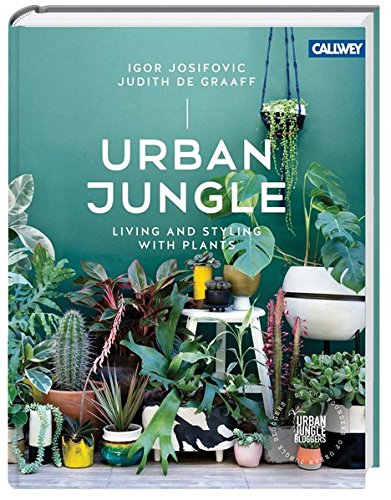 15.   Farm Animal Measuring Cups
Add some cuteness to mom's kitchen with this stackable Mason jar measuring cup set. Made of ceramic great for measuring solid and liquid. Features adorable farm animals and lovely mint green color.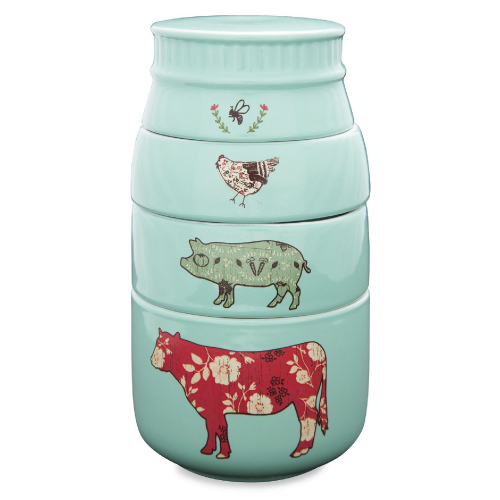 16.   Physicians Formula Shimmer Strips Custom Eye Enhancing Shadow and Liner
Mom will also appreciate good skincare and makeup. This colorful eyeshadow and liner palette is a fantastic choice. Nine awesome colors to give your eyes natural contour and a fresh look. Hypoallergenic and physician tested. It is suitable for sensitive skin and contact lens wearers.
17.   Essie Nail Color in Ballet Slippers
Pale pink polish fits for a queen, literally. Essie's iconic Ballet Slipper nail polish is the only color Queen Elizabeth wears since 1989. This particular pink is also loved by many beauty bloggers and supermodels. The soft, nude hue looks flattering on women. Get this for your mom this holiday season. It is totally affordable at price below $10.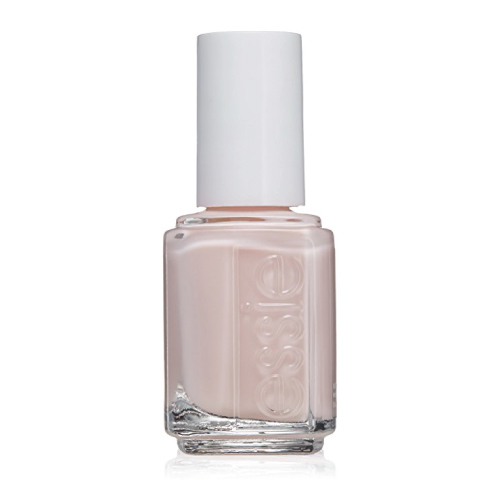 18.   Rose Gold Aluminum Portable Speaker
Stunning rose gold tech gadget for her — a compact and powerful speaker with a loud sound. 30 feet wireless range, Bluetooth 4.0 chipset compatible with all Bluetooth-enabled devices, auto-scan FM radio capability.
This speaker delivers clear, crisp sound with rich bass. It is also available in gold, teal, blue, black and gray.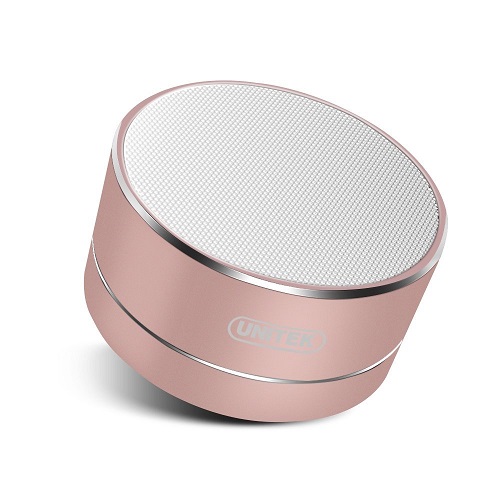 Pastel pink baking tool loved by women. Set of three whisks in different sizes. They are made from FDA-grade silicone that can withstand high heat. Non-stick, easy to clean. Mom is going to love it.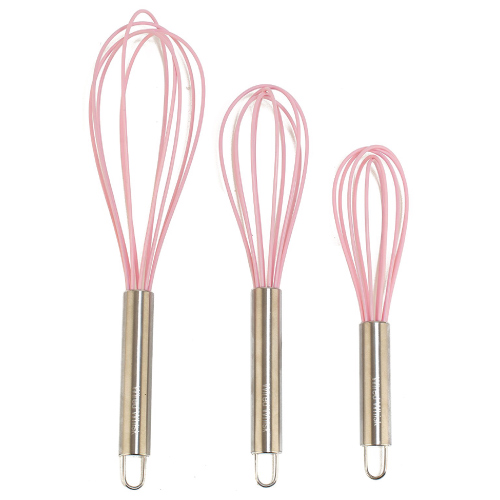 20.   Catty Kitty's Afternoon Gossip Tea 
Fancy tea is another good holiday gift for mom. Many ladies love this gourmet blend of organic Darjeeling black tea with a whisper of lavender. Wonderful muscatel flavor with a sweet aromatic note. It tastes mellow and delicious. Perfect for creating an atmosphere for sharing the latest news. Sip this and indulge in a little gossip with friends!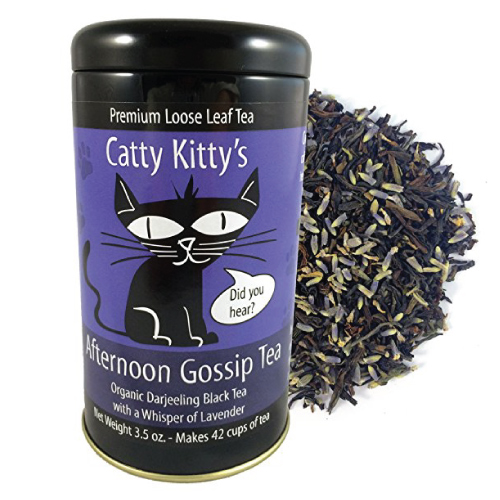 That concludes our list of 2017 Best Christmas Gifts for Mom. Thanks for reading and have a happy Christmas!