Hi there, read here for guide to getting the perfect 8th anniversary gifts for him. We have handpicked a selection of 8 wonderful items including the traditional 8th anniversary gifts which are the bronze and pottery, and also the modern 8th anniversary gifts which are the linen and lace. These ideas below are unique and nice. They make meaningful gifts that can last for a lifetime.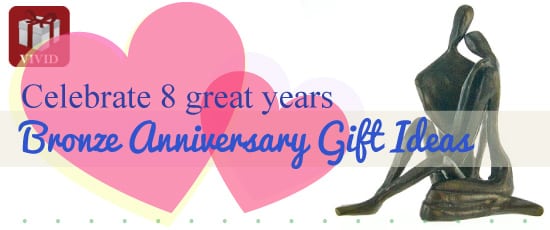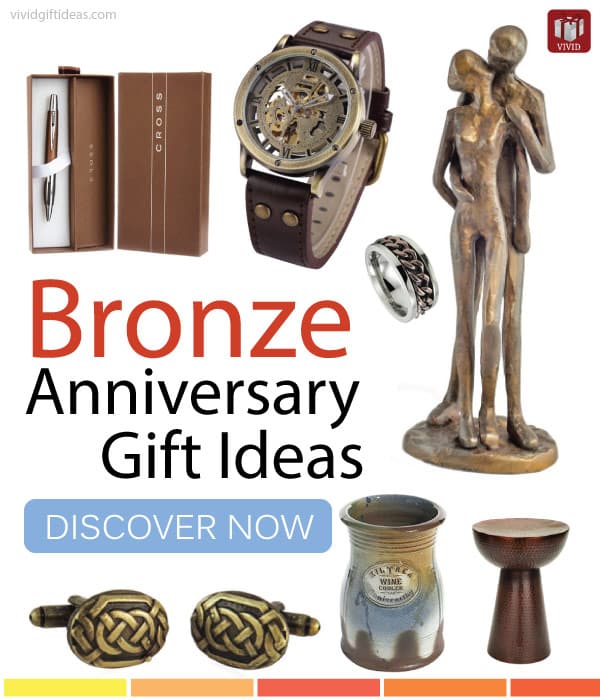 Let's start the list of bronze gifts for 8th anniversary with this beautiful bronze cufflinks. It has unique Celtic inspired design that looks eye-catching but not overwhelmingly flashy.
Good craftsmanship, charming color, solid. Its macho and luxurious-look are great for wearing with any shirt.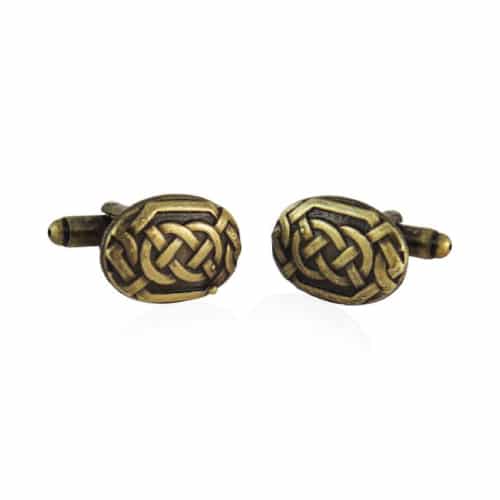 This lovely bronze figurine by Danya B makes one of the best bronze anniversary gifts. It depicts the beautiful of love and intimacy between a couple. Handcrafted with fine details, it looks artistic and elegant from every angle.
The minimalist design and contemporary feel makes it a wonderful decoration for any room.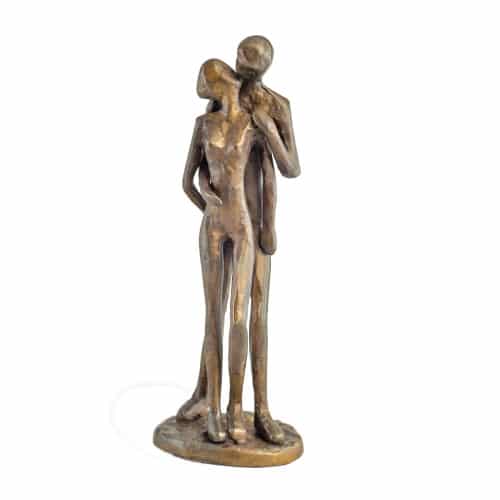 Gorgeous watch for men. Bronze dial, detailed skeleton design, matching leather band. Cool-looking added with some vintage touch. It is a sophisticated watch perfect for celebrating the bronze anniversary.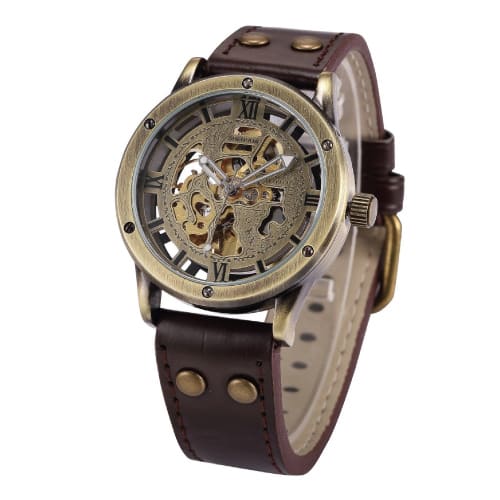 Another traditional 8th anniversary gifts for husband. 20-inch globe theme stool made from metal with hammered bronze finish. It has flat top with sturdy base. Can be used as chair or end table.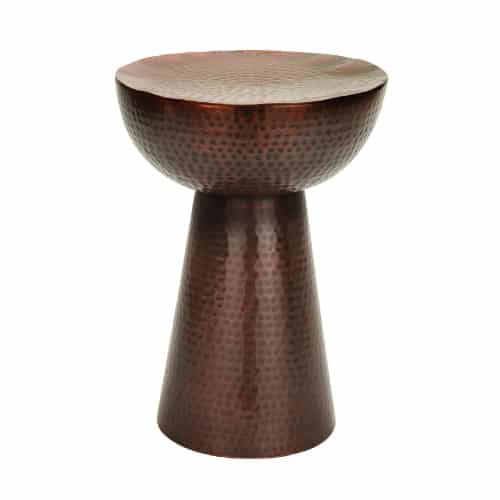 5.   Fine Writing
To celebrate the 8th wedding anniversary with him, you can also get a fine pen. He will definitely love this bronze-tone ballpoint pen by Cross. Classy-look with comfortable grip and nice weight. It glides smoothly, giving you superior writing experience for all the important events; work meetings, document signing and more.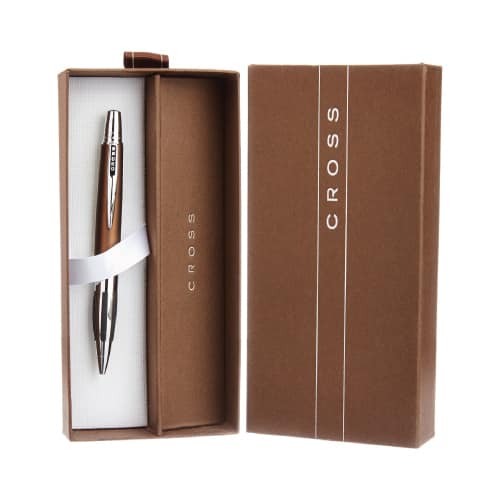 6.   Men's Ring
You can also get this stylish ring for your man. Two toned design with a bronze chain at the center. Made from easy-to-care titanium. Its simple style is very much loved by men.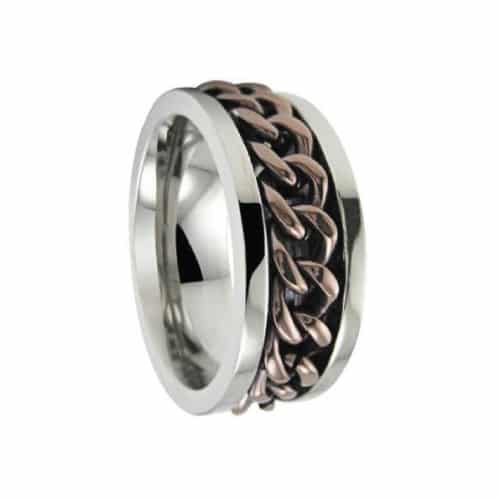 7.   Pottery
Pottery is also a traditional 8th anniversary gift. We recommend this beautiful wine cooler made from native Irish clays. Hand-crafted and hand-glazed by skilled potters in the Ireland, each piece has it own unique details. This chiller is thick, stable and durable. It holds one standard bottle of wine.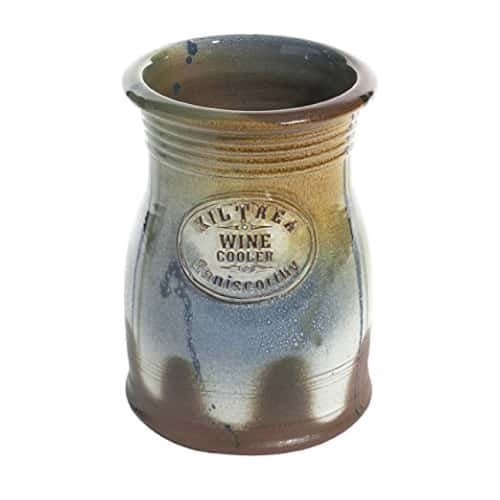 8.   Linen
Linen or lace is modern 8th anniversary gifts. We will just skip the lace part for men. If you wanna get modern 8th anniversary gifts for him, you can get linen clothing.
He will definitely appreciate this 100% linen pants. Features drawstring waistband, 2 side-seam pockets, and welted back pockets. The material is light and a little stretchy. A comfy, casual pants great for beach and relaxation.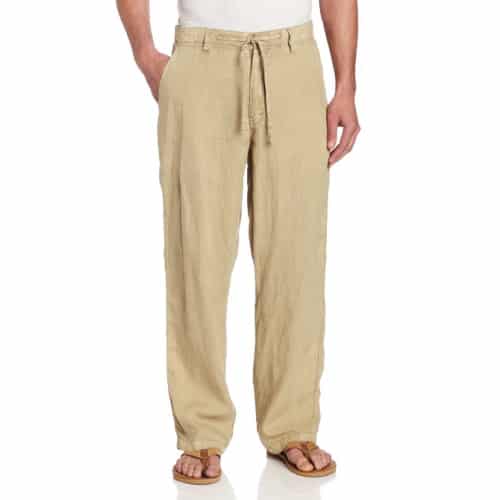 That's the 8 Bronze Anniversary Gifts for Men. Thanks for reading!
Follow us on Pinterest!