Not sure what to get for your husband this Valentines Day? Are you looking for the perfect Valentines Day gift that will make your husband absolutely happy? Need more Valentines Day gift ideas?
At Vivid's, we have brought together a list of gifts that your husband will love to get for his Valentines Day gift. Read on for Romantic Valentines Day Gift Ideas for Husband.
Updated: We have just added 4 more gifts in addition to the original 8 gifts for him. You're going to love these additional gift ideas. You'll find these new recommendations after the original 8.
Best Gift Ideas for Husband
1. Stuhrling Original Men's Classic Ascot II
A man has to be punctual. Help your husband to keep track of his time by getting him a wristwatch as a Valentine's Day gift. The elegant Ascot II from Stuhrling Original's Classic series implies sophistication through its classic design. The watch comes with two interchangeable calfskin straps, one is alligator-embossed black leather and the other is a matte finish dark brown leather.
2. Van Der Hagen Men's Luxury Shave Set
Turn shaving into an experience with this shave set that excels in both functional and aesthetic aspects. Van Der Hagen shave set comes with (1) 2 3.5oz scented soaps, (2) hypo-allergenic soap with 10%+ glycerin & emollient shea, mango & cocoa butter, (3) specially designed apothecary mug, and (4) 100% pure badger hair monogrammed shave brush with sturdy acrylic combination razor & brush stand.
3. Wahl Lithium Ion All In One Trimmer
Another Valentine's day gift ideas for him is the Wahl Lithium Ion All In One Trimmer. This baby from Wahl is a cordless & rechargeable all-in-one trimmer that allows your husband to trim, detail, shave, and clip, by simply changing blades! There's no need to get a separate trimmer for nose and ear.
4. New Balance Men's MR1400 Glow-in-Dark Running Shoe
Reward your husband for being such a loving husband this Valentine's Day with a pair of glow-in-dark running shoe from New Balance. This is a great way to encourage your husband to exercise too. The MR1400 running shoe from New Balance is light in weight and provides proper sole support. Its reflective, glow-in-the-dark accents make this shoe safe for nighttime runs and fun during the day.
5. Carhartt Men's Cotton 3 Pack Crew Work Socks
Simple but highly-functional Valentine's Day gift ideas for husband — Carhartt Men's Cotton 3 Pack Crew Work Socks.
6. Hanes Men's Assorted Classics 5 Pack Boxer Brief
A Valentines Day gift that shows the intimacy of your relationship with him. Men appreciate their wives to get underwear for them. It makes them feel taken care of.
7. Hanes Men's Classics 5 Pack Tartan Boxer
Here's a different idea if the husband is more of a boxer guy.
8. Asbach Uralt Brandy Filled Chocolates
Men love chocolate too. Your husband is going to love the Asbach Uralt Brandy filled chocolate gift box. Beautiful packaging box perfect for gift giving. Every piece is shaped like a bottle, wrapped in a golden foil made to look like a miniature brandy bottle. Tear away its wrapper and you will find delicious & rich-in-flavor chocolate filled with real liquid brandy. So yummy!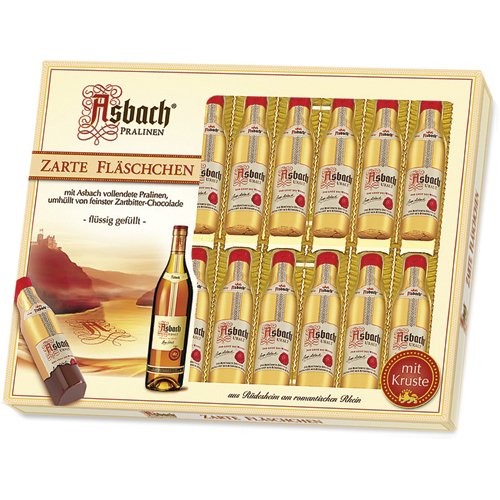 And there you have it: 8 romance Valentine's Day gift ideas for husband.
(February 5, 2014) Due to popular demand, we're adding another 4 gift ideas. Enjoy!
10. Kenneth Cole New York Slim Gunmetal Silicone Watch
11. Timberland Men's Hookset Handcrafted Slip-On
12. Ray-Ban Meteor Wayfarer Sunglasses
And there you have it: 4 more romance Valentines Day gift ideas for husband.
Wanna get more gift ideas? Follow us on Pinterest
More Awesome Gifts for Men: