Let's talk about tea today. If you are a Chinese tea lover or you are looking for a gift for friends who love tea, you will enjoy reading this article. Covers interesting finds from teapot, books, to tea pet and more. The 11 tea items here are unique and lovely.
Let's scroll down and take a look.
Chinese porcelain tea cup suitable for daily use. Beautiful nature scene of fishes in lotus pond. Delicate-looking. This Gaiwan has nice size that fits comfortably in hand.
It is perfect for making loose tea.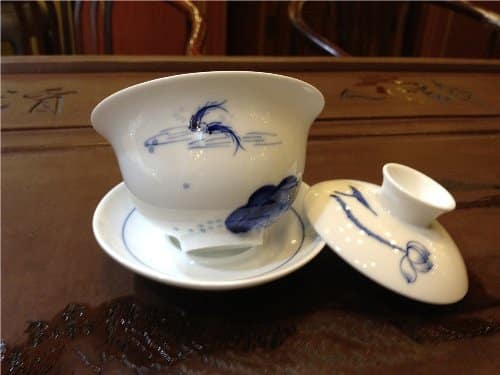 This normal-looking teapot is perfect for serious tea drinker. It doesn't look fancy but it is handmade from top quality Yixing purple clay. Finely handcrafted in China. Simple and elegant style with right balance, right fitting lid and good air hole.
This mini teapot is beautifully made to bring out the best aroma of tea.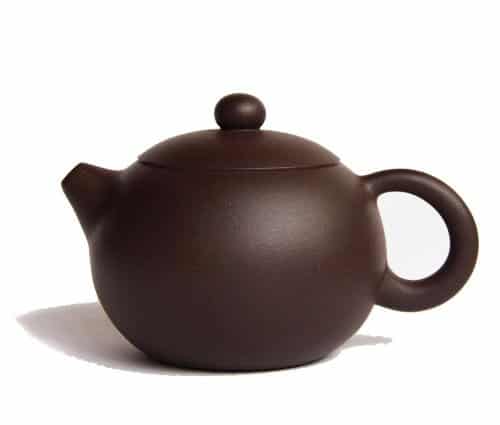 Tea lovers will be very happy to see this cute tea pet. It is handcrafted from red clay. When you look from the front, he is the God of Longevity, when you look from the back, it looks like a Peach of Immortality from Chinese ancient tales.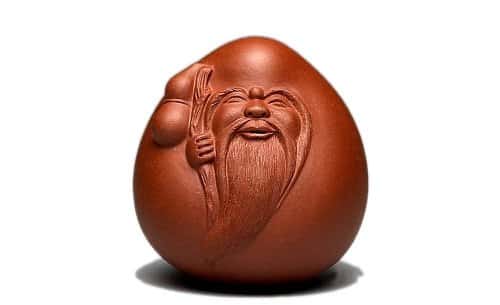 This is a popular light reading that introduce Taoism – the Eastern philosophy principles. Author Benjamin Hoff brilliantly conveys the tenets of Taoism through the witty dialogue between Pooh and his companions. Invaluable lessons on simplicity and natural living are presented. Understanding of Taoism made easy with this simple story of Pooh and friends.
Well written and entertaining. This book makes a nice gift.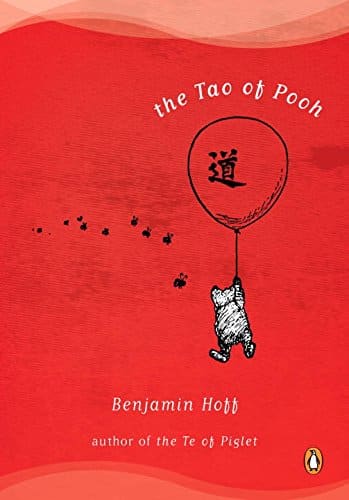 A must-have for tea enthusiasts. A complete guide to world's teas. Concise and beautifully illustrated. It brings you to tour the world's tea growing countries and revealing the surprising variety of teas.
This book talks about the history of tea, tea cultivation, the trade, the methods of preparing tea, the tasting notes, tea pot recommendations and more. An excellent tea book with beautiful photos and detailed info.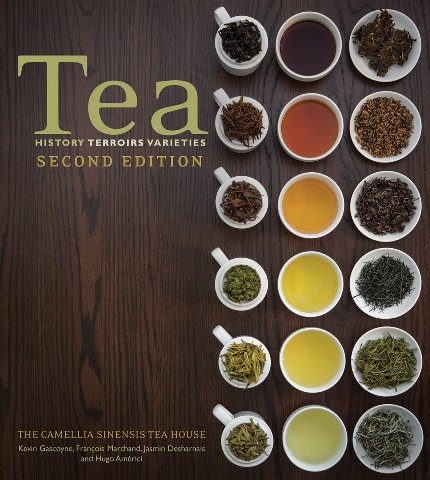 Ladies will definitely love this tea mug set that comes with infuser and lid. The removable infuser makes it great for making loose tea, and the lid keeps your tea warm for longer period. It has pretty cherry blossom design based on the Japanese Chiyogami paper.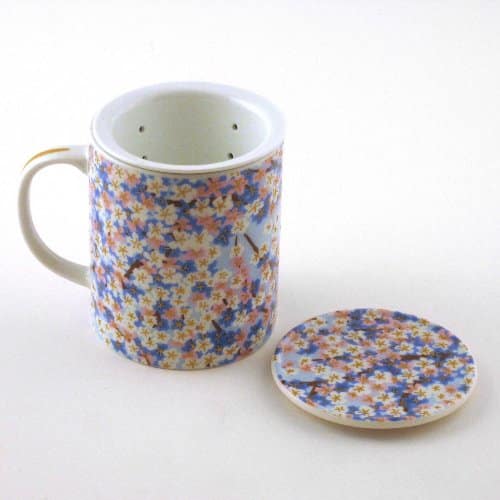 Lovely tea utensils for tea ceremony. Handcrafted from bamboo. This set includes tea funnel, tea spoon, tea pincers, tea scraper and tea spatula.
Good value set under $15.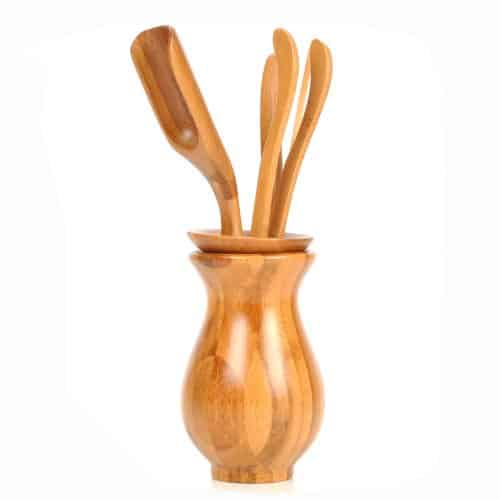 Tea lovers will appreciate this elegant wood tray great for serving of four. Made from polished Moso bamboo, it is sturdy and functional.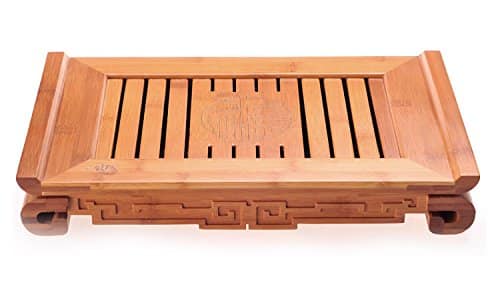 Any negativity will be swept away when you can enjoy a cup of hot tea accompanied with natural breeze and relaxing tones of chimes.
This hand-tuned bamboo chimes is perfect to hang in your zen garden.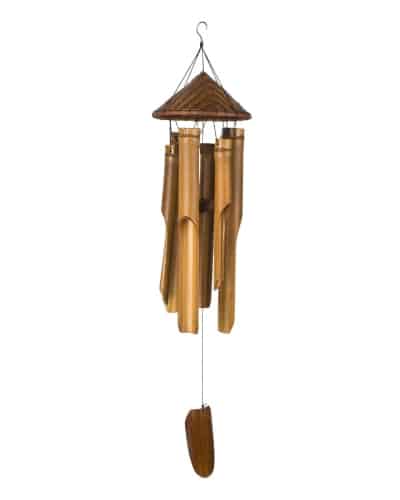 One of the best Chinese green tea types – West Lake Dragon Well Tea. Comes from the mountainous area around West Lake in Hangzhou, China. It is rich in anti-oxidants.
Fresh aroma, mellow taste with hints of sweetness. This tea makes a great gift for tea lovers.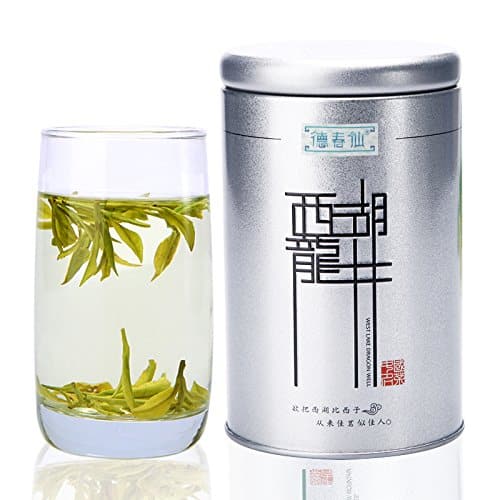 Flavorful oolong tea loved by many. Made with premium tea leaves infused with fragrant Osmanthus flower. This tea smells heavenly and tastes extremely smooth and refreshing.
Comes with a pretty jade lucky knot that looks nice for gift-giving.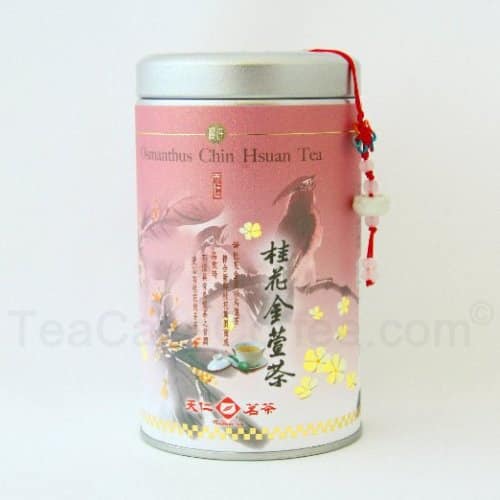 You might also interested:
Follow us on Pinterest!