You don't have to burn a big hole in your pocket when buying a gift for your grandfather. Read here if you are looking for a cheap gift for grandpa that is both functional and nice-looking for gift giving. Preparation of Father's Day gift made easy with our gift guide below. Our list consists of 12 unique ideas to make a grandfather smile. Most of the ideas shown below cost less than $30.
Discover our favorite affordable gifts for grandpa below.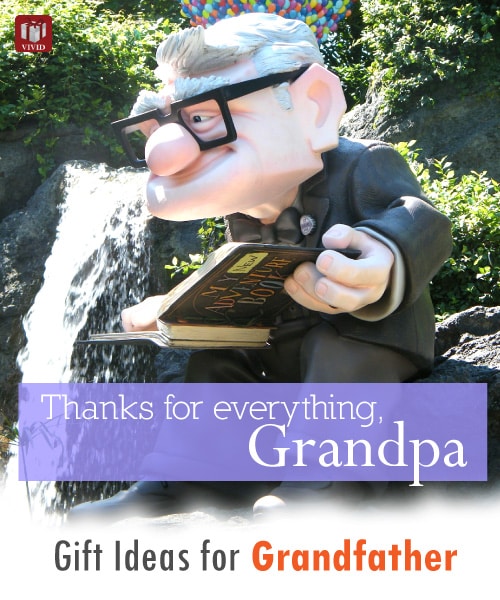 Inexpensive Gifts for Grandpa
This grandpa gnome is carefully holding his grandchild in his arms, giving the little one tender loving care. This garden décor is made from polyresin. It is nicely weighted and painted beautifully. A lovely décor for the first time grandpa.
Offer a great helping hand for him who loves to tinker. The magnifying glass and 2 alligator clips are useful when working on small parts. This must-have tool is practical to reduce frustration when working on tiny components.
A useful and cheap gift for grandpa who loves gardening. This is a fantastic gardening tool organizer that offers an easier way of transporting gardening tools. This lightweight caddy has a smart design that fits snugly on the bucket. It frees up internal bucket space by allowing users to carry small gardening tools on the outside of the bucket. It has 11 pockets in different sizes for storing scissors, gloves, pruner, fork, and more. It is made from a durable canvas that is easy to clean.
An artsy figurine that depicts the love between grandfather and grandchildren. It is hand-carved by artist Susan Lordi from her art studio in Kansas City, Missouri. This figurine is crafted with the highest level of details and it looks flawless from every angle. It works great as a home decor for the living room, bedroom, or hallway. This figurine makes a perfect gift for grandpa from kids.
5. Cool Grandpa T-Shirt
A cute tee that will definitely make your grandfather feel awesome when wearing it. This T-shirt reads "This is What a Really Cool Grandpa Looks Like". It is made from 100% cotton that is soft and comfortable.
Also available in green, blue, grey, red, and white.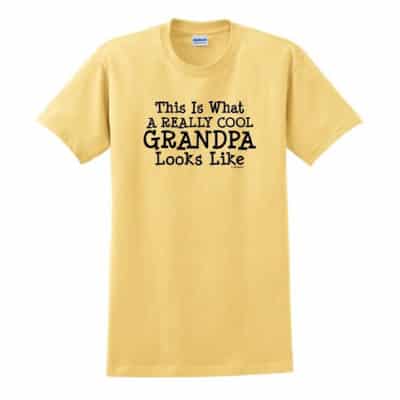 Are you feeling proud to be the grandchild of the world's greatest grandfather? This red and white cute looking metal parking sign is a nice gift for grandpa. Put it in the garage or the spot where he parks his car to make him proud!
7. Grandpa Mug
This Father's Day, you can also get a big capacity mug for him to enjoy his favorite beverage every morning.
This reclining camp chair that receives overwhelmingly positive feedback is great for outdoor activities. It features comfortable padded seat & backrest, adjustable seating positions, and adjustable armrests. At the back of the chair, there is a large zippered pocket for storage. This chair can hold up to 300 pounds. It is designed for easy transportation; it can be folded and store into a matching storage bag.
Large and solid. This mug is microwaveable and dishwasher safe. Perfect for morning coffee.
Excellent aftershave lotion for men to pamper their skin. It has a subtle and clean scent. loved by men. This lotion is added with witch hazel to soothe irritation and keep skin feeling fresh. It is great for razor burn and sensitive skin. One of the best Father's Day gifts loved by men.
Ideal for grandparents who experiences muscle tension and soreness. Wrap around the neck for relaxation of muscles at neck, shoulders, upper back, and chest. The warm heat and pressure help relieve neck pain, upper back pain, shoulder pain and headaches. 4 heat settings.
This is the last item in our list of affordable gifts for grandpa. A stylish checkered bathrobe by Dockers. It looks classy on elderly men. Featuring two front pockets and a matching belt. It is made from good quality cotton that fit well and wash well.
That concludes our list of 12 cheap gifts for grandpa perfect for Father's Day. Thanks for reading.
Related Gift Guide for Grandfather:
---
Like us on Pinterest!