This post is dedicated to instant noodle/ ramen lovers. In this gift guide, we'll share with you the best ramen gifts ever (arguably). So DO NOT miss this.
Ramen — precooked noodles ready in minutes are cheap and easy to prepare. Coming from different countries, they are available in a variety of brands and flavors. If you are a non-regular-ramen-eater, choosing a yummy ramen out of the many types available in the market could be a headache.
Below, we have compiled a list of 7 ramens loved by many ranging from dried noodles to soup noodles and even cup noodles. Also, at the end of the list you will find some dining wares to complete your choice of ramen. For example, beautiful & durable ramen bowl.
Remember to follow us on Pinterest and share these ramen gifts if you care.
I.   Indomie Mi Goreng Fried Noodles – Mi Goreng means fried noodles/ chow mein in Indonesian. It comes with sweet soy sauce, chili powder, seasoning powder, and seasoning oil. This noodles taste sweet and slightly spicy. It is really delicious especially with the addition of a sunny side up egg and sprinkling of the crispy dried onions which comes in the packet. Product of Indonesia. Chosen as one of the best ramen gifts because of its great taste.
II.   Nongshim Shin Ramyun Black Premium Noodle Soup – This is a premium version of famous Nongshim Shin Ramyun. It comes with dried beef chunks, mushroom, onion and veggies.  The noodles are chewy to the right degree and the noodle block is big. This premium version of Shin Ramyun has also added more garlic and the hot and spicy broth is thicker and richer in taste. Product of USA.
III.   Mama Shrimp Creamy Tom Yum Flavor – Soup noodle with Tom Yum taste. It comes with seasoning powder and paste which contain chili and citrusy Thai Tom Yum. Perfect to serve in cold days.   Product of Thailand.
IV.   Myojo Ippeichan Yakisoba Japanese Style Instant Noodles – Tasty yakisoba to be served dry (not in soup). For instant noodles, the texture of this noodle is considered very well. This noodle comes in a very convenient fill-and-drain packaging. The soup base, vegetables and Japanese style mayonnaise add wonders to the noodle. Product of Japan.
V.   Nongshim Doong Ji Cold Noodles in Chilled Broth – Traditional Korean noodles served chill. The noodles are made from buckwheat and it is thin and very chewy. The cold broth is slightly sweet and very refreshing. Perfect for summer days.  Product of Korea.  
VI.   Little Cook Mushroom Vegetarian Premium Noodle – Cup noodle with mushroom flavor. Fit for vege-lovers.  It comes with seasoning and retort pouch containing a variety of vegetables. The noodles are flat and wide (more like fettuccini but narrower in width). Product of Thailand.  
 VII.   MyKuali Penang White Curry Noodle – love spicy food? Then you must get this. This is a recent product launched in mid-2013. It contains curry paste, shrimp seasoning and non-dairy creamer. The rich and creamy curry broth is super hot and amazing. Product of Malaysia.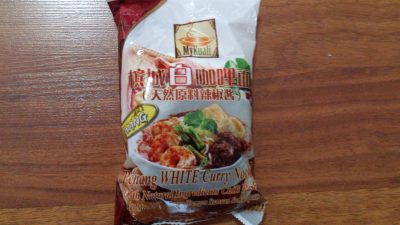 VIII.   Ramen Bowl
Beautiful ramen-serving instruments – ramen bowls. These bowls are great ramen gifts.
IX.   Chopsticks + Chopstick Rest
Ramen gifts for ramen lovers who are skilled at using chopsticks.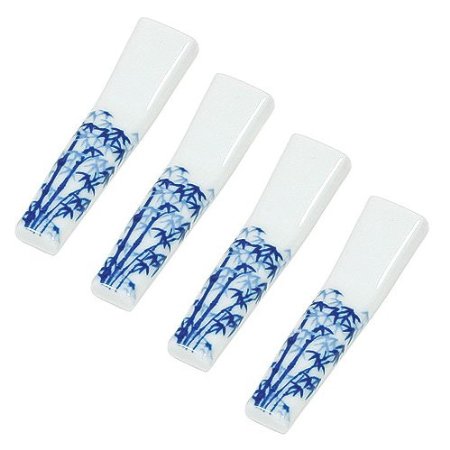 X.   Spoon
 And there you have it: some pretty RAD ramen gifts for ramen / instant noodle lovers.
Get more gift ideas like this on Pinterest
---
You may also like: