Read here if you are looking for Dance Recital Gifts. Traditionally, on the dance recital day, most people give a bouquet of fresh flowers to the dancers. However, other gifts are also acceptable. If you want to get your teen dancer something unique or something more long-lasting than fresh flower, read below for gift ideas that are perfect for teen ballerinas.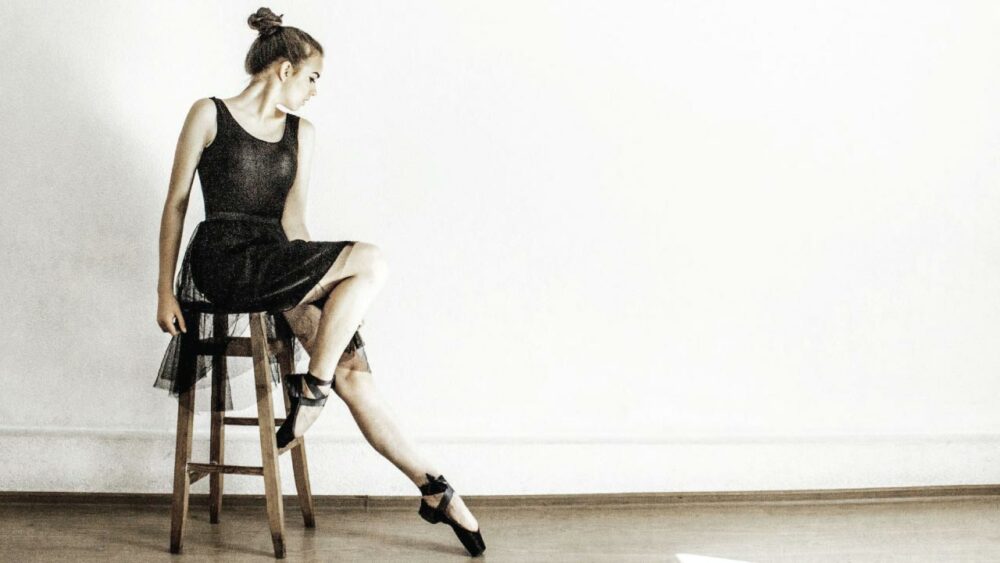 Best Dance Recital Gifts
Below are some cool gifts for dance recital.
1. Willow Tree Good Cheer Figurine
Let this girl presents a bouquet of flowers to your teen dancer. She is finely hand-crafted with lovely details that look good on every angle. The yellow flowers look cheerful and her gesture is pure. A great way to show your support and love for her.
2. Always On Pointe Ballerina Tote Bag
A pretty tote bag that she can use as her dance bag. It says "this girl is always on pointe".
3. Ballet Dancer Nutritional Facts Shirt
This unique nutritional label shirt will be highly appreciated. What are ballet dancers made of? They are made of 97% determination, 200% discipline, 100% heart, and more awesome nutrition.
4. Ballerinas Composition Notebook
A notebook will cute cover featuring ballerinas in different poses. Contains 140 college-ruled pages. Perfect for taking notes or writing the journal.
Yes, our counting always starts at 5.
Even the wall clock in our room shows time for 5, 6, 7, 8 only.
She will also appreciate this beautiful watch by Nine West. The classy, minimalist style goes well with any casual or dressy outfit. It features a matte grey face, rose gold-tone hands with a matching the grey band. Chic with a touch of youth. This is an excellent timepiece for the young ladies.
8. Jewelry
Jewelry is a girls' best friend. Addition of new jewelry into her collection is always welcomed. Dance-related earrings, necklace, charm or bracelet will definitely make her happy. She will love the below dance themed jewelry.
6a. Dancing Ballerina Necklace 
Gorgeous necklace with multicolor stones on the tutu. Colorful and sparkly. A charming piece at a great price below $10.
6b. Dance, Love, Sing, Live Bracelet
Teen girls will love this stylish bracelet with 3 attractive charms. Dangling there is a dancer, a music note and a heart with shining crystal. It is engraved with an inspirational message: "Dance as though no one is watching you, Love as though you've never been hurt, Sing as though no one can hear you, Live as though heaven is on earth."
For the ballet people.
10. Adult Coloring Book
For her to unwind and relax after a long day of practice. We love these two books that are filled with artistic illustrations of different dance moves.
For the ballerinas who always work hard and ain't got time for the boyfriend. This t-shirt will definitely make her smile. Lovely design of a pair of ballet shoes with an eye-catching statement. Says "Ballet is my boyfriend". Funny and cute. It will become a big hit among the girls!
For the young at heart. If she loves hugging a plush toy to sleep. This Ty plush bear will definitely make her smile.
13. Makeup
13a. Physicians Formula Shimmer Strips Shadow Palette
Teenagers love experimenting with makeup. Products like lipstick, eyeshadow, mascara or blush is a useful gift for dancers.
She will love this Physicians Formula eyeshadow palette with a collection of 6 attractive shades. It has a brilliant mix of bright colors and neutral colors that she can use on stage.
13b. SIXPLUS Pink Makeup Brushes
If you are not sure what makeup color she likes and doesn't want to risk getting the wrong stuff, you can opt for makeup tools. She will love this set of basic makeup brushes that comes with a pink carrying case. The brushes are made of high quality, cruelty-free, soft synthetic hair. They pick up makeup product easily and easy to carry around to any dance performance.
A must-read hair bible. This book pulls together 80 classic and contemporary styles and provides step-by-step tutorials. Complete with nice pictures and illustrations, learning new braids will be so much fun!
15. Wall Decor
Dancers will appreciate dance-themed decoration in their room. We recommend a poster or wall sign as they are easy to display even if she is staying in a dance school's dorm.
15a. Dance – "The body says what words cannot."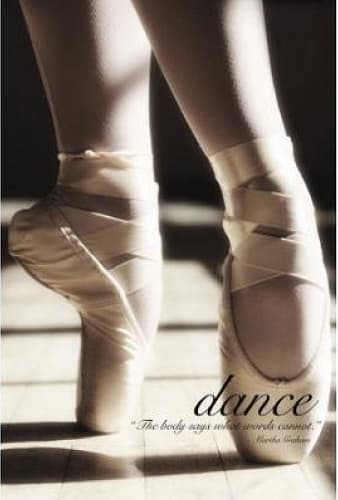 15b. Dance Styles Poster Print
Cute poster with fun sayings that only dancers can understand. "You don't start counting at 1. You start counting at 5, 6, 7, 8.", "You don't walk places, you dance there."
A stylish photo frame for your teen to keep her wonderful dancing moments. 6 openings to hold different sizes of photos. Simple and beautiful.
For her dresser. This ballerina in sturdy arabesque position is ready to hold on to her necklaces, earrings and other gems.
Another nice alternative flower gift for her. A box of 18 gorgeous rose soaps that smell amazing.
19. Dance Canvas Prints by ElephantStock
An artistic wall art painted by Ashvin Harrison. This ballerina in purple dress is posing gracefully in attitude derrière.
That concludes our list of best gifts for teen dancers. Thanks for reading.
See more dance gifts on our Pinterest!