Looking for a Christmas gifts your boss? We have brought together a list of 5 impressive Christmas gift ideas for boss that they will love to receive as a gift this holiday season.
A stressed out boss could spell a bad time for the team (and you, of course). Keep the boss's stress level low with the Frasier Fir Poured Candle by Thymes. Its fragrances? Aromatic snap of crisp Siberian Fir, heartening cedar wood and relaxing sandalwood.
Hand-carved by artist Susan Lordi. Willow Tree figurative sculptures speak in quiet ways to heal, comfort, protect and inspire. Arrives in a gift box, ready for gift giving with an enclosure card.
The internet's most popular motto on mugs. The "Keep Calm and Carry On Mugs" gift set comes with two 10-oz mugs, one red and one white. More Keep Calm merchandise.
4. Anthon Berg Chocolate Liqueurs
Truly a great gift. 64 pieces of delicious dark chocolates with liquor filling. Neatly packed inside a gorgeous gift box.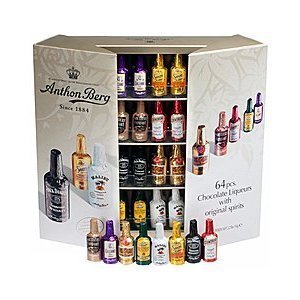 A revolutionary kitchen appliance that lets you grow your own food indoors all year round. Computerized Adaptive Growth Intelligence monitors growth and alerts you when to add water and nutrients.
And there you have it — 5 Christmas gift ideas for your boss.
Did you like our gift ideas? Did you dislike our gift ideas? Let us know below. Follow Vivid's Gift Ideas on Pinterest.
You may also like