Find fabulous 5th Anniversary Gifts for Her here. We have brought together a list of 7 traditional wood theme gifts and non-traditional gifts perfect for celebrating 5th wedding anniversary. These ideas are sweet, romantic and thoughtful. Your wife gonna love these items, and we are sure she gonna love your more!
Scroll down to discover now!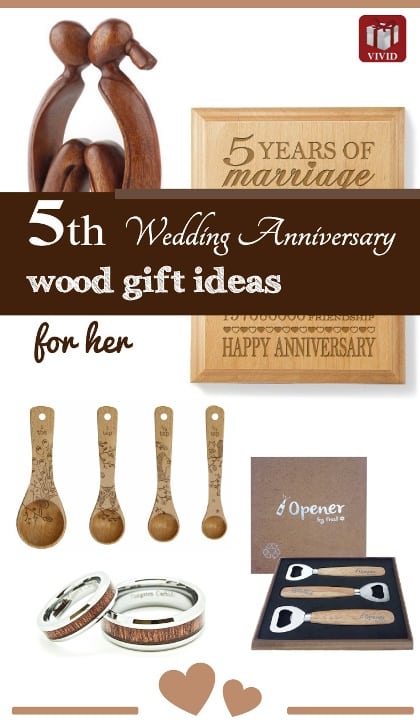 A beautiful wooden figurine that depicts the love and closeness between a couple. The man and woman are crouching, leaning towards each other for their romantic kiss. Handcrafted with fine details, it looks artistic and flawless from every angle. Makes one of the best traditional 5th anniversary gifts for wife.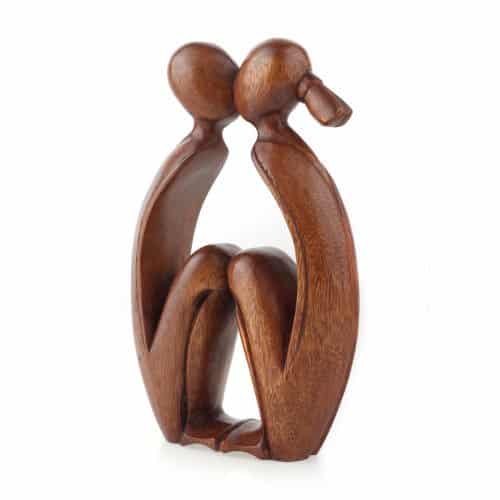 This is another nice wood gift perfect for celebrating 5th wedding anniversary. A charming wooden plaque designed by Kate Posh, hand-carved in California. Quality natural wood, lovely engraving. A pretty wall decoration that your wife will absolutely love!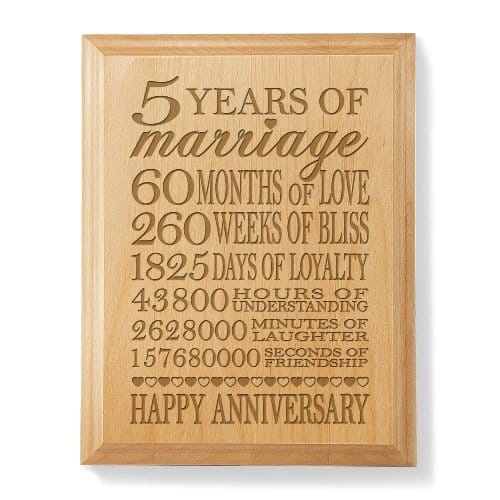 Wood gift that is functional and useful. Set of 3 bottle openers with good-looking handle made from solid rubber wood. Sturdy and comfortable to grip. These bottle openers are easy to use and require very little force to pop any cap (great for the ladies).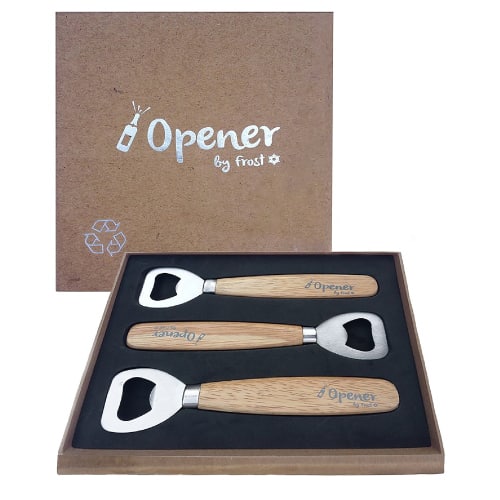 Women love jewelry. On the 5th anniversary, bring her out for a romantic dinner and give her this gorgeous necklace to show her your love. Single heart design accented with brilliant gems. It looks dainty and pure, just like your heart to her.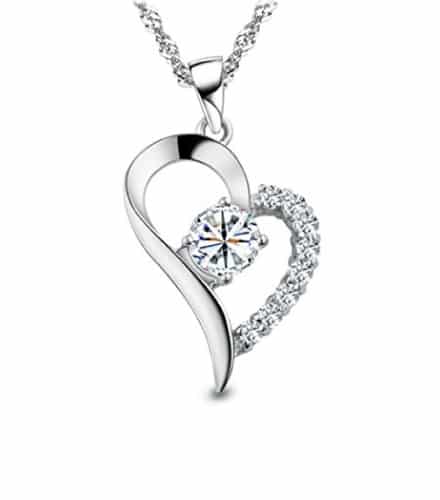 Something sweet to touch her heart – a set of unique rings with wood grain inlay great for the wood anniversary. Simple and elegant. They look good on both man and woman.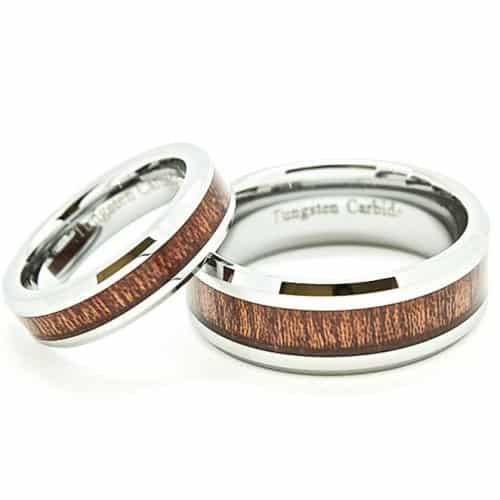 Your wife will also appreciate this polka-dotted bag by Betsey Johnson. Featuring retro-feel polka dots on a silver background. This bag is roomy, light and comfortable to carry. A chic and functional bag great for everyday use.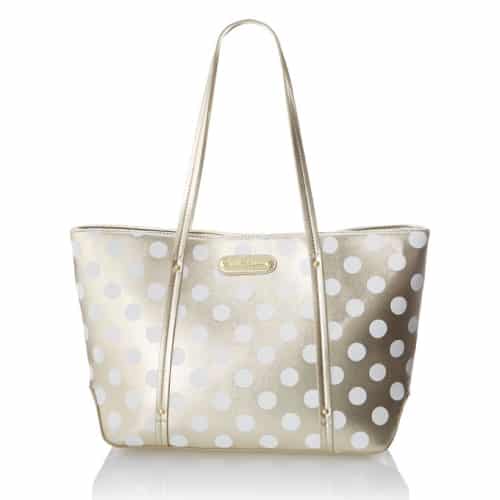 Cute and small 5th anniversary gift for her. A set of measuring spoons with whimsy graphic. Four adorable designs of woodland animal (peacock, owl, hedgehog and squirrel). Well made, durable, long-lasting.
(Great value <$15)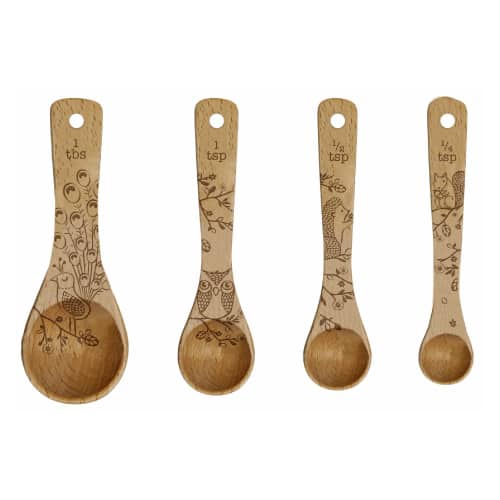 That ends our list of 5th anniversary gifts for her. Have a very happy anniversary with your wife! Thanks for reading.
Follow us on Pinterest!