Find it difficult to be creative on what gifts to get for your 10th wedding anniversary? Your mission of getting the perfect gift for your spouse made easy with our list of unique 10 Year Wedding Anniversary Gifts below. The list that we have brought together consists of both modern and traditional anniversary gifts. Read on to discover more!
This hand-sculpted figurine by Precious Moments features a loving couple holding hands, celebrating their love holding strong as ever for 10 years. There is a golden "10" written in the middle of the figurine. This makes a lovely home décor for couples celebrating 10  years of marriage.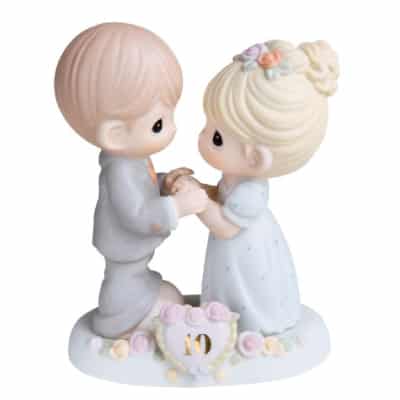 Tin and aluminum is traditional 10th wedding anniversary gifts. For husband, you can get a funny tin sign. This 16″ X 12" garage tin sign is a really nice wall décor for his garage. With old school graphic and distressed paint, it creates vintage feel to his man cave. Reads "MY GARAGE. MY RULES!", "What happens in my garage… STAYS in my garage."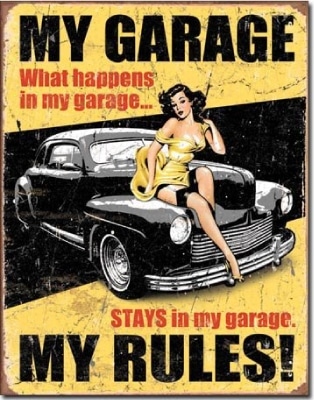 Premium roasted tea is another excellent item you can get. The delicious Earl Grey Imperial Tea by Harney and Sons is beautifully packed in a classy-looking blue tin. Contain fine blend, high grade tea leaves. It is flavorful with subtle hint of Bergamot. This tea has rich aroma and tastes heavenly. It is a wonderful tea that tea lovers will surely appreciate.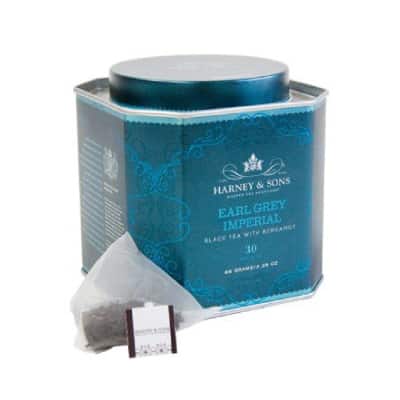 Next, anniversary gift for wife. An elegant watch for women by Fossil. Pink mother of pearl dial with shiny crystal accents. This watch is gorgeous, classy and luxurious. The stainless steel bracelet is designed with series of 5 crystals lining horizontally on the straps.  An expensive-looking watch at the price under $100.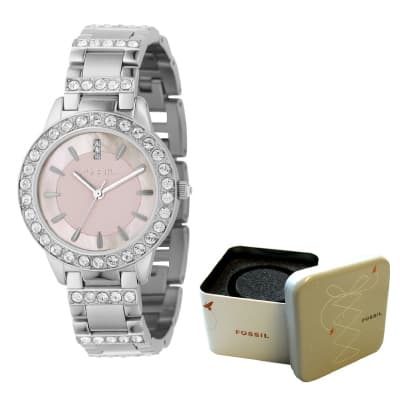 5.   Matching Attires/ Matching Accessories
5a.   I Love This Guy and This Girl Couple Matching Shirts
Remember the time when you were young and like to wear matching shirt that show everybody your love to each other? Well, these T-shirts will surely create that crazy in love feel again. The design is simple, young and bold! Perfect for husband and wife.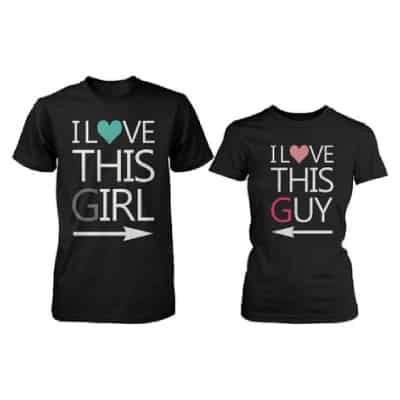 5b.   Kissing Couple Love Keychain
A boy kisses a girl. They are both happily in love. The boy is carrying a Chinese word "happiness" on his chest. A super cute matching keychain set, great for couple under $10.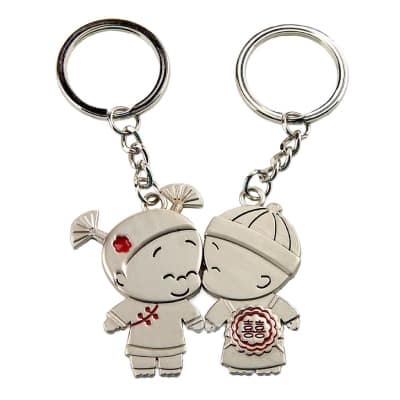 5c.   His & Hers Matching Couple Pendant Necklace Set
Set of two pendant necklace made from Titanium stainless steel. Special rings design accented with brilliant crystal. This necklace set looks stylish on men and women. Sentimental messages are crafted with high precision. Reads "Eternal love" and "The world looks wonderful when I am with you".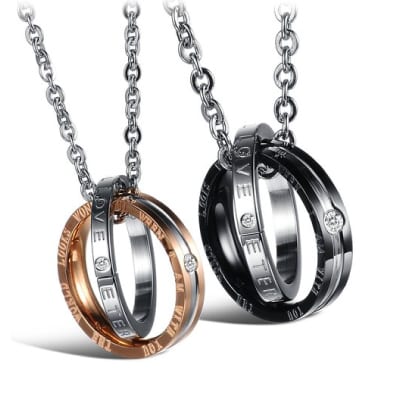 Wanna stay in line with the traditional's tin theme? Food in tin box suits food lover the best. Chocolate lover will appreciate this tin of pretzels covered in smooth and rich milk chocolate by Hershey. Tastes super delicious. Caution: They won't take their hands off from this.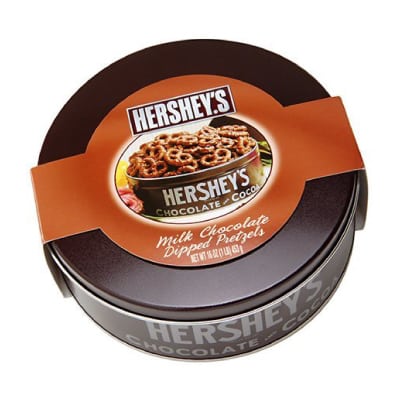 Another great idea to celebrate 10th anniversary. Make him his favorite food, pack in a nice lunch box and surprise him at work!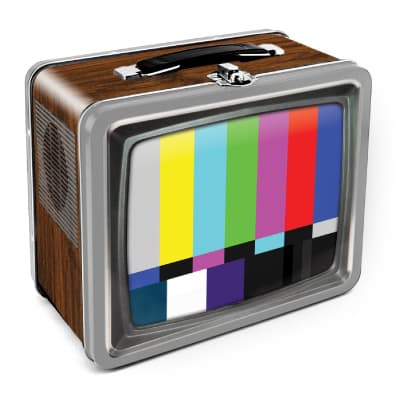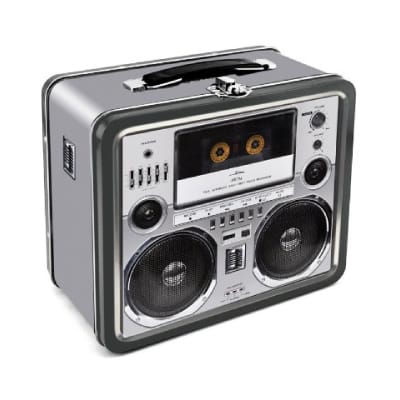 For the smokers and lighter collectors. This lighter engraved with heart and love design looks special. Well made with windproof feature, good quality. Made by reliable brand, Zippo.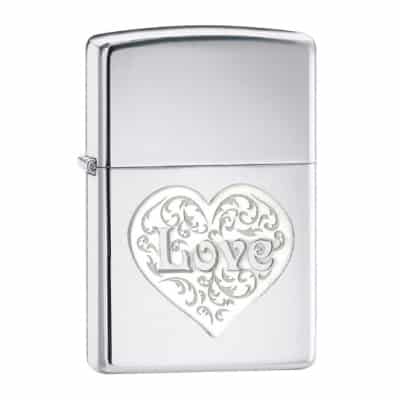 Drinking flask that looks cool and sleek. 8 oz capacity. With smart collapsible shot glass that is stored in the middle. The body of the flask is solid and the shot glass is easily expandable. Also available in pink.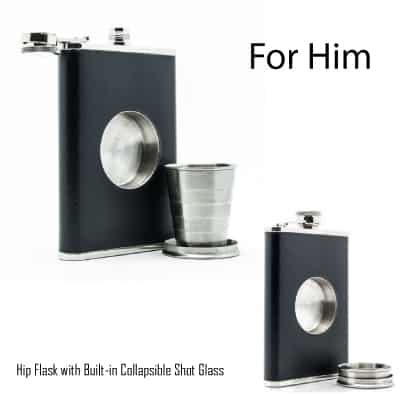 Another 10 year wedding anniversary gift in traditional aluminum theme. Lightweight wallet that offers you safety and convenience. Keep your credit cards safe with RFID scanner protection. This wallet is versatile and durable. The slots inside keep cards organized and make finding card in wallet easier. Fits ID, credit cards, business cards and more.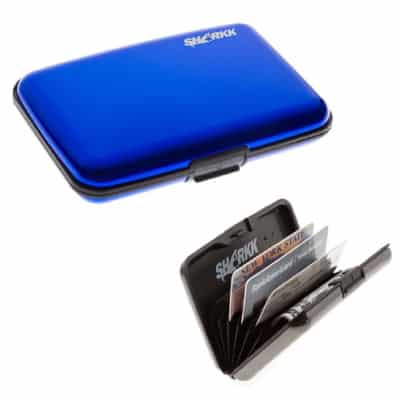 11.   Diamond Jewelry
Diamond is the modern 10 wedding anniversary gifts. It symbolizes love and eternity.  If you have bigger budget, you can also get a diamond jewelry. A shiny diamond necklace would be great for her, and a elegant diamond watch would be great for him.
That concludes our list of 10 Year Wedding Anniversary Gifts. Thanks for reading.
Related Articles:
---
Like us on Pinterest!