Gift buying for bosses can be difficult. You have to know their personality to get the right gift. Be conservative with the gifts if they are the serious type. Gift buying for female bosses, well, it could be even more difficult.
Run out of idea on what to buy for your female boss? Wanna get her something impressive and memorable? When it comes to finding the right gift, we are always ready to help. We have selected some of the best gift ideas for bosses that is guaranteed to earn you some impression points.
Below are the list of 10 special gift ideas for female boss, ranging from more formal and professional gifts to less formal but fun gifts. Check it out!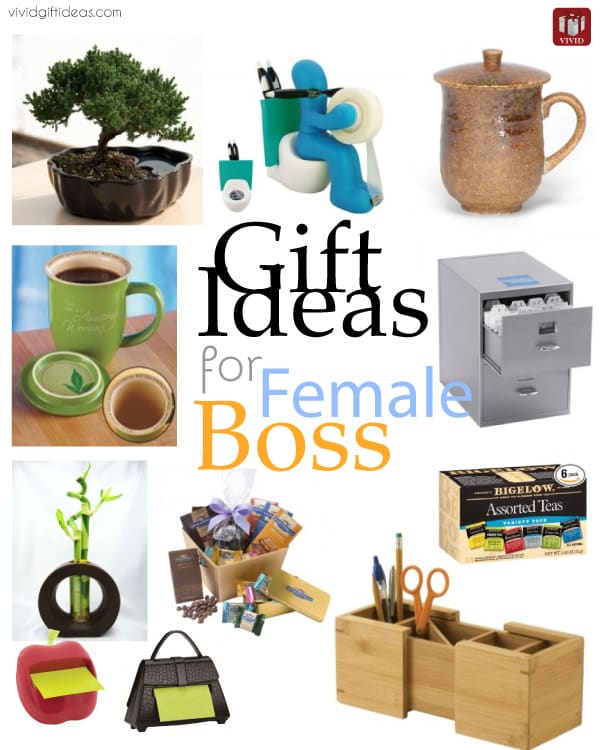 1.   Small Plant
Make office environment livelier. You can get her something green and small to put on her desk.
This bonsai with miniature fisherman is cool and unique, it creates the illusion of an aged Juniper tree in nature. It comes with a fisherman fishing by the tree. It can easily be trained into different bonsai style. Create great relaxing scenery at work desk.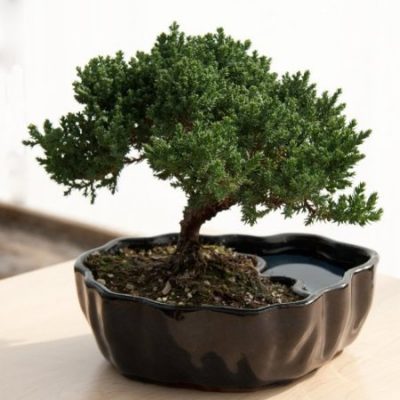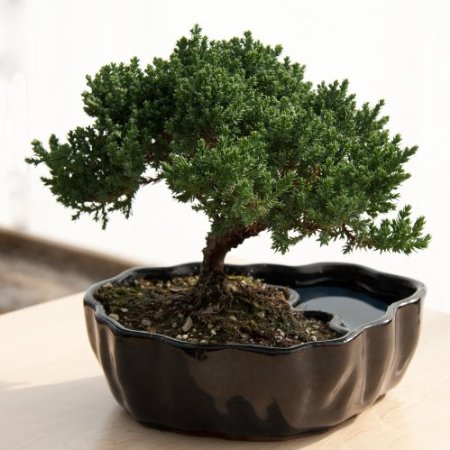 Lucky Bamboo Plant Arrangement is another choice. Lucky Bamboo represents wealth in feng shui and it is believed to bring good fortunes. This plant grows in water and can last for years. A lovely and artistic view on desk.
Air Plant – The perfect decorative plant for home or office. The presence of this air plant instantly brightens up its surrounding, making the atmosphere more livelier. This plant requires minimum care so your boss can get the most out of it with minimum input.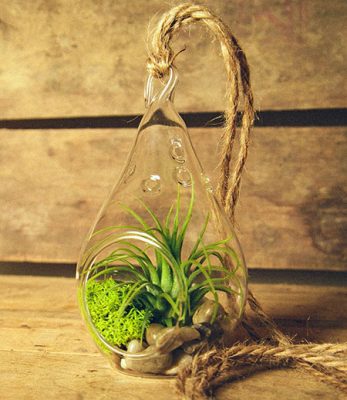 Executive gift that looks glamorous in pink. This business portfolio features 8 pockets to hold business card, 2 large pockets for documents, 2 pen holders and paper pads. Snap closure to keep content secure.
Good quality, easy organization, adorable in pink. Price under $20.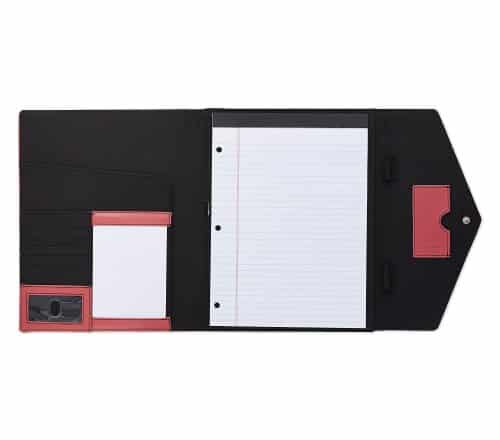 3.   Office Desk Accessories
Bamboo Pencil Holder for environmentally conscious boss. Crafted from bamboo, less environmental impact. This beautiful expandable pencil holder has 3 compartments and it can be easily expanded by 2 additional compartments. Wings slide smoothly. Sturdy built. Fit for small and large space.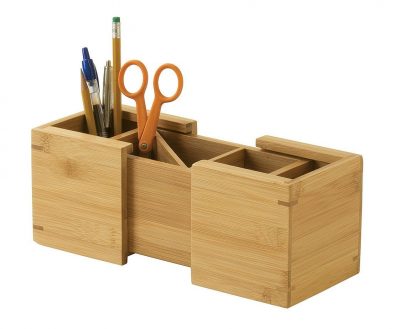 Need something fun? Check out this fantastic The Butt Station Desk Accessory Holder  which has multi-function. The blue guy works as pen holder, tape dispenser, and paper clip magnet. The toilet bowl can be used to store paper clips and the back can hold more pens, pencils and notepad. Hilarious and attention getting.
4.   Office Decoration
Wall art with inspirational quote. "Don't just fly, soar". Black starry background, looks uplifting.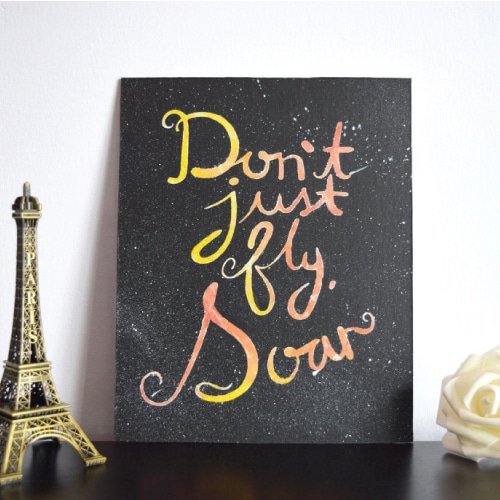 Beautify the workspace. A gold foil art decor that reads "office sweet office". Perfect office decor for your female boss.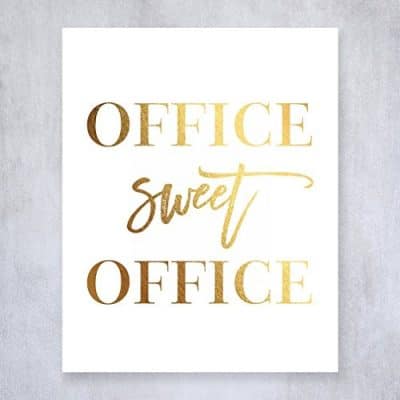 5.   Mug with Lid
Another practical gift idea. Kick-start a new day with a cup of warm drink. Mug with lid can keep the coffee/ tea warm while she works. The color and texture of this Japanese mug is beautiful and the handle is comfortable to hold. Made of ceramic.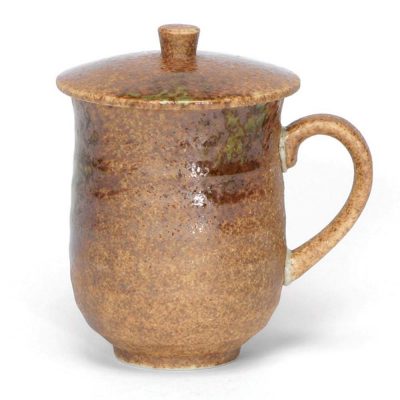 Another nice mug: You Are An Amazing Woman Mug by Abbey Press. This well made mug comes with a coaster that can be used as lid. It has nice inspirational quotes on it. Microwavable and dishwasher safe. Make a meaningful gift.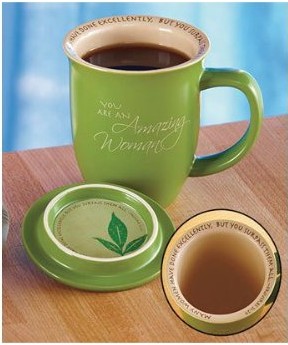 This is a lovely oil warmer that female boss will like. Made of blue ceramic. It looks elegant and cute in any room. Enjoy tranquility with the help of the scented oil of your choosing.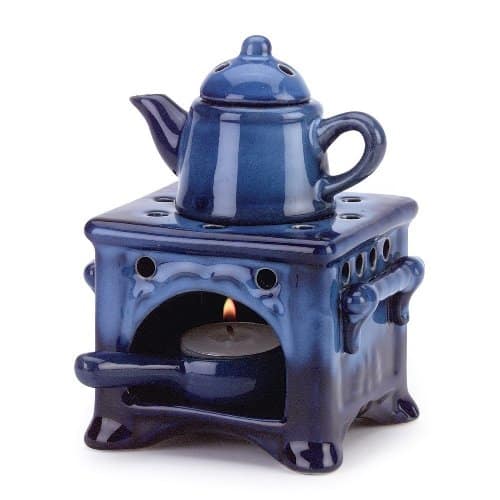 7.   Assorted Flavored Teas
If she is a tea lover, then assorted teas are nice. The Republic Of Tea Get Clean Tea is recommended by many for its great taste and soothing properties. Consists of 3 different flavors. Contains herbs that are good for detox and building reserved energy while helping the body manage stress.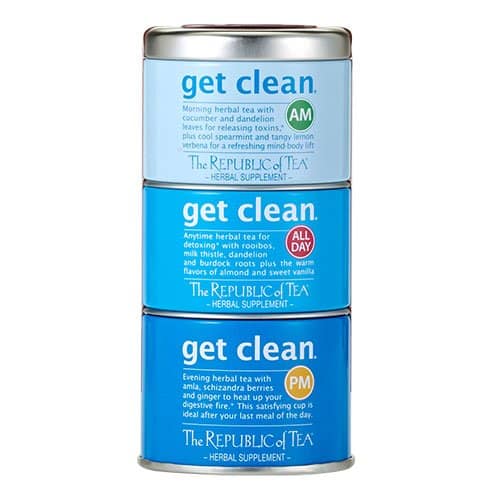 This two-drawer miniature cabinet is perfect for filing business cards.  It includes A-Z card index and can store up to 800 business cards. Made of hard plastic and has built-in digital clock that shows time and date. Cute and functional.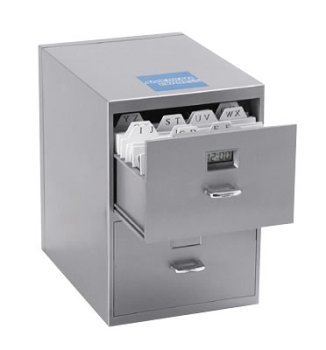 9.   Sticky Notes Dispenser
Cute little apple shaped office supply that looks nice and useful. It is heavy enough and doesn't fall over. Easy one-hand dispensing. Includes yellow sticky notes. It can be refilled and used as paperweight.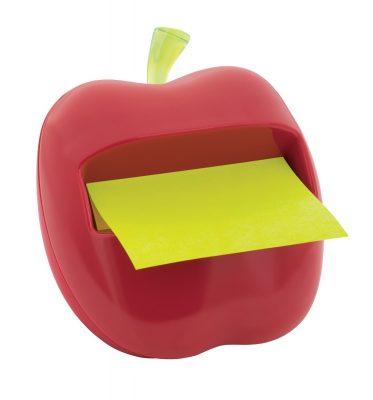 Another design with alternating colored sticky notes: Black Purse Post-it Pop-up Notes Dispenser (ladies would love it!)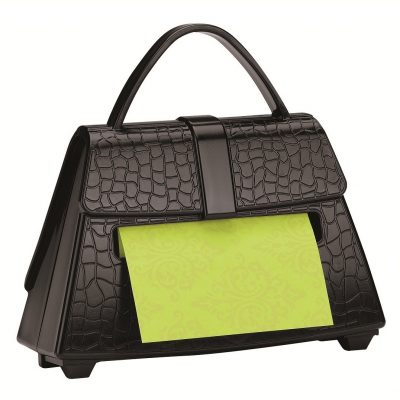 ***** Check out our new Christmas article: 7 Appropriate Presents to Get for Boss *****
10.   Gift Card
Gift card is among the top most wanted gift by women. Bookstore gift card, spa gift card, department store gift card and restaurant gift card works just great. Below are some of our recommended gift cards and the reasons why we chose them.
Starbucks Gift Card – Help her to start her day right with a flavorful cup of Starbucks coffee. A happy day for the boss means a happy day for the underlings.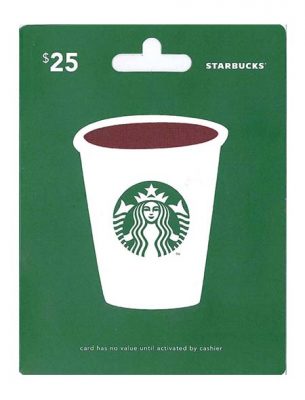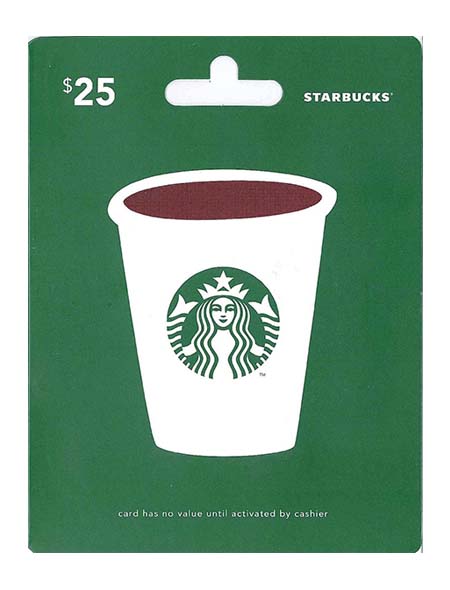 Subway Gift Card – Get delicious and healthy Subway sandwiches.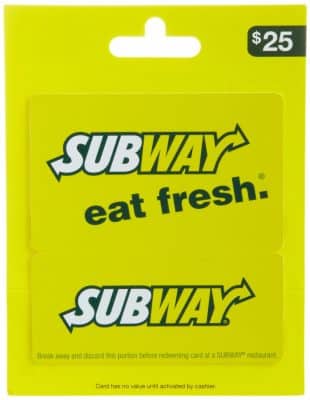 Panera Bread Gift Card – Enjoy delicious and aromatic bread fresh from Panera Bread's oven.
---
And there you have it: 10 gift ideas for female boss that will score you some points. Share this gift guide with your friends and family.