Hello world! Today, I am going to start out a new project called Vivid's Project. What is this new project about? Let's see a short intro for this project below.
A girl in her late twenties — I was always a left-brained girl with all the analytical and logical thinking. Creativity was never my forte. I stopped doing art and craft since high school, and there was no doodling nor painting. The only thing that I drew back in high school and college years was graphs and charts. The "artsy" side of me was drawing two-dimensional graph.
Well, I still loved pretty things like most girls do. Last year, I happened to stomp across an old book in my family room. This book is called Make the Most of Your Mind by the mind-mapping inventor, Tony Buzan. This book talks about developing the untapped potential of the brain. Reading this book has inspired me to explore the opposite side of brain that one always uses. For my case, it is the right brain. You can read more about the book here.
Starting with doodling since last year then eventually moved on to proper drawing, I now have the courage to share with you my beloved creations.
In the new Vivid's Project, I'm going to show you my finished artworks printed on products like mugs, t-shirts and tote bags.
I have special love for designing tote bag. It is exhilarating knowing that someone out there in this big big world is carrying a bag that I designed walking down the street. And I wish to share this happiness with you, my dear readers.
Take a look at some of my works below. I will try to update weekly on Vivid's Project. If you like to see more of my work, you can also visit my Zazzle store here.
I hope you like my works!
Enjoy and feel free to comment below.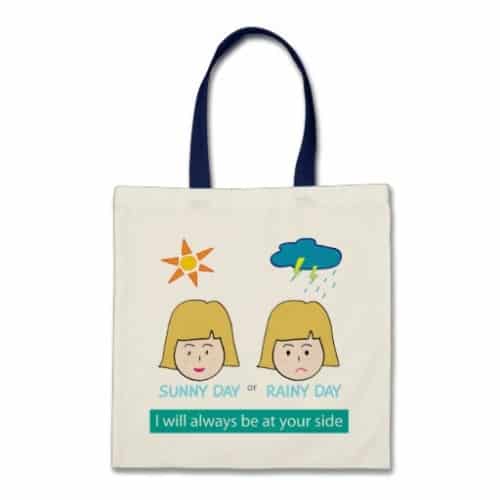 This tote bag is designed for girls of all ages. Cute graphic of a short-hair girl with a happy face on sunny day and a sad face on rainy day.
Says "Sunny day or rainy day, I will always be at your side."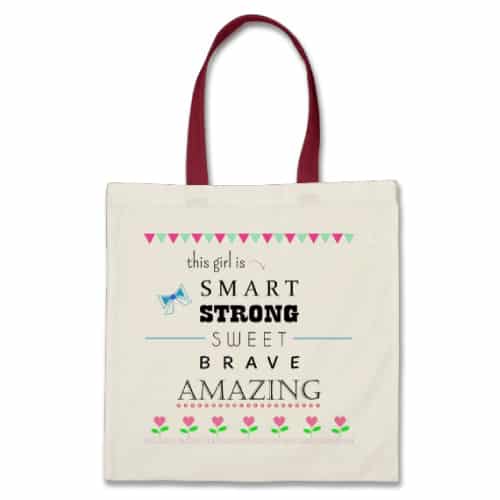 I love designing with inspiring message or quote. This tote bag says "This girl is smart, strong, sweet, brave, and amazing."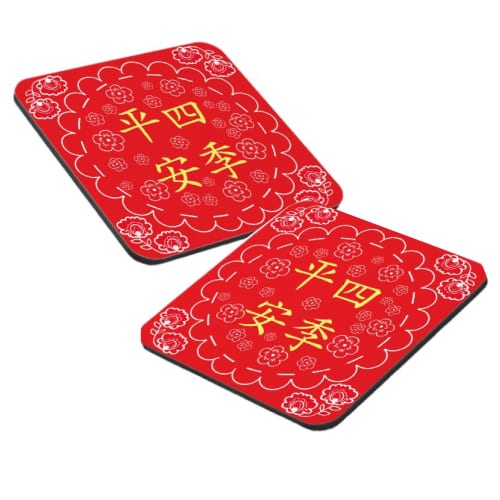 I love Chinese paper-cutting art, it has a long history tracing back to 6th century and became a popular decorating art during the Ming and Qing Dynasty.
This charming red coaster set is inspired by the traditional Chinese paper-cutting art. It is designed with elegant peonies and plum blossom.
The meaning of the Chinese text – Good blessing and peace for four seasons.
April 10th Update: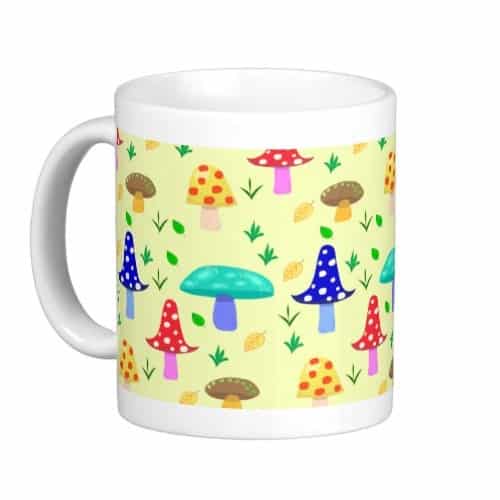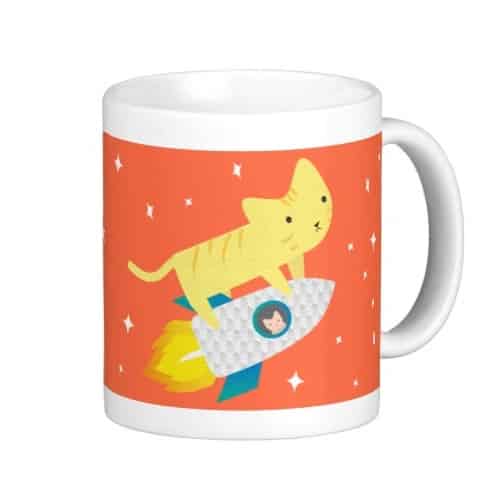 Two cats escaping from the Earth. One in the rocket with its lil pink head popping from the windrow and another cheeky one riding on the rocket.
April 17th Update: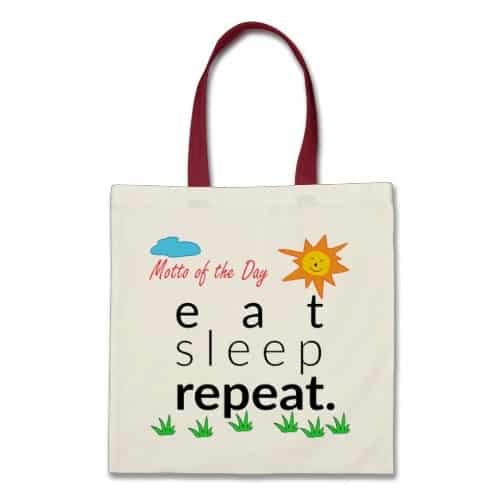 When you yearn for some rest, this bag say it all "Motto of the day: Eat, Sleep, Repeat." 
Relax… carry it to stroll around and people will get the message.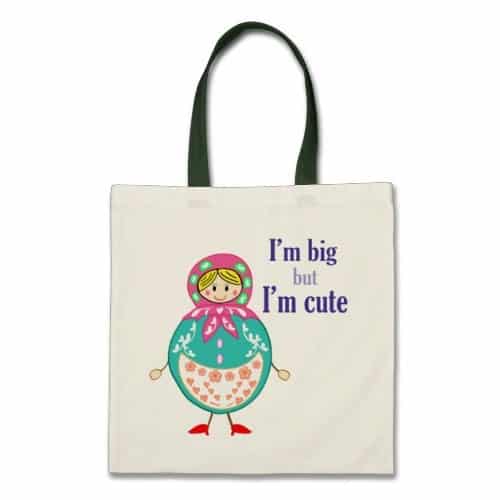 Girls must love their body no matter what shape they are in. It is not a crime if you are not slim and skinny. Love your body and be confident. Like this cute Russian Doll, dress up and be happy!
April 24th Update:
National Teacher Appreciation Day Specials.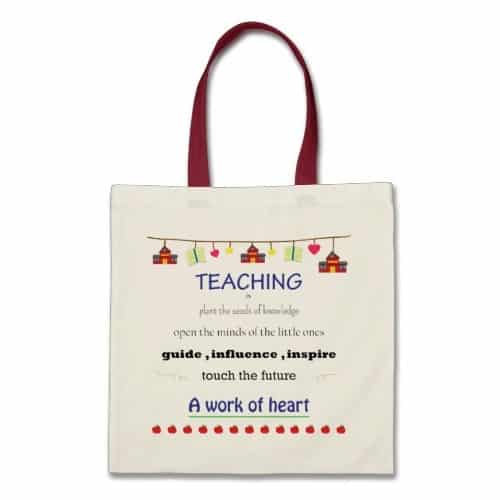 Teachers will love this tote bag. It is designed with fun graphic and nice sayings. Reads "Teaching is – Plant the seeds of knowledge; Open the minds of the little ones; Guide, influence, inspire; Touch the future; A work of heart."
At the top is a brown string hanging mini schools, mini book, little hearts and tiny stars.
At the bottom is multiple red apples – the symbol of teachers.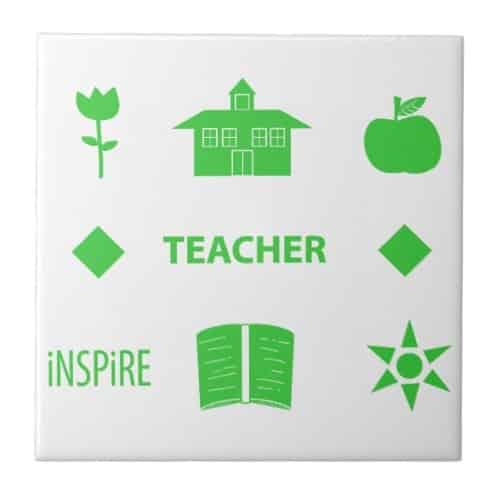 This is another artwork that I created for Teacher Appreciation Day. Simple green and white. It has contemporary feel with minimalist style. I have it printed on magnet and decorative tile.
May 1st Update:
2015 Mother's Day Specials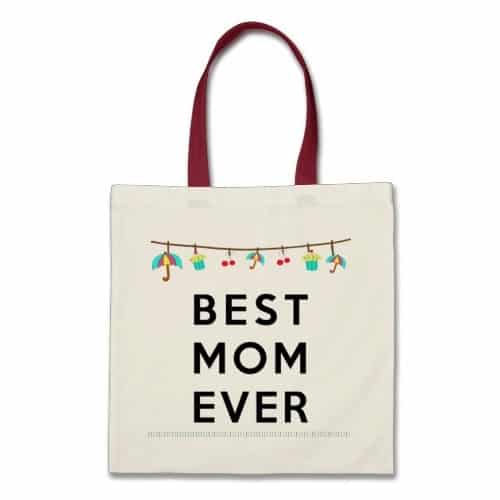 Young and funky style. At the top, there are multiple umbrellas, cupcakes, and cherries dangling on a rope. For the best mom ever.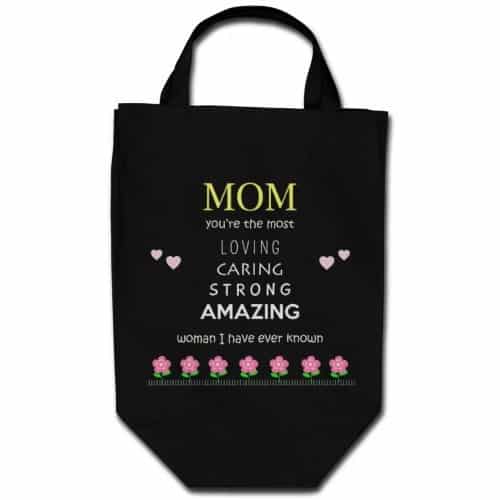 Shopping bag that mom can use with proud. It has lovely design and sweet sayings of  "Mom, you're the most loving, caring, strong, amazing woman I have ever known"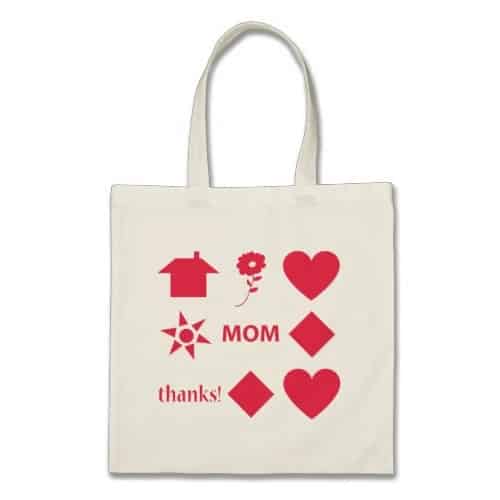 Here is a minimalist style artwork that I created for Mother's Day. I chose solid red for this because red is passionate and eye-catching.
I also have it printed on magnet.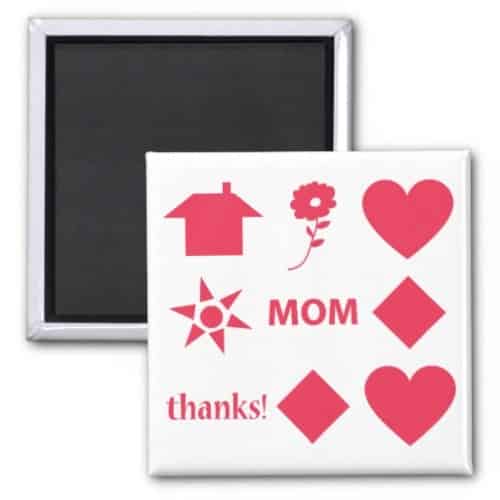 May 8th Update: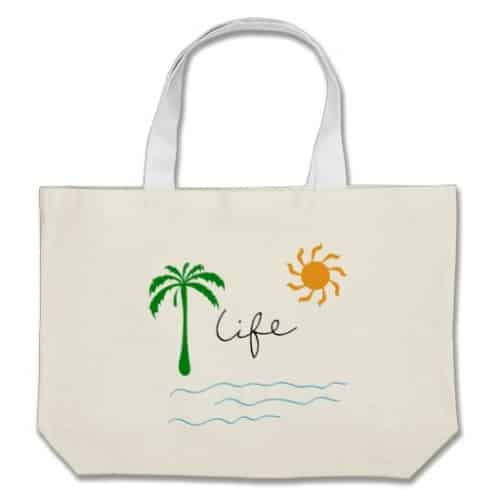 Summer is incomplete without spending days after days at the beach. Enjoy the hot sunny day under a swaying palm by the big blue sea — It is called "Life".
May 15th Update: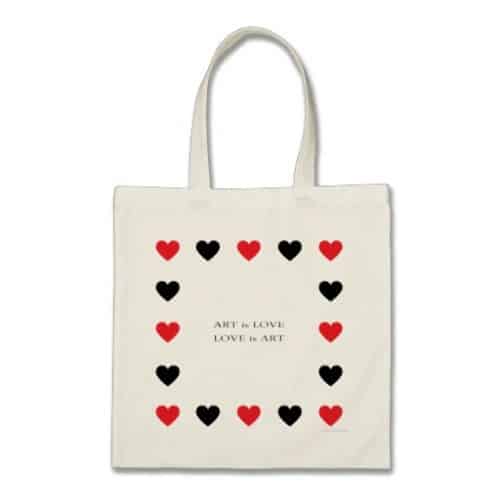 "Art is love. Love is art."
Stylish black and red hearts bag for the artsy people.
June 8th Update:
2015 Father's Day Specials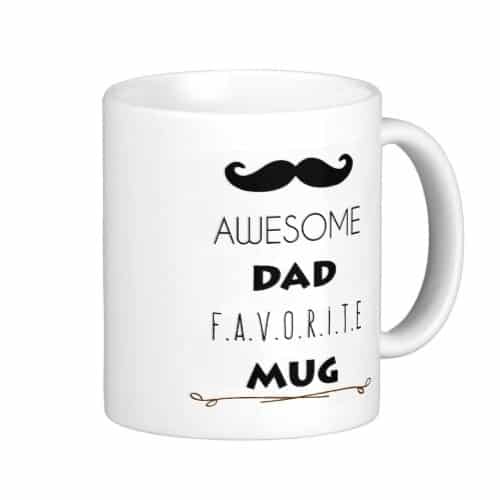 Coffee mug for dad. Cute design of a mustache and bold statement that reads "Awesome Dad Favorite Mug". It gonna be your dad's new favorite mug.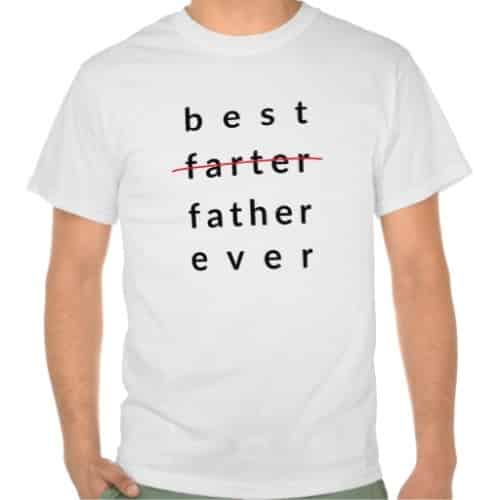 Fun T-shirt that makes a good Father's Day gift. This shirt says "Best Farter Ever. Nope, I mean Best Father Ever". Get one and have a good laugh with your dad.
This design is also available in dark colors.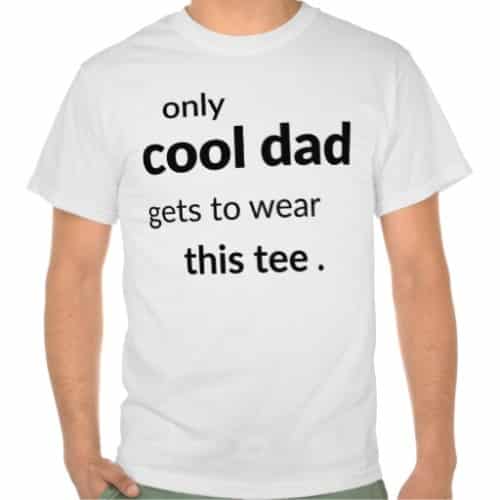 Another awesome statement tee for dad. Daddy will definitely feels so proud to wear this.
June 29th Update:
Love wins. Celebrate pride with this cool tees from Vivid's.
For Women: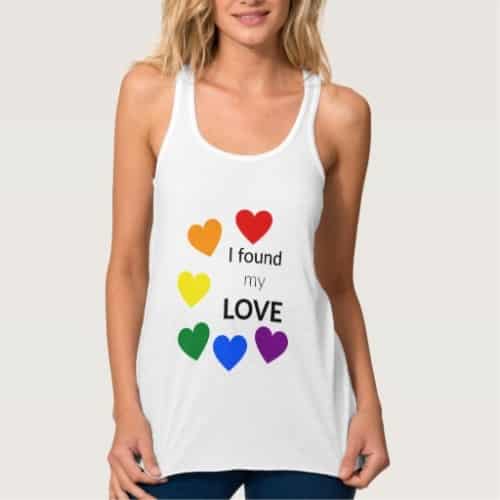 For Men: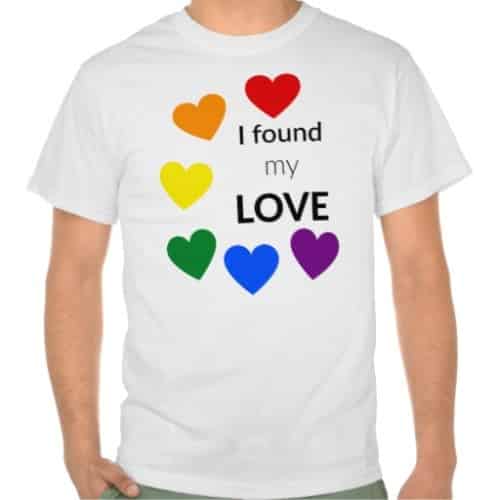 Matching T-shirt for gay couples. Bold statement saying "he is my Mr. Right", with rainbow pride colors. Perfect as a wedding gift for gay couples, or gifts for gay boyfriend.