Looking for presents for the little ones this Easter? Discover cute Easter gift ideas for kids they will love, ranging from Easter basket to storybook. We're sure you will find inspiration from our list. So what are you waiting for? Check it out now.
New! 2015 Super Fun Easter Basket Ideas for Kids HERE.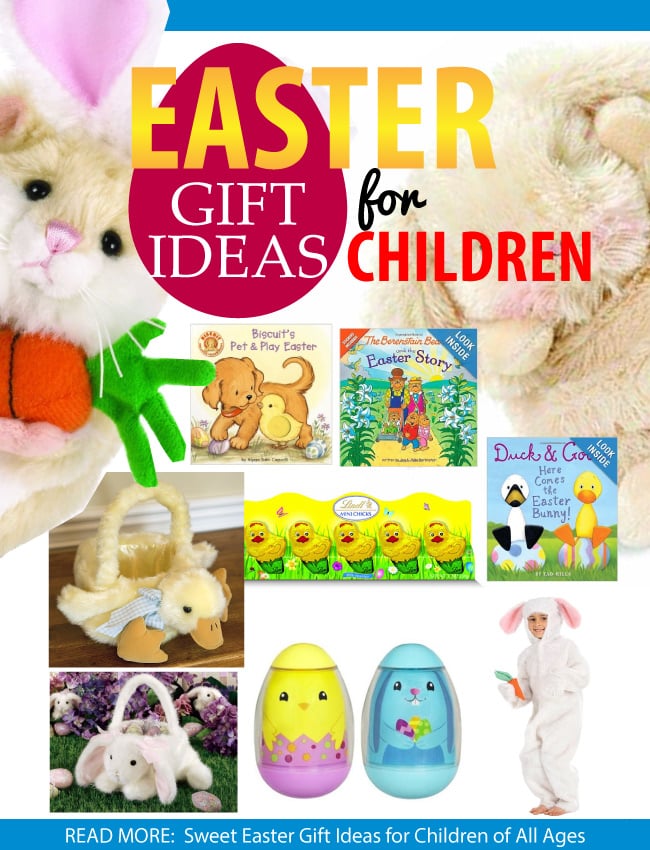 ---
These adorable baskets are perfect for kids & toddlers. Impeccable quality. Extremely soft with no sharp edge. This means that you don't have to worry about the kids getting cuts from their egg baskets. You get two designs to choose from: bunny or duck. Suitable for children of all ages. Do note that this basket is relatively small, so remember to check the sizes before purchasing.
These are some stubborn Easter eggs –they wiggle and they wobble but they won't fall down. Perfect for a creative Easter basket. This cute weeble pack by Playskool comes with not one, but two egg-shape weebles — bunny and chick. Children will enjoy playing with this toy even after Easter!
Rich & creamy chocolate in the shape of chicks. Complete your Easter basket for the kids with this outstanding chocolate pack by Lindt. These chocolates are creatively packaged with adorable images, guaranteed to make the kids scream in excitement when they see it.
So you want to be creative with the kid's Easter basket but you don't want to be too creative? How about a hamster who's pretending to be the Easter bunny? Wearing bunny ears with a big carrot in his hands, this hamster plush toy is innocently adorable. The children will be surprised to find this cute toy in their basket.
But wait, there's more. This plush toy comes with a unique Webkinz World secret code that you can use the online pet game to get special unique items.
Join Biscuit the puppy in his Easter egg hunt in Biscuit's Pet & Play Easter. Make exciting discoveries along the way: a fuzzy yellow chick, a ladybug in a grassy garden, brightly-color eggs, and finally Easter bunny himself. This board book is a touch-and-feel Easter adventure. There is something for the children to interact with in each spread.
Story by Alyssa Satin Capucilli. Illustration by Pat Schories.
This Easter story starts with 4 goslings Gossie, Gertie, BooBoo, and Peedie dyeing their eggs with bright colors. Afterwards, Gossie hides hers in the grass. Gertie hides her in a haystack. BooBoo hides hers in a pot filled with tulips. And Peedie hides his under a green turtle. A little while later, the goslings are shocked to find that their eggs have gone missing and so they set out for an egg hunt.
This book is full of little details for the kids to discover. Children will love its beautiful and crisp illustrations made with ink and watercolor.