The weather is finally getting warmer and slight signs of spring are appearing, which means it's time to dive into the freshness, greenery, and breeze! Spring inspires us to go outside, with friends and family to celebrate the natural beauty of the new season. In addition to admiring the beauty of nature and celebrating the spring equinox, a series of spring birthdays, engagements, weddings and anniversaries will almost certainly begin. Many are waiting for a good time spent with family during Easter or Passover, and everyone is filled with new hopes and plans.
We start planning hikes, picnics, and outdoor hangouts by the sea or in the forest. Of course, all these relaxing moments and outings in the open air are just wonderful, and this makes us happy when we can share our joy with someone else. And what makes our loved ones absolutely happy, if not gifts? Although your family and friends always deserve to be spoiled with gifts, you must admit that spring is the best occasion to please each other.
Let's explore spring gift ideas to gain some inspiration to express your feelings with or without reason. Include these gifts when you send a thank-you note or as a simple "just because" present. Below we have compiled a list of special gifts that will help you show your best side and leave pleasant memories of yourself to a loved one.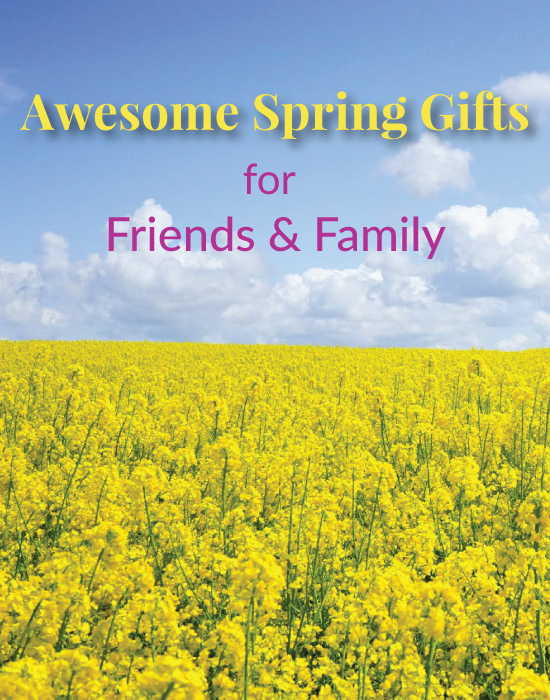 1. Scented candle
Smells and tastes affect our emotional state in a special way, evoke pleasant associations and often remind us of happy moments. It is no coincidence that every holiday is associated with certain smells. There are different types of home fragrances — incense sticks give a more distinct smell, candles are barely perceptible. Unlike perfume, which is risky to buy as a gift, absolutely everyone likes home fragrances based on natural ingredients. Choose a candle with a sweet scent of magnolia or a delicate scent of lily of the valley, and you will fill someone's home with the scent of spring.
2. Water Bottle
As we all know, drinking water is necessary for our overall health. If you're looking for the perfect gift then look no further than the water bottle. Whether you choose stainless steel, plastic, silicone, or glass bottle, rest assured that adherents of healthy lifestyles and conscious consumption will appreciate this stylish accessory. Carrying disposable plastic bottles in your bag is no longer fashionable, and a reusable water container is not only indispensable in the gym, but also useful at work or anywhere else, so as not to forget to maintain water balance. It is also very convenient to pour tea or juice into it for kids for school breakfast. Modern water bottles offer a little extra to anyone who has been annoyed by imperfect hydration.
3. Umbrella
An umbrella is a gift that is most relevant at any time of the year, for both men and women, but for unstable spring weather, an umbrella is a proper gift. The main thing is to choose a lightweight, stylish umbrella that fits in a small bag. The choice is quite large: umbrellas of different sizes, multicolored, transparent or traditional black. Choose from this variety something modern, highly engineered with striking aesthetic details. The logo of a famous brand or a recognizable print will make it clear that you are sure that the person to whom the umbrella is intended understands fashion.
4. Sunglasses
Sunglasses are an attribute that is very popular especially in the warm season. This fashion accessory is a universal present that can be safely given to both a woman and a man and even a kid. When choosing glasses for those who follow fashion, we recommend that you take a closer look at glasses from Oliver Goldsmith, since this company offers frames that provide the utmost in quality, comfort and style. What could be a more romantic gift for women than the Oliver Goldsmith Manhattan sunglasses worn by style icon Audrey Hepburn in Breakfast at Tiffany's? These glasses are designed for years and will suit any spring outfit.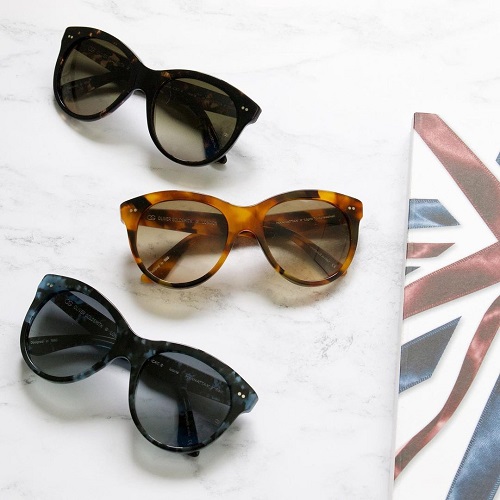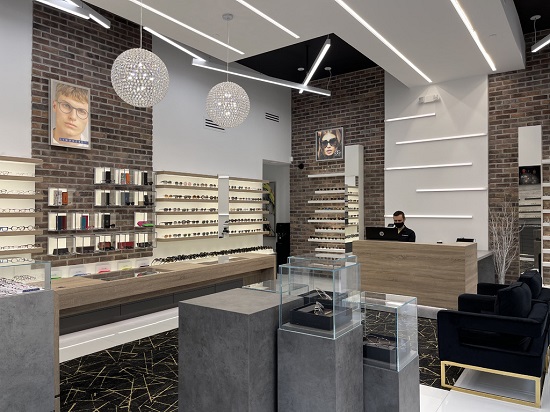 5. Shopping tote
One of the most favorite bags of all fashionistas is a shopper — a large bag made of canvas or thick cotton. Besides being a conveniently reusable way to carry your groceries, this bag is big enough to fit a laptop, wallet, cosmetic bag, as well as sportswear, a book, or a windbreaker in case of wind or rain. A shopping tote is a fashionable and very functional gift, and most importantly, this accessory makes your hands free and does not overload the image with unnecessary details.
6. Gourmet food basket
The gourmet food basket is the optimal present a person can receive. Such a gift is especially good in the spring when you want to jump into the car, throw blankets and a basket of food into the trunk, and go on a picnic. Order online or make your own basket full of a variety of products ranging from different types of cheese and chocolate to fresh pastries and fruits. You can please your soul mate by sending a set of gourmet food by courier. But in fact, no matter who the recipient is and what the occasion, such a gift is sure to impress.
Whatever gift you choose, it will be a symbol of love and care for dear people. Make gifts as often as you can to demonstrate how your loved ones are important to you.