There is no better time to show appreciation for your children's daycare teachers than the Christmas holiday season. We have selected 4 gift ideas (all for under $20) for you that will provide some valuable inspiration. Read on for the Christmas gifts for daycare teachers that they will love to receive as a gift.
1. Wine
Elixir of life in a beautiful glass bottle. Simply tie a ribbon at the narrow end of the bottle and you get the perfect gift that makes your gratitude felt.
The MommyJuice Wines Party Pack is a twin pack consists of two bottles of fruity wines: one red and one white wine.
Another good choice is the 2011 ONEHOPE California Pinot Noir. Its exquisite look adds weight to the gift. Also, its producer has made a pledge to donate half of the profit to help homeless pets to find a home. So you're helping those poor animals and you get a bottle of quality wine that you can use a gift or enjoy yourself.
2. Gift Card
Gift card is the most practical gift to give to a daycare teacher as a Christmas present. Gift cards of the restaurants or grocery stores in the neighborhood is a good idea.
If you're looking for something more versatile, consider the Amazon.com Gift Card. Your son's or daughter's daycare teachers can purchase whatever they find useful on Amazon with this gift card. This specific gift card that we're recommending comes with a greeting card that says a heartfelt "thank you" on its cover. There are also other designs available.
3. Baked Goods & Soft Drinks
Daycare teachers could always use more snacks, homemade cookies, and carbonated drinks in their pantry. So warm up your oven and make some baked goods for them as a token of appreciation. If baking isn't exactly your specialty, fret not! Bella's Home-Baked Goods Almond Biscotti is a delicious, homemade biscotti made with healthy ingredients. The teachers are going to love it! There are also other baked goods available from the baker.
Also everyone enjoys a good can of Coca-Cola chilled to the perfect temperature. A Coca-Cola Regular Fridge Pack should be enough for all the hardworking teachers at small daycare center!
4. Greeting Card
Sometimes the simplest gift is the best way make someone feel appreciated for their hard work. Make or buy a greeting card with a design that properly expresses your gratitude for daycare teachers.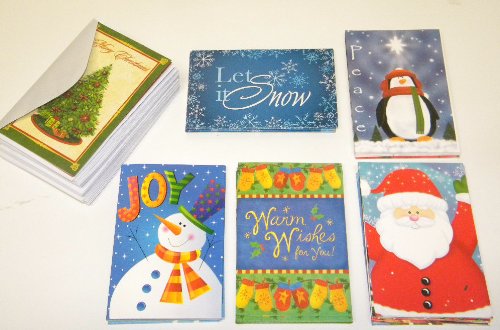 And that's it! Four Christmas presents for daycare teachers that you can get for under $20.
Did you like our gift ideas? Feel free to pin our gifts on Pinterest!
You may also like