Hi ladies, 2015 Valentine's Day is coming in less than a month time. Are you ready for it? If you are looking for romantic gifts for him, check out our list of 8 gift ideas below. The ideas are cute, fun and romantic. They will fill your Valentine's Day with tons of sweetness and romance.
Read on for the unique ideas that make great Valentines Day gifts for husband, Valentines Day gifts for boyfriend below!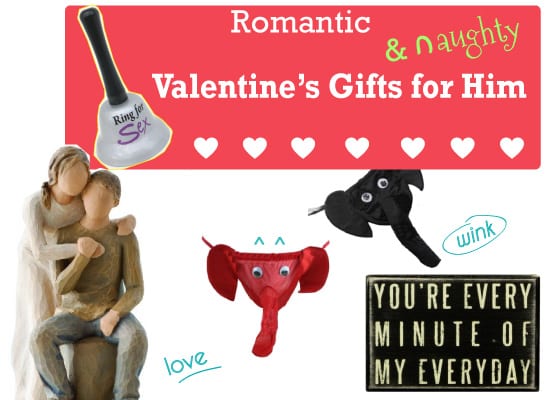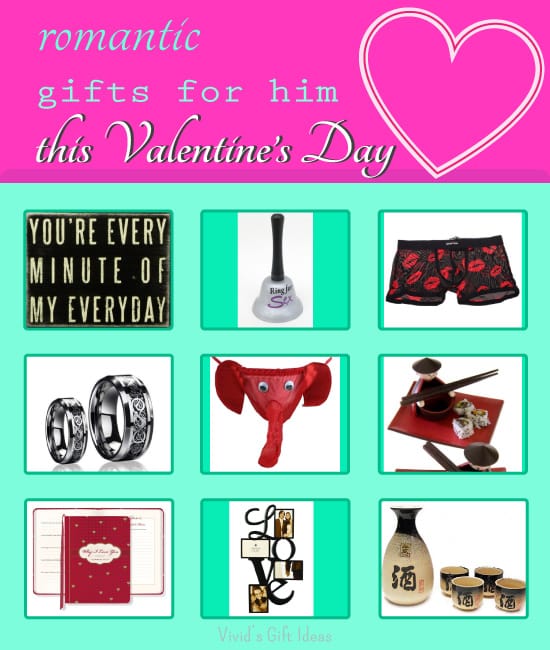 Let's start the list with this beautiful figurine – "You and Me". The pure gesture depicts the love and relationship between you and him. Finely hand-crafted by artist Susan Lordi. This figurine makes a great gift of love for husband or boyfriend.
Next, we would like to recommend this wood sign that reads "You're every minute of my everyday". Simple and sweet. One of the best romantic gift ideas for him.
(Price under $10)
3.   Romantic Dinner
On Valentine's Day, a fun date night would be nice. You can prepare a romantic dinner for two as a gift for him.
If you like unique theme for the dinner, try something exotic like Japanese food. Sushi is great. It is easy to prepare and delicious. The food presentation is colorful and appetizing. Also, it is healthy.
Sake is a wonderful addition to the homemade Valentine's Day dinner. It warms up your stomach and also warm up your date night. *wink wink*
One of the best Valentine's Day gifts for him. A great book filled with creative questions, places for photos and notes section. Helps express how you feel about your partner. Designed to be filled out by one partner and given to the other. Heartfelt and thoughtful. It is a nice journal to keep memories and thoughts about your relationship.
Couples can also fill out the journal as recreational activity for two.
Another romantic gift for him – set of two matching rings. Stylish dragon design that looks good on both men and women. This ring is made from tungsten carbide. It is durable and looks gorgeous.
An awesome mug for the world's most awesome boyfriend. Cute graphic with lively colors. Fits for him who offers you much love and care.
He will also appreciate this lovely picture frame. Fill it with 4 memorable photos to make it a more meaningful gift.
8.   Romantic Night
Last but not least, some "fun-tastic" items that leads to endless romantic nights.
Super adorable elephant underwear for your man. Fun and thrilling.
Red lips boxer briefs that will definitely make him looks hot! Stretchy and see-through. Your heart will skip a beat.
Funny Valentine's Day gift for him. A bell that offers you good laugh and plenty of fun times.
Playful checks issued by "World Bank of Savings and Love". Offers a diverse portfolio of options for the shy and adventurous alike, with fill-in-the-blanks and check-box prompts. Mischievous little gift that he will love!
That concludes our Valentine's Day List of Romantic Gift Ideas for Him. Aren't the ideas romantic and fun? Tell us what you think!
Follow us on Pinterest!