List of 10 romantic gift ideas for him here. Hi ladies, if you are looking for a gift for your man to celebrate his birthday, anniversary or a special occasion, read here. We have 10 unique ideas that gonna melt his heart.
These full-of-love gifts are suitable for boyfriend, husband, lover, and your significant other.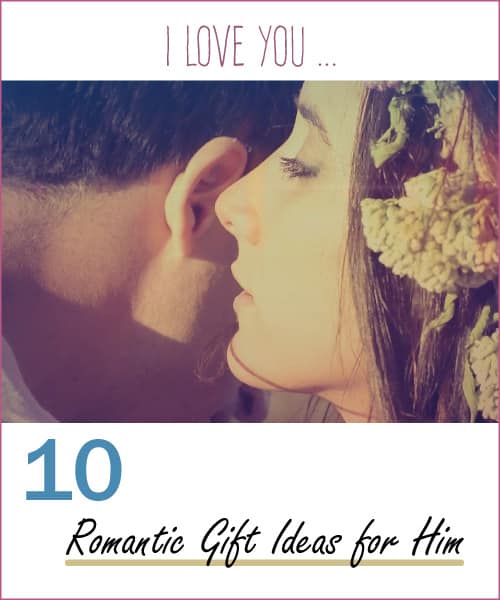 The sweetest thing for couple to do is to spend time and do something together. With this journal book for two, you can have the luxury of doing thing together every day. This is a wonderful journal for couples to jot down thoughts. With daily question that is simple and easy to answer. It makes each other know more about what your other half thinks.
A creative book that provides fun daily exercise for couples.
You can also get a set of matching ring. One for your lover, one for yourself. This pair of rings is beautiful. Made from tungsten carbide. Silver-tone heartbeat design against black background. Unique and cool rings that look good on both men and women.
Another romantic gift ideas for him: couple-theme stuff. Set of matching shirt, watch, shoes are great. We love this set of couple shirt. Printed with lovely graphic. The men shirt reads "Every beast needs a beauty", the women shirt reads "Every beauty needs a beast".
Love coupon book that provides cheesy and exciting ideas for couple to do together. Contains 22 beautifully illustrated love coupons like breakfast in bed, slow dance, date night and etc.
The coupon will lead to unforgettable romantic moments. A great way to spice up your relationship.
Leather bag is one of the best gifts for men. We love this messenger bag. It is great for daily and business use. By Kenneth Cole. A handsome bag made with full-grain cowhide leather. Spacious with multiple compartments. Fits 15.4 inch laptop and more of his business essentials.
Also available in brown and light brown.
Another good deal. At less than $40, you can get him this sleek messenger bag. Sturdy with big capacity. It has 3 compartments and zipper pockets. Nice leather, good looking.
Leather goods like belt are practical gift that men will appreciate. Reversible belt is wonderful. Your man can choose between colors to match his attire. This belt has 2 colors: black and brown. Rich leather, solid. A quality belt that he will love.
This cute intimate wear is something fun for your guy. With funny graphic. It is perfect to start a romantic night with a little humor.
Well made, stylish wallet for men. Features pebble-grain leather exterior, bill compartment, four credit card slots, removable pass, and leather-framed ID window. Looks smart and sharp. Makes a nice birthday gift or just because gift for men. (Price under $20)
Heart shaped gift is romantic. Say "I love you" to him with this red heart puzzle. 3D, vibrant color. Looks nice as room decoration.
Our last idea in the list of 10 Romantic Gift Ideas for Him is this decorative wood sign. With sentimental message to express your love. This wood sign can be hang onto wall or freestand as desk decoration.
That concludes our list of 10 Romantic Gift Ideas for Men. Aren't they sweet? We are sure your man gonna be touched.
Thanks for reading! Follow us on Pinterest!