So you are looking for a nice gift for your friend's or family's housewarming party but you want to keep your budget in check: you have found the right article, my friend. We have selected 10 inexpensive housewarming gifts under $25 for your inspiration.
These 10 inexpensive housewarming gifts, in spite of their affordable price tags, bring the looks and functionality of their more expensive counterparts.
Read on for 10 inexpensive housewarming gifts under $25.
Also, you should follow us on Pinterest. We are, well, quite Pinteresting.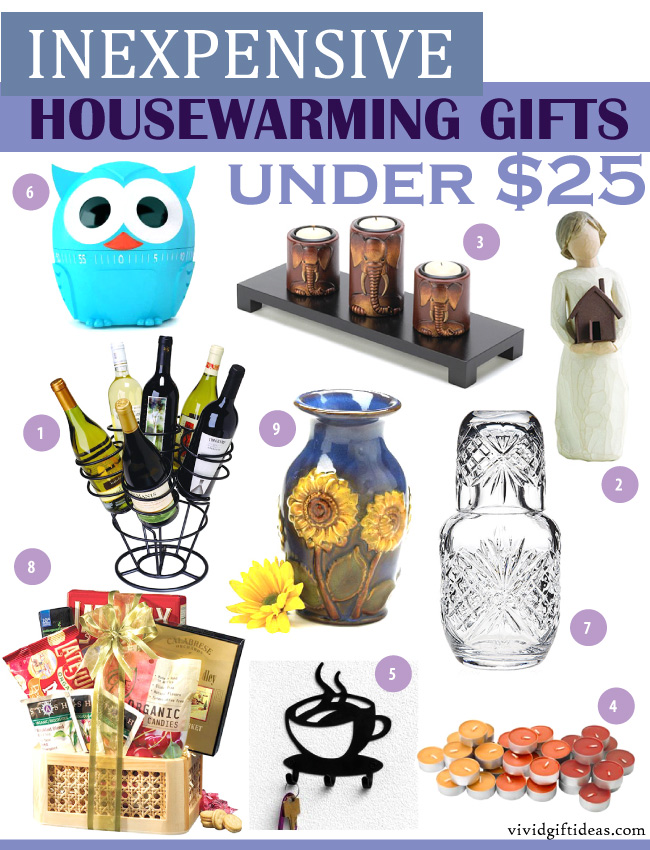 A sturdily-built wine rack that doubles as a home decor piece. With this inexpensive housewarming gift, you can artfully display your wine collection.
Willow Tree is an intimate line of figurative sculptures that speak in quiet ways to heal, comfort, protect and inspire. Arrives in a gift box, ready for gift giving with an enclosure card.
This intricately detailed wooden tealight candleholder makes a great living decor centerpiece. Awe-inspiring carvings of elephants on each of them.
Fruit scented tealight candles. A great way to set the mood for the night.
Stylish and highly functional. Keep keys organized with style.
Kitchen timer with adorable owl design. Its vibrant color brightens up the kitchen, making the environment more lively.
Strikingly beautiful and highly practical. At the price of about $15 at the time of writing, this crystal carafe makes it to our list of inexpensive housewarming gifts with ease.
Healthy snacks packed into a beautiful basket completed with a hand-tied bow. Get organic cherry sweets, a dried fruit medley, organic tea in three flavors, and more in this impressive gift basket by Broadway Basketeers.
Beautiful porcelain vase with raised sunflower design. Hand painted with glossy finish. This vase makes a great decor around the house by itself alone. Of course it also pairs well with different types of flowers.
10. Romantic Rose Votive Holder
Beautiful & elegant votive candle holder in the shape of a brave red rose. A striking home decor with or without a candle.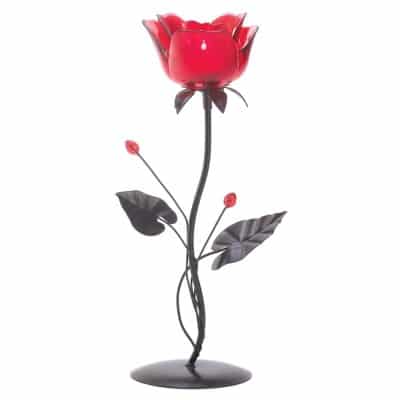 ---
And there you have it: 10 inexpensive housewarming gifts under $25. Did you like these gift ideas? Let us know in the comment section below.
You should follow us on Pinterest
You may also like